Jersey City Hit and Run
September 13, 2018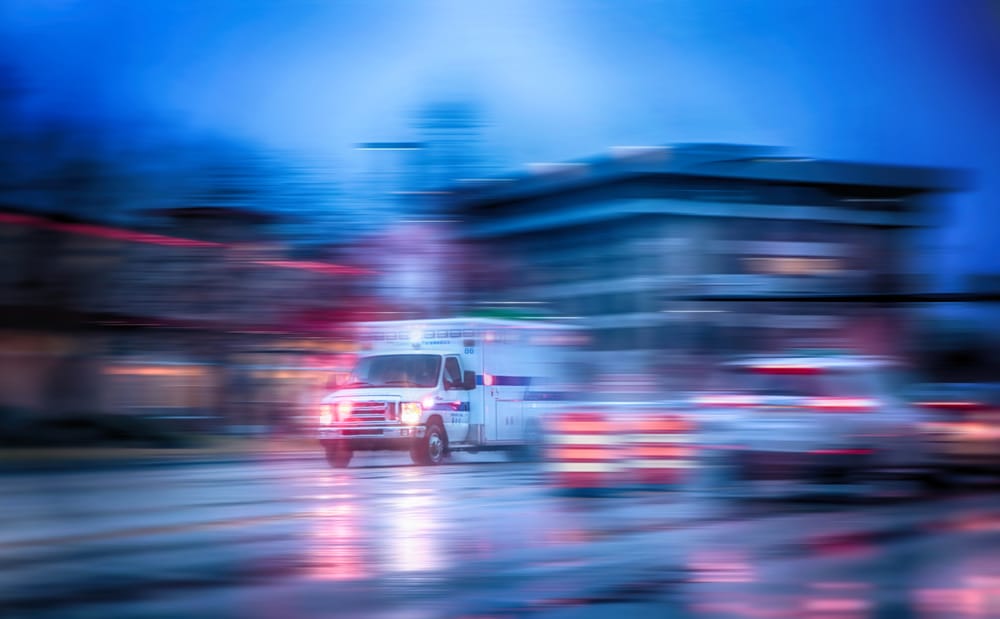 A police officer from Jersey City made an appearance in court for charges that he crashed his car into a Hoboken crossing guard's vehicle and left the scene of the accident immediately afterward. The 59-year-old police officer has made the claim that he was on duty at the time of the collision, he had his siren on as he was driving and he could not stop after it occurred as he was responding to an official call when it happened. It is because of this that the Jersey City officer believes that the charges will be dropped and he will be fully exonerated when all is said and done.
Hoboken Crash Leads to Unanswered Questions
The 62-year-old female Hoboken resident that was hit by the officer recounts the details of the event very differently. She told police that while she was driving north in her Subaru Forester on Jackson Street headed toward the intersection of Paterson Avenue she had heard an emergency vehicle siren but did not see any emergency vehicle coming when the crash took place. It was because she saw neither an emergency vehicle or any flashing lights that she continued to drive through the intersection and that was when the officer driving a Ford Explorer crashed into the front driver's side of her Subaru causing an estimated $1500 worth of damage to her fender and lights on her car. The woman says that while she did in fact make eye contact with the driver in the marked police car the man never exited his vehicle and instead backed up his Ford and drove away on Paterson Avenue. It was not until Hoboken investigators returned to the site where the crash took place that they were able to search the scene and find a license plate that connected the Jersey City police officer to the accident. The woman states it was only after the license plate was found that she was called into the police station and asked to sign a summons citing the officer with the motor vehicle offense of leaving a scene of an accident. A spokeswoman for Jersey City has confirmed that the officer was indeed responding to a call at the time of the incident but that the actual crash and all of the actions that took place afterward are still under investigation. As far as the officer's current job status with the Jersey City police department there is believed to be no change to his status whatsoever and he was wearing in full uniform when he finally made an appearance in court. As of yet the courts are still planning future proceedings but the officer does face repercussions that could lead to his termination depending on what the investigation turns up. Due to the fact that the woman is a Hoboken employee a change of venue may be possible due to any conflict of interest issues since she works in the town where the accident took place in. In addition to any penalties from the police department, the officer faces a maximum penalty of six months in jail, a fine of up to $1,000 or probation.
Contact Our Qualified Car Accident Attorneys Today
Being involved in a hit and run can be a criminal offense even if you are a police officer. If you or someone you know has been in an incident like this you will need a knowledgeable attorney who will stand up and fight for you in court. Contact Garber Law, P.C. by calling us today or by filling out our contact form.
Garber Law, P.C. Has Achieved Numerous
Multi-Million Dollar Results
Get The Compensation You Deserve!
Settlements and verdicts may vary and are based on the many factors of your case, etc.
(The below information may not apply to your settlement and verdict).
Settlement During Trial for a Leg Amputation
Mr. Garber is amazing! He walked me through my lawsuit every step of the way and answered all of my questions. Not only is he a great lawyer, but he was very caring about my feelings and health throughout the whole process. Thank you, Mr. Garber, for everything you've done for me, especially for winning my case!

Kim C.

Working with the firm was my best decision. They were extremely helpful and knowledgeable and definitely worked hard for their clients. I would highly recommend them.

Linda S.

Mr. Garber is simply the best. Very knowledgeable, honest, and helpful throughout the whole process. He has been practicing law for many years and is a true professional in the courtroom. Joel Wayne Garber will fight hard for what you deserve.

Joseph P.