Woodland Township Personal Injury Lawyer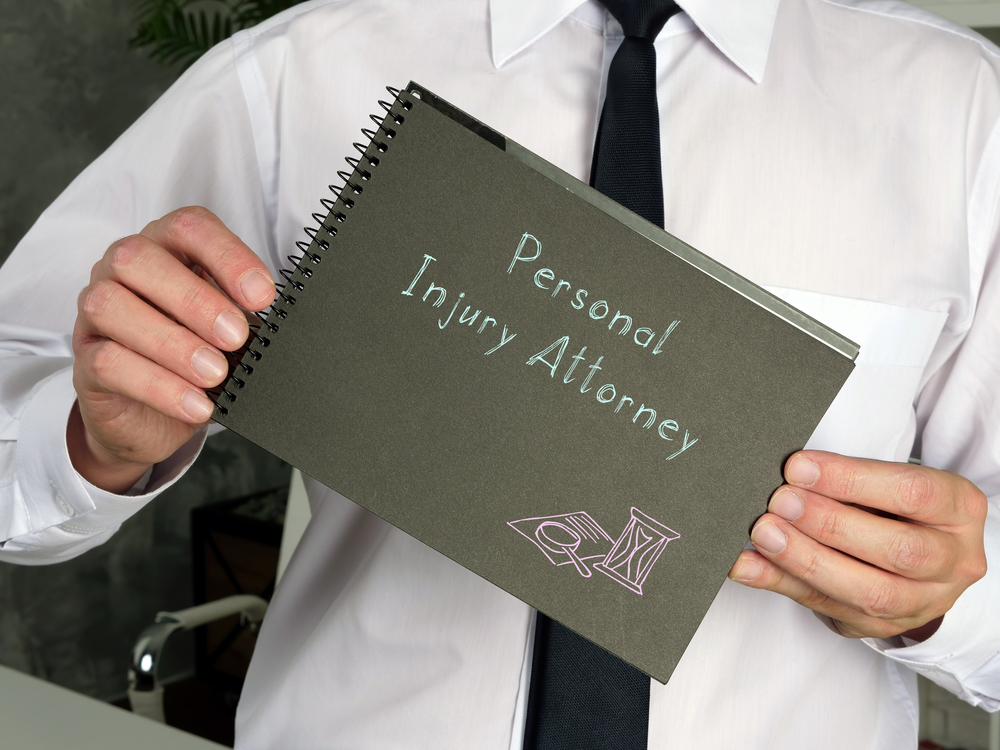 Woodland Township Personal Injury Attorneys Fight to Get Maximum Compensation and Justice for Accident Victims
When you file a personal injury claim, it is almost never simply about getting financial compensation. It is also important that you get justice against the wrongdoer who caused your accident. If you have sustained serious injuries as a result of another person's negligence, you might be dealing with intense physical pain and constant discomfort. Additionally, you may be worried about how you are going to afford the mountain of medical bills headed your way in the weeks and months ahead. Beyond the physical and financial implications, you also have to live with the knowledge that the person responsible for your suffering is not being held accountable right now. Who knows how many more individuals they will put at risk of injury, or even death, in the future if nothing is done to discourage them? It is important for negligent individuals, like the person who caused your injuries, to realize that there are consequences for their reckless or careless conduct. Filing a personal injury claim might be the best way to make sure that you get fairly compensated for your injuries and that you get justice. A skilled Woodland Township personal injury lawyer from Garber Law, P.C. can help you file a claim.
Woodland Township, New Jersey Personal Injury Attorneys Help Slip & Fall Accident Victims Get Monetary Compensation
Anyone who sets foot on someone else's property has a reasonable expectation that they will be safe from injury while they are on the premises. You certainly don't expect to suffer a slip & fall or trip & fall injury. NJ law imposes legal duties on property owners, including the obligation to provide a safe environment for site visitors. Property owners need to either remove unsafe conditions or warn you about potential dangers on the property. When a negligent property owner does not sufficiently inspect their property and fails to warn visitors of dangerous conditions on the premises, a trip & fall accident becomes more likely. Depending upon the exact circumstances of your slip and fall accident, you could be facing a lifetime of physical pain and emotional suffering, as well as expensive medical bills and other accident-related costs. Whether you were injured while visiting a commercial property or a private residence, you may be able to file a personal injury claim against the business owner, landlord, homeowner, location manager, or security subcontractor. A skilled premises liability lawyer can go over your legal options with you and help you figure out the best course of action to get you the financial compensation you need.
Free Consultation with Experienced New Jersey Personal Injury Lawyers
If you or someone you love has suffered injuries as a result of someone else's negligence, Garber Law, P.C. can help you get the monetary compensation you deserve. Our legal team includes certified civil trial lawyers with more than 30 years of experience representing personal injury victims throughout NJ. We offer a free initial consultation and we work on a contingency basis in personal injury cases, so there are never any upfront fees.
Garber Law, P.C. Has Achieved Numerous
Multi-Million Dollar Results
Get The Compensation You Deserve!
Settlements and verdicts may vary and are based on the many factors of your case, etc.
(The below information may not apply to your settlement and verdict).
Settlement During Trial for a Leg Amputation
Mr. Garber is amazing! He walked me through my lawsuit every step of the way and answered all of my questions. Not only is he a great lawyer, but he was very caring about my feelings and health throughout the whole process. Thank you, Mr. Garber, for everything you've done for me, especially for winning my case!

Kim C.

Working with the firm was my best decision. They were extremely helpful and knowledgeable and definitely worked hard for their clients. I would highly recommend them.

Linda S.

Mr. Garber is simply the best. Very knowledgeable, honest, and helpful throughout the whole process. He has been practicing law for many years and is a true professional in the courtroom. Joel Wayne Garber will fight hard for what you deserve.

Joseph P.