New Jersey Commercial Property Injury Attorney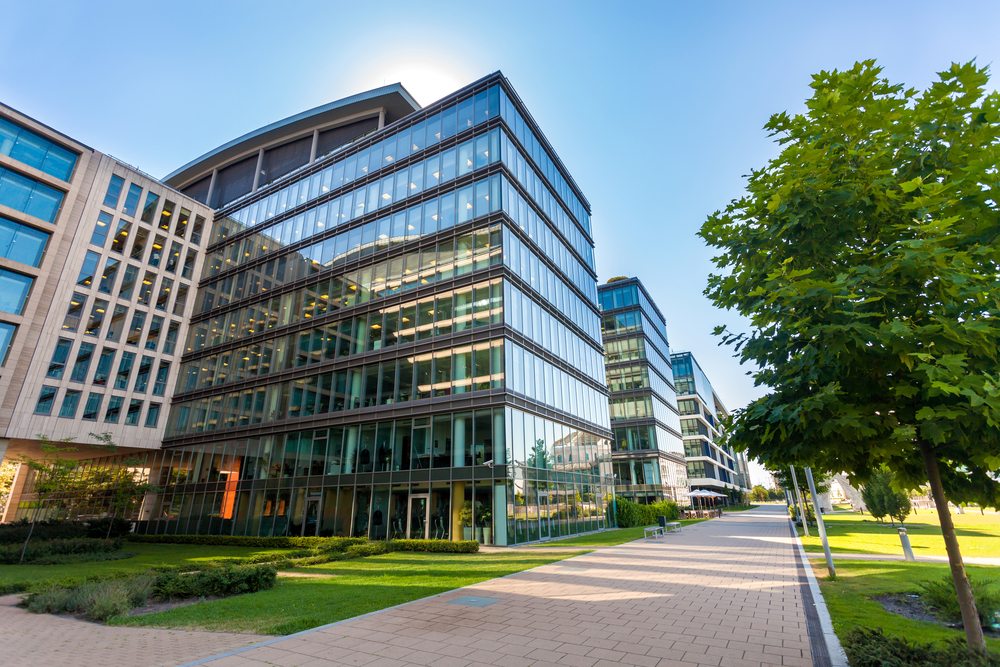 Experienced Store and Restaurant Accident Lawyer in Camden County, NJ Provides a Free Initial Case Review for Clients in Voorhees as well as Burlington County, Gloucester County, and Throughout New Jersey and Pennsylvania
Superstores, big box stores, restaurants, grocery stores, gas stations, and other commercial establishments and buildings throughout New Jersey and Pennsylvania invite consumers onto their property in order to make money. When commercial accidents occur due to the property owner's failure to keep the building safe, it can lead to serious injuries that may have a lasting, negative impact. The lawyers of Garber Law, P.C. have successfully represented many clients who have been hurt due to the negligence of a commercial property owner. If you have been injured on commercial property, you need to hire an experienced New Jersey commercial property injury attorney to help you get the compensation that you deserve.
Our firm will investigate your case by having medical professionals evaluate your injuries, and by employing engineering professionals to examine the location of the accident and determine the possible causes. If we determine that the property owner could have reasonably prevented the accident from happening, we will pursue your case until we get the results that you need.
Examples Of Our Success
At Garber Law, P.C., we have seen serious injuries caused by problems that could have been easily prevented had the necessary steps been taken. In one particular case at a pizza parlor in New Jersey, a store window collapsed and shattered onto a client of ours, resulting in severe lacerations and other serious injuries.
We were able to obtain a substantial recovery. We have handled cases involving collapsing product displace which were built improperly and were in violation of applicable industry codes. We have also handled cases where items have fallen from the top shelves of big box stores onto customers, or where items have been left in store aisles, causing someone to trip, slip and fall. We've helped victims like these recover.
Why Do Property Owners Owe Invitees A High Duty Of Care?
Property owners have a responsibility to keep their property reasonably safe so that consumers are unlikely to get hurt or injured. The responsibility can depend on why the person is on the site. Shoppers (legally known as invitees) are normally owed the highest duty of care by the owner of a commercial property. Commercial property owners may also owe a duty of care to people who are on store property for a legitimate reason other than wanting to buy something and, in some cases, even if the visitor was not on the property for a legitimate reason.
How Our New Jersey And Pennsylvania Law Firm Can Help
We will investigate your claim including exploring what the store owner knew about the unsafe condition and when he knew or should have known about the unsafe condition.
We will determine what the commercial owner could have done to prevent the unsafe condition.
We will seek all the damages you deserve including payment of medical bills, lost wages, pain and suffering and disfigurement.
We will negotiate your claim and try your case before a jury if a fair settlement isn't offered.
Contact A New Jersey Commercial Property Injury Attorney Today About Your Case
If you've been hurt because of an accident in a store or any commercial business, contact a personal injury lawyer at Garber Law, P.C. today to make an appointment for a free initial consultation. We have evening and weekend appointments available and will also make off-site and hospital visits.
Contact us online or call us at 856-219-4628 to reach our office in Camden County, New Jersey, or in Philadelphia.
Garber Law, P.C. Has Achieved Numerous
Multi-Million Dollar Results
Get The Compensation You Deserve!
Settlements and verdicts may vary and are based on the many factors of your case, etc.
(The below information may not apply to your settlement and verdict).
Settlement During Trial for a Leg Amputation
Mr. Garber is amazing! He walked me through my lawsuit every step of the way and answered all of my questions. Not only is he a great lawyer, but he was very caring about my feelings and health throughout the whole process. Thank you, Mr. Garber, for everything you've done for me, especially for winning my case!

Kim C.

Working with the firm was my best decision. They were extremely helpful and knowledgeable and definitely worked hard for their clients. I would highly recommend them.

Linda S.

Mr. Garber is simply the best. Very knowledgeable, honest, and helpful throughout the whole process. He has been practicing law for many years and is a true professional in the courtroom. Joel Wayne Garber will fight hard for what you deserve.

Joseph P.