Washington Township Personal Injury Lawyer in Burlington County, NJ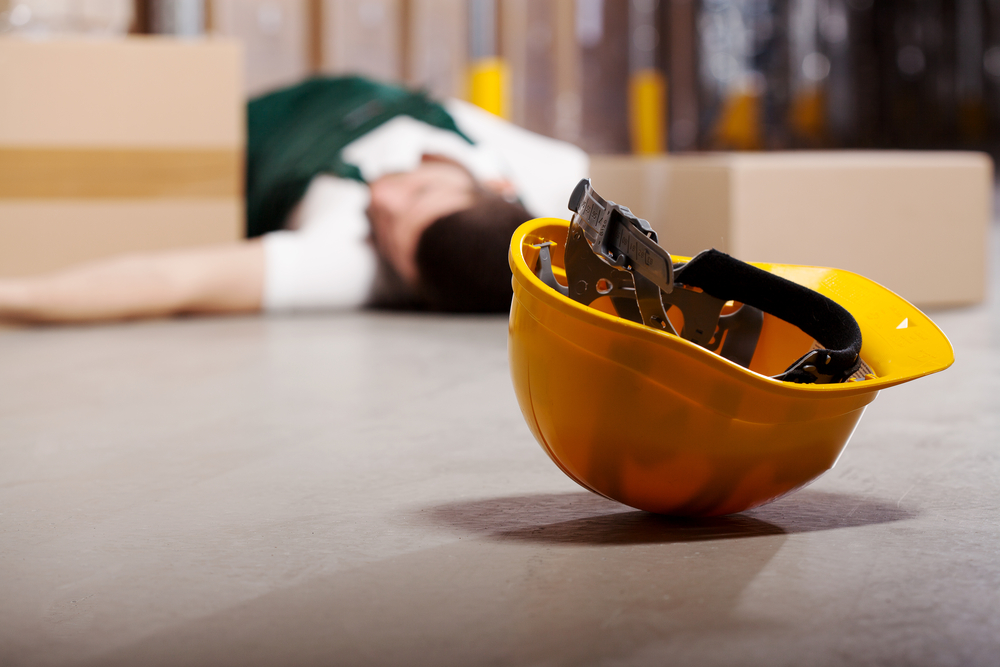 Washington Township, NJ Personal Injury Attorneys Fight to Get Accident Victims Monetary Compensation
Regardless of how you got injured, you now find yourself in a tough spot. Your physical condition may be weakened and the pain might be intense. Worse yet, you may be forced to deal with emotional difficulties as you try to recover from your injuries. It's also possible that the medical bills are piling up very fast due to surgical procedures and expensive doctor's visits. Your financial stress could be exacerbated if you are unable to return to work for a prolonged period of time because of your injuries. All of this can cause serious emotional stress that damages your personal and professional relationships. The best way to alleviate your emotional suffering is to discuss your situation with an experienced Washington Township personal injury lawyer in Burlington County, NJ who can help you use the legal system to get financial compensation for your injuries.
Washington Township NJ Personal Injury Lawyers Fight to Get You Compensated for Motor Vehicle Accident-Related Injuries
It doesn't matter how safe you are while operating a motor vehicle on a New Jersey road; you could still be the victim of a car accident caused by another driver. Perhaps you were hit by a drunk driver or a distracted driver who was preoccupied with texting on their cell phone. It's also possible that the road, or highway, you were driving on was dangerous due to poor weather conditions. Regardless of who, or what, caused your auto accident, you now face significant expenses. NJ law affords you the legal right to sue for damages sustained in a motor vehicle accident. A knowledgeable personal injury attorney can examine your case and assist you with the more complicated legal and insurance issues that might arise. For example, NJ is considered a "comparative negligence" state, which means you may be in a position to recover damages for injuries suffered in your accident even if you were partly at fault for the collision. However, if a court determines you were more than 50 percent responsible for the accident, New Jersey law prevents you from collecting any damages. A knowledgeable lawyer can determine whether you can potentially get financial compensation for your accident-related injuries.
Washington Township Personal Injury Lawyer in Burlington County, NJ Gets Monetary Compensation for Slip and Fall Accident Victims
Anytime you visit a commercial property, like a mall, bar, restaurant, or retail store, you are counting on the business owner to ensure that the premises are safe. NJ law holds property owners responsible for slip & falls and trip & falls by imposing a legal duty on the owners to provide a safe and secure environment for visitors. The law requires property owners to inspect their premises for safety hazards and remove dangerous conditions from the property. If the unsafe condition is not removed, the site owner has a legal obligation to warn visitors of the danger. When a property owner is negligent and fails to take the steps needed to protect visitors against slip & fall accidents, visitors are more likely to suffer a severe injury that results in significant physical, and emotional, pain and suffering. If you or a loved one has suffered a trip and fall accident on another person's property, whether it was a commercial property or private residence, you may be able to seek financial compensation for the subsequent injuries. Discuss your options with an experienced premises liability attorney.
Call New Jersey Personal Injury Lawyers with More Than 30 Years of Experience Handling Personal Injury Cases
Garber Law, P.C. places a priority on getting our clients compensation for their serious personal injuries. Our compassionate and skilled lawyers always put the client first. We will use our 30 years of experience in New Jersey personal injury cases to your advantage by crafting a highly personalized, strategic approach designed to maximize your financial compensation and get you results. We are available 24 hours a day to discuss your case over the phone, or you can schedule a free, in-person meeting at our NJ office.
Garber Law, P.C. Has Achieved Numerous
Multi-Million Dollar Results
Get The Compensation You Deserve!
Settlements and verdicts may vary and are based on the many factors of your case, etc.
(The below information may not apply to your settlement and verdict).
Settlement During Trial for a Leg Amputation
Mr. Garber is amazing! He walked me through my lawsuit every step of the way and answered all of my questions. Not only is he a great lawyer, but he was very caring about my feelings and health throughout the whole process. Thank you, Mr. Garber, for everything you've done for me, especially for winning my case!

Kim C.

Working with the firm was my best decision. They were extremely helpful and knowledgeable and definitely worked hard for their clients. I would highly recommend them.

Linda S.

Mr. Garber is simply the best. Very knowledgeable, honest, and helpful throughout the whole process. He has been practicing law for many years and is a true professional in the courtroom. Joel Wayne Garber will fight hard for what you deserve.

Joseph P.