Pemberton Township Personal Injury Lawyer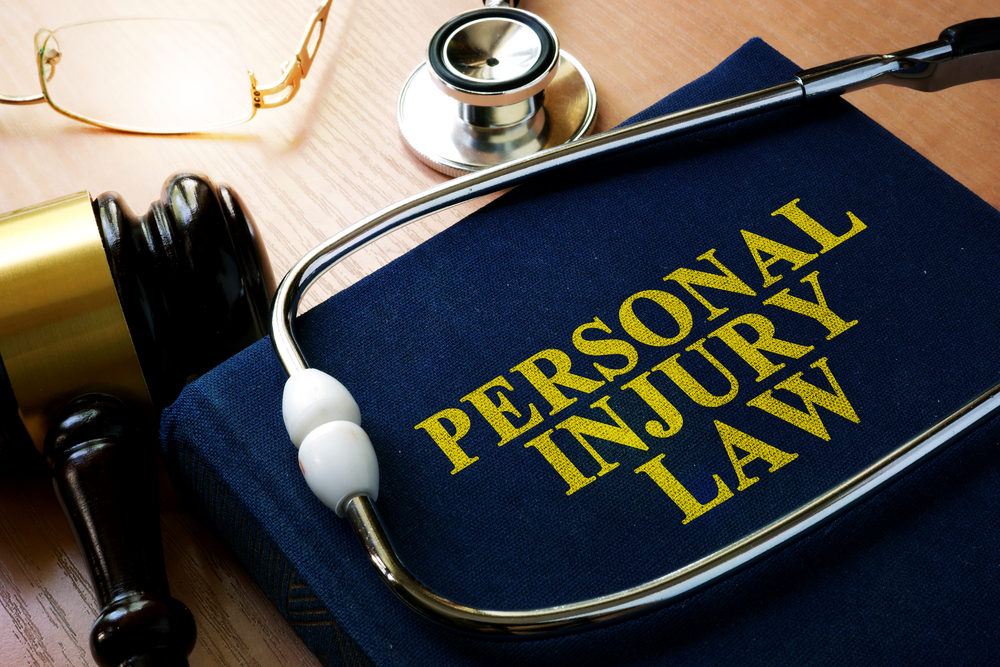 Pemberton Township Accident Lawyers Fight Insurance Companies in New Jersey Personal Injury Cases
Many accident victims think the insurance company is on their side and will protect them in the event of a serious personal injury. No matter how nice or compassionate they sound on the phone, the insurance company is not on your side and they are not your friend. They are only concerned about doing everything in their power to maximize their profits and minimize their liability. They often undervalue the true extent of an accident victim's injuries and do everything possible to contest personal injury claims. And since the insurance company usually has vast resources at their disposal, they know they can afford to fight your claim and use stall and delay tactics. In the meantime, you will be forced to wait for compensation while the medical bills and other expenses pile up. That's why it is imperative that you not delay in contacting an experienced Pemberton Township personal injury lawyer who knows how to negotiate with insurance companies and fight personal injury cases in court.
Pemberton Township, New Jersey Personal Injury Attorneys Help Get Monetary Compensation for Accident Victims
Never take any chances when it comes to your physical health and wellbeing. If you've sustained injuries in an accident, you need to do what is necessary to get the compensation you deserve. A significant personal injury can negatively impact your ability to earn a living, as well as your quality of life. New Jersey law protects people, like you, who have suffered injuries as a result of someone else's negligence. With the assistance of qualified legal counsel, you should be able to access a civil remedy to secure compensation for your pain and suffering, medical expenses, future medical bills, lost wages for time missed from work, lost future earning potential if you can't return to work in the same capacity, and emotional suffering. If you tragically lost a loved one due to another person's recklessness or carelessness, you may be able to get compensation by filing a wrongful death claim. Although financial compensation won't undo what has happened to you or your loved one, it can help to facilitate a smooth recovery process, as well as ensure that justice is served on the parties responsible for the accident.
Pemberton Township, NJ Personal Injury Attorneys Secure Compensation for Motor Vehicle Accident Victims
Even if you do everything right while operating a car on a NJ roadway, you may still be injured in a serious car accident. Sometimes it's impossible for you to avoid being hit by a drunk driver. It's also possible that you lost control of your car because the roads were in poor shape during the wintertime. Regardless of the cause of your car accident, you now face significant medical expenses and a potentially lengthy period of physical recovery. NJ law allows injured drivers to sue for damages, but the law is extremely complicated. That's why you should consult a knowledgeable personal injury lawyer about your motor vehicle accident case. An experienced lawyer can investigate your car accident and help you navigate the complex legal system, which involves legal issues as well as insurance issues. For example, since New Jersey is a "comparative negligence" state, your lawyer will have to show that you were not more than 50 percent responsible for the car accident that resulted in your injuries or property damage.
New Jersey Personal Injury Attorneys with More Than 30 Years of Experience in Personal Injury Cases
If you or a loved one has sustained injuries because of someone else's negligence, you need an attorney who will do what is needed to win your case and get you the compensation you deserve. The skilled attorneys at Garber Law, P.C. have more than 30 years of experience representing clients in NJ personal injury cases, so we know the advanced legal strategies needed to win in the courtroom. Call us now to arrange a free consultation at our NJ office.
Garber Law, P.C. Has Achieved Numerous
Multi-Million Dollar Results
Get The Compensation You Deserve!
Settlements and verdicts may vary and are based on the many factors of your case, etc.
(The below information may not apply to your settlement and verdict).
Settlement During Trial for a Leg Amputation
Mr. Garber is amazing! He walked me through my lawsuit every step of the way and answered all of my questions. Not only is he a great lawyer, but he was very caring about my feelings and health throughout the whole process. Thank you, Mr. Garber, for everything you've done for me, especially for winning my case!

Kim C.

Working with the firm was my best decision. They were extremely helpful and knowledgeable and definitely worked hard for their clients. I would highly recommend them.

Linda S.

Mr. Garber is simply the best. Very knowledgeable, honest, and helpful throughout the whole process. He has been practicing law for many years and is a true professional in the courtroom. Joel Wayne Garber will fight hard for what you deserve.

Joseph P.