New Jersey Dog Bite Lawyer
Experienced Animal Attack Attorney in Camden County, NJ Provides a Free Initial Case Review for Clients in Voorhees as well as Burlington County, Gloucester County, and Throughout New Jersey and Pennsylvania
At Garber Law, P.C., we understand the seriousness of dog bites and other animal attacks and will represent you to recover the full measure of compensation for medical expenses, counseling and pain and suffering. A dog may be an owner's best friend, but it's not a victim's best friend if it bites. Dog and animal owners need to take proper care to make sure passersby and visitors are not harmed by the animal. If you are attacked by a dog, you should speak with a New Jersey dog bite lawyer.
An experienced Garber Law, P.C. attorney in Camden County, New Jersey, will fight to protect your rights and will ensure that you have the resources that you need to fully recover from an animal attack. We have experience handling a wide variety of cases involving the victims of animal attacks.
Common Types Of Injuries
Dog bites and other animal attacks can cause serious physical harm and severe pain and suffering. Dog bite attacks can cause trauma, permanent scarring and nerve damage. Some dog bites are fatal. Additionally, dogs and other animals can also carry serious diseases (rabies for example), that can be passed on to humans through the bites. These diseases can be deadly.
Children account for the majority of dog bite victims, according to the U.S. Centers for Disease Control. Children are less likely to understand the dangers dogs can inflict, so they take more risks. Because children are smaller, a dog bite that might be minor for an adult will be major for a child. The medical bills for these types of injuries can be quite high, and a skilled personal injury attorney could be key to obtaining the compensation you need to help your child recover.
Attacks From Dogs And Other Animals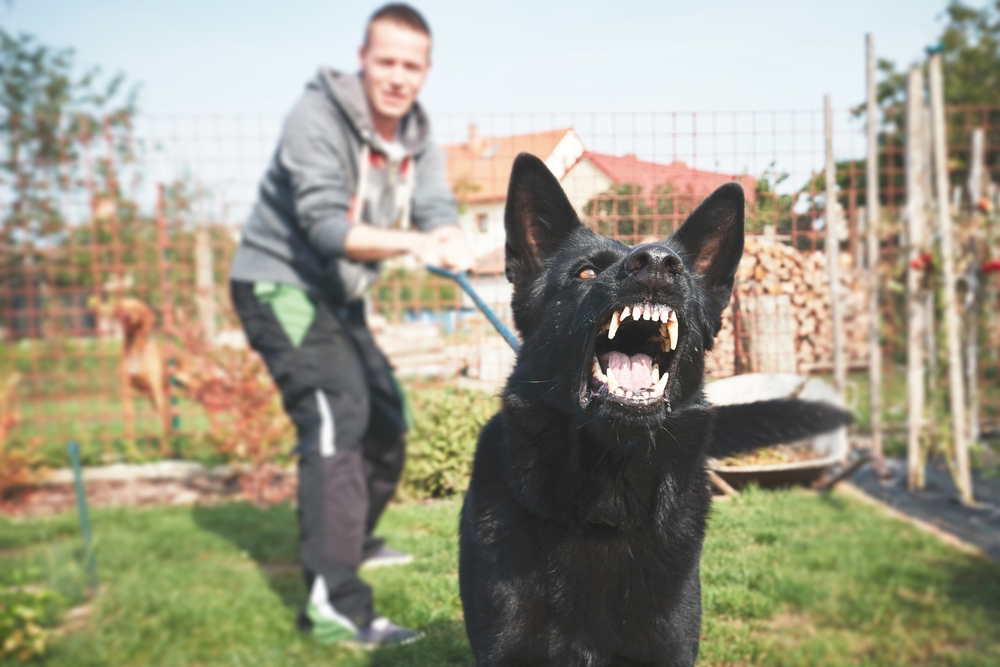 In addition to attacks from dogs, attacks from other animals can be just as dangerous. At Garber Law, P.C., we represent clients in many types of animal attack cases, including attacks involving:
Dangerous breeds of dogs – Dobermanns, German shepherds, Rottweilers and pit bulls, etc.
Household pets – cats, dogs, birds, hamsters and more.
Farm animals – cows, pigs, hens, etc.
Reptiles – snakes, lizards, etc.
Some Of The Ways Animal Attacks Could Be Prevented
Animal attacks can be prevented in many cases if the owner undertook minor precautions such as:
Proper fencing to keep the dog confined to the property
Using a leash for the animal
Having a warning sign – "Beware – dog on the premises"
What to Do After a Dog Bite
Being attacked by an animal can be scary. Dog bite victims not only have to deal with their physical injuries but also the psychological trauma of the attack. You will most likely be in shock after the attack. However, the steps you take thereafter will help with the claims process. The following are important steps to take immediately after the attack:
1. Document the incident 
If you are able to, it is important to start gathering evidence right from the start. One major part of this is documenting your attack. Documenting the attack can mean:
Taking photos of your injuries
Taking photos or a video of the dog that attacked you if possible
Taking photos and videos of the scene where the accident occurred
Obtaining the contact information of the dog owner. You should also get the veterinarian's information, the insurance information of the dog owner, and the dog's vaccination information.
Write down the sequence of events as you remember it as soon as possible
Note witness contact information.
2. Seek medical care 
It is important to seek medical attention for your injuries as soon as possible. You should get your injuries attended to by a medical doctor to avoid infections and other complications. Your medical report will be an important piece of evidence when seeking compensation.
3. Report the attack 
You can report a dog bite to the police or Animal Control within 12 hours of the attack. If your injuries are severe, you should call emergency services. The police and an ambulance will be dispatched to the scene of the attack.
4. Contact an experienced New Jersey dog bite lawyer 
Seek the services of an experienced attorney to recover compensation for your injuries.
Contact Our Dog Bite Attorneys At Garber Law, P.C. Today
When you have been injured by a dog bite or through contact with another animal, contact a personal injury lawyer at Garber Law, P.C. today to make an appointment for a free initial consultation. Contact us online or call us at 856-219-4628.
We try cases in New Jersey, including Camden County, Mercer County and Burlington County. We also try cases in Pennsylvania, including Bucks County, Montgomery County, Delaware County and Chester County.
Frequently Asked Questions about Dog Bites in New Jersey
Do I need an experienced New Jersey dog bite lawyer to seek compensation for a dog bite injury?
If you've been attacked by a dog and suffered injuries as a result, you may be entitled to compensation for your injuries. There are several options available for seeking compensation for these injuries. However, this doesn't mean that recovering compensation will be easy. In many instances, dog owners and the insurance companies that represent them will not be willing to accept liability and honor your claim. 

While it is possible to pursue a claim for compensation for a dog bite on your own, it is in your best interests to seek the services of an experienced New Jersey dog bite lawyer. Garber Law, P.C. gives you access to animal attack attorneys in Camden County, NJ who are committed to fighting on behalf of the injured. We'll fight to ensure you get the compensation you deserve.
Should I sue for a dog bite injury?
Not everyone that has suffered an animal attack sues for compensation. If you have suffered an injury as a result of a dog attack, you may be wondering whether you should sue for compensation. If you're uncertain about whether or not you have a case, you should contact Garber Law, P.C. to consult with experienced animal attack attorneys in Camden County, NJ. Our attorneys will review your case and determine whether you have a legitimate case or not.
Garber Law, P.C. Has Achieved Numerous
Multi-Million Dollar Results
Get The Compensation You Deserve!
Settlements and verdicts may vary and are based on the many factors of your case, etc.
(The below information may not apply to your settlement and verdict).
Settlement During Trial for a Leg Amputation
Mr. Garber is amazing! He walked me through my lawsuit every step of the way and answered all of my questions. Not only is he a great lawyer, but he was very caring about my feelings and health throughout the whole process. Thank you, Mr. Garber, for everything you've done for me, especially for winning my case!

Kim C.

Working with the firm was my best decision. They were extremely helpful and knowledgeable and definitely worked hard for their clients. I would highly recommend them.

Linda S.

Mr. Garber is simply the best. Very knowledgeable, honest, and helpful throughout the whole process. He has been practicing law for many years and is a true professional in the courtroom. Joel Wayne Garber will fight hard for what you deserve.

Joseph P.