New Jersey Municipal Court Lawyer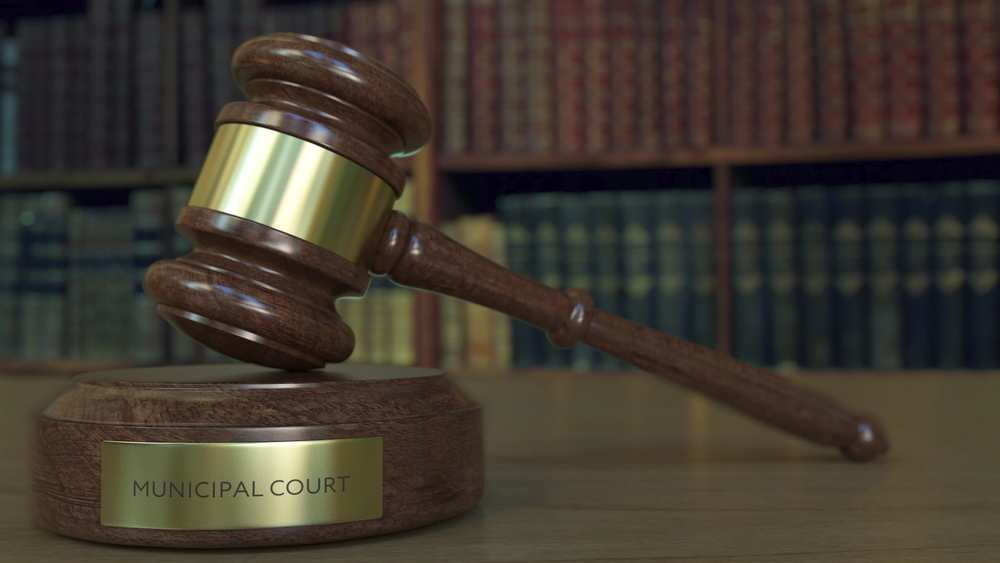 Experienced Traffic Ticket Attorney in Camden County, NJ Provides a Free Initial Case Review for Clients in Voorhees as well as Burlington County, Gloucester County, and Throughout New Jersey and Pennsylvania
The municipal court is the town-specific court. Every town in New Jersey has them, though some towns share with neighboring municipalities. These courts are spread throughout the county you live in. A skilled New Jersey municipal court lawyer can help you with the following types of matters:
Motor vehicle violations – Traffic violations such as speeding or reckless driving; license suspensions; failure to have insurance and other motor vehicle violations. These violations can cause points to be added to your driving record and can result in fines and penalties. If you get too many points you may lose your license, the right to drive and even your job. If you're convicted, your insurance premiums will probably go up.
DUI (driving under the influence) and DWI (driving while intoxicated) – These cases can be quite serious. They can result in jail time, fines and penalties along with increased insurance rates. They can also result in a license suspension or even a license revocation. If convicted, you will be required to attend education courses and you may be required to use an interlock Ignition device before you start your car. Second and third DUIs and DWIs have even harsher penalties.
Criminal mischief, disorderly conduct, small theft and similar crimes – For theft cases, if the value is under $200 it will be heard in New Jersey Municipal Court. If the value is over $200, then it will be heard in New Jersey Superior Court.
Building code violations
Fish and gaming violations
Minor drug charges such as CDS in a motor vehicle
More serious cases (ones that usually begin with an indictment or could begin with an indictment) are tried in New Jersey Superior Court.
How Garber Law, P.C. Can Help
We will explain your rights, such as:

A presumption of innocence
The right to know the charges against you
The right to remain silent
The right to cross-examine the witnesses against you
The right to subpoena witnesses to testify on your behalf

We will investigate your case including examining the scene, talking to witnesses and reviewing physical evidence
We will explain the process to you at every stage
We will explain what defenses are available (such as suppression of evidence or challenging the grounds for the arrest) and how we intend to pursue those defenses
We will review possible alternatives such as diversionary programs which give you a trial period to show you're serious about your offense. If you meet the terms of the diversionary program your charges may be dropped or reduced.
We will explain the consequences of a conviction
We will explain your appeal rights.
Contact A New Jersey Municipal Court Lawyer For Your FREE Municipal Court Criminal Defense Consultation
Do not deal with municipal court crime charges alone. If you or a loved one has been arrested for a New Jersey municipal court crime, you need to speak with our experienced criminal attorneys. Garber Law, P.C. has experience handling a wide variety of criminal cases. You need a lawyer who will be compassionate but aggressive in defending your rights.
We can be reached 24 hours a day, 7 days a week. We have evening and weekend appointments available and will also make off-site and prison visits. Contact us online or call us at 856-219-4628.
Garber Law, P.C. Has Achieved Numerous
Multi-Million Dollar Results
Get The Compensation You Deserve!
Settlements and verdicts may vary and are based on the many factors of your case, etc.
(The below information may not apply to your settlement and verdict).
Settlement During Trial for a Leg Amputation
Mr. Garber is amazing! He walked me through my lawsuit every step of the way and answered all of my questions. Not only is he a great lawyer, but he was very caring about my feelings and health throughout the whole process. Thank you, Mr. Garber, for everything you've done for me, especially for winning my case!

Kim C.

Working with the firm was my best decision. They were extremely helpful and knowledgeable and definitely worked hard for their clients. I would highly recommend them.

Linda S.

Mr. Garber is simply the best. Very knowledgeable, honest, and helpful throughout the whole process. He has been practicing law for many years and is a true professional in the courtroom. Joel Wayne Garber will fight hard for what you deserve.

Joseph P.