Burlington County Personal Injury Lawyer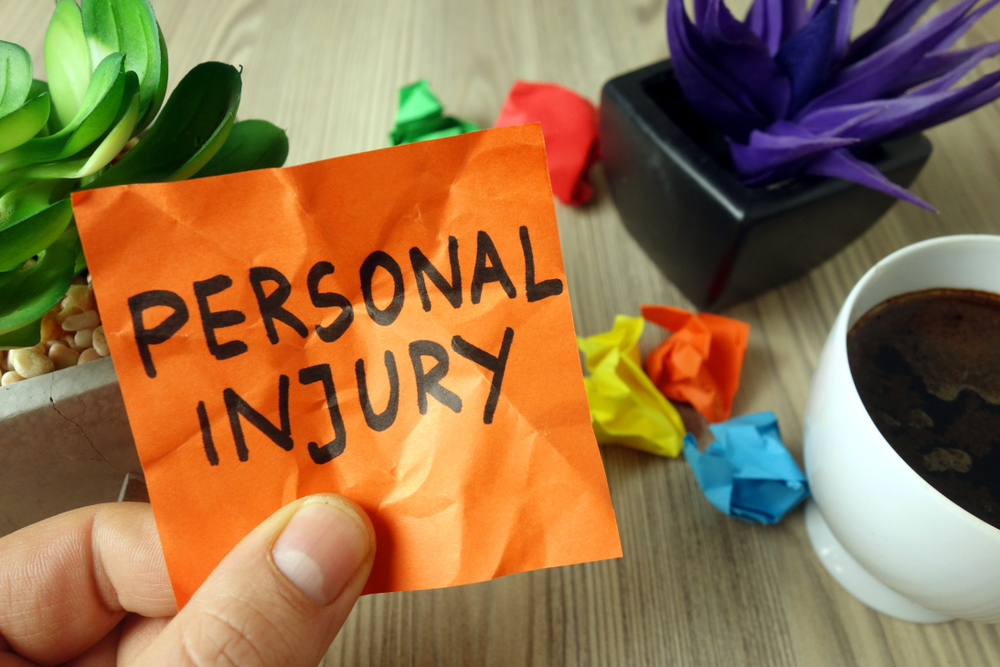 Burlington County Personal Injury Lawyers Work with Accident Victims to Get Compensation from Insurance Companies
Don't let anyone tell you that a personal injury claim is just about making a quick buck. First of all, the mounting medical bills and constant physical pain that you have to endure mean that you may need compensation in order to get by. Beyond that, a personal injury case is rarely just about getting compensated for injuries. Filing a personal injury lawsuit is often an important step in obtaining justice and making sure that the person who acted negligently and caused your injuries is held accountable for their actions. If you have been injured in a motor vehicle accident or any other kind of accident, you deserve justice. In addition to getting much-needed financial compensation for your injuries, you can also help to protect other people by ensuring that the person responsible for your accident thinks twice before acting recklessly in the future. You need to speak with an experienced Burlington County personal injury lawyer today.
Burlington County, NJ Personal Injury Lawyers Fight to Get Accident Victims Financial Compensation for Their Injuries
If you've sustained serious injuries in an accident caused by another person, the best thing you can do right now is focus on your physical health and getting better. It is also important for you to explore your legal option because securing monetary compensation can help in the recovery process when it comes time to pay for mounting medical bills. Moreover, financial compensation can help you cover your lost wages if you are forced to take time off from work because of your accident-related injuries. NJ law protects people, like you, who have been injured in an accident. Regardless of the circumstances of your accident, you need to consult an experienced personal injury lawyer who can go over your case and determine whether you can pursue damages, which may include pain and suffering, medical bills, future medical care, lost wages, lost earning potential, and emotional trauma.
New Jersey Personal Injury Attorneys Secure Get Monetary Compensation for Accident Injury Victims
Personal injury claims provide injured parties with a chance to get compensation to cover their medical expenses, pain and suffering, and lost wages in the aftermath of a serious accident. NJ law, in the form of civil remedies, protects individuals against reckless or careless conduct by other people. Even if the negligent person's conduct doesn't rise to the level of being "criminal," you still may be able to pursue civil damages through a personal injury lawsuit. New Jersey law allows injured parties to seek damages for many kinds of injuries, including both permanent injuries that won't fully heal and temporary injuries that will only heal with sufficient medical treatment. The types of injuries that typically result in personal injury claims include broken bones, nerve damage, muscle tissue strains, skin lacerations, puncture wounds, eye injuries, back injuries, and blood infections. The injuries with the potential to be catastrophic often involve spinal cord damage and traumatic brain injuries.
Areas Served in Burlington County
Gerber Law successfully represents clients in accident and injury cases throughout Burlington County, NJ including the cities listed below.
New Jersey Personal Injury Attorneys Proudly Serve Burlington County Residents
Garber Law, P.C. has been proudly representing NJ residents in personal injury cases for more than 30 years. During that time, we have helped our clients secure numerous large verdicts in cases involving car accidents, medical malpractice, nursing home abuse, slip and fall accidents, construction accidents, dog bites, and workplace injuries. Call us today to schedule a free consultation at our New Jersey office.
Garber Law, P.C. Has Achieved Numerous
Multi-Million Dollar Results
Get The Compensation You Deserve!
Settlements and verdicts may vary and are based on the many factors of your case, etc.
(The below information may not apply to your settlement and verdict).
Settlement During Trial for a Leg Amputation
Mr. Garber is amazing! He walked me through my lawsuit every step of the way and answered all of my questions. Not only is he a great lawyer, but he was very caring about my feelings and health throughout the whole process. Thank you, Mr. Garber, for everything you've done for me, especially for winning my case!

Kim C.

Working with the firm was my best decision. They were extremely helpful and knowledgeable and definitely worked hard for their clients. I would highly recommend them.

Linda S.

Mr. Garber is simply the best. Very knowledgeable, honest, and helpful throughout the whole process. He has been practicing law for many years and is a true professional in the courtroom. Joel Wayne Garber will fight hard for what you deserve.

Joseph P.