Workers Compensation FAQs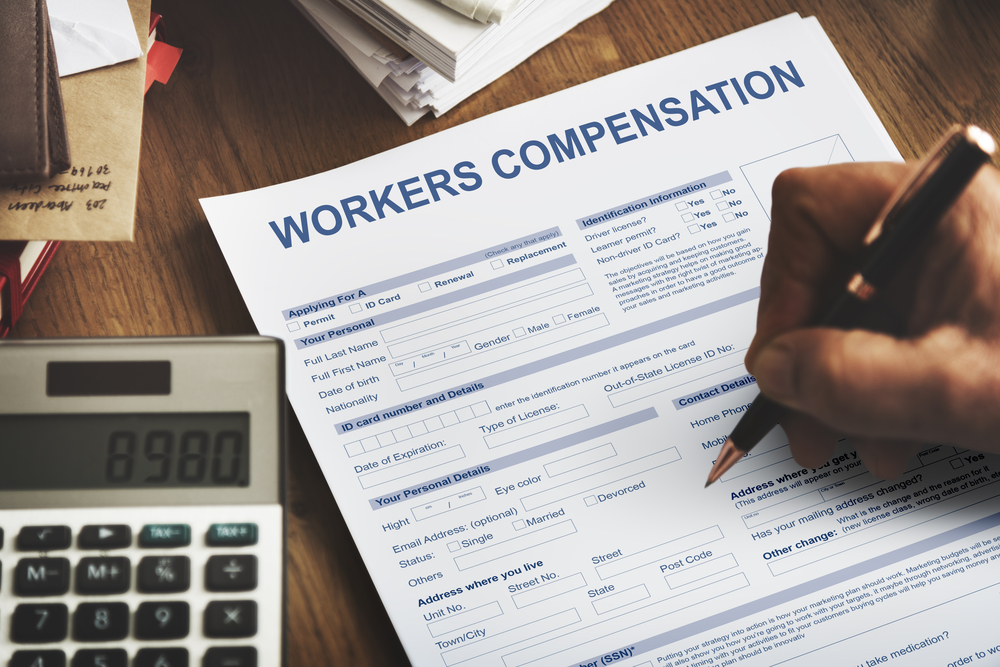 Check Out Our Frequently Asked Questions About Workers Compensation Claims and Contact Us Today For a Free Initial Case Review
What is workers' compensation?
If you have been injured at your worksite or while performing work for your employer, you are entitled to receive workers' compensation benefits, including medical treatment, replacement pay, and possibly a cash award depending on the severity of your injuries. Garber Law, P.C. represents injured workers throughout South New Jersey and the Philadelphia metro area.
How do I access my workers' comp benefits?
As soon as possible after your workplace accident, you must notify your employer of your intention to file a workers' comp claim. It's best that you do this in writing so there is a paper trail. Your employer will notify its workers' comp insurance carrier, who will tell you which doctors to see. The insurance company gets to choose your doctor and must approve any medical treatment services you will receive.

Your employer or its insurance carrier may deny all or part of your claim. If this happens, contact Joel Garber in his Voorhees, New Jersey, or Center City Philadelphia office for a free consultation right away.
Can I sue my employer?
In short, no. There are very few circumstances where you can sue your employer if you get hurt on the job. There are exceptions to every rule, however. That's why you need to contact an experienced workers' compensation benefits lawyer who will review your case and determine who can be held responsible. At Garber Law, P.C., we will investigate to see if there are any third-party claims.
What's a third-party claim?
While you may not be able to sue your employer when you get hurt in a workplace accident, there are often other negligent parties who may be held responsible for your injuries. The manufacturer of faulty equipment is one example. Another subcontractor on the job who leaves construction debris around and causes you to trip and fall or the driver of another car who hit you while you were out on the road on work business are both examples of potential third-party claims.

Joel Garber and his team at Garber Law, P.C. will work hard to hold liable the people responsible for your workplace injuries. Since time is of the essence, you should contact us right away so we can explain your rights and investigate your accident.
Do I get replacement pay right away? How much will I get?
First off, you are entitled to lost wages (also known as temporary disability) when you have been out of work for at least eight days following a workplace accident. That's why you need to report your accident immediately to your employer. Second, the amount of replacement pay you will get is based on a set calculation. In 2015, the maximum amount of pay you will get while you are undergoing medical treatment under the workers' comp system is $855/week for up to 400 weeks. This is calculated based on the average amount of money you made in the 26 weeks prior to your accident.
Is it illegal for my boss to fire me because I got hurt?
Absolutely. It is against the law to discriminate against an employee who was hurt on the job and files for workers' comp benefits. If you or someone you know is facing this situation, contact Garber Law, P.C. immediately. We will fight for your rights.
I'm not ready to return to work; can the doctor make me go back?
The workers' comp doctor works for the insurance company. It's their job to get you back to work as soon as possible. Often, this is before you feel completely ready. Once the doctor decides you can return to work, even if only for light duty, your replacement pay will stop. If you feel you are being forced back to work before it's time, contact personal injury attorney Joel Garber for immediate legal assistance.
I can't work on the construction site, but I can do other work. Can I still get replacement pay?
No. The law is fairly clear about this: if you are collecting lost wages under workers' compensation, you may not work at all. You also are not allowed to attend school during this time. Failure to abide by this law could be considered fraud. Talk to Joel Garber at Garber Law, P.C. about any questions related to returning to work.
Is there a time limit for filing for workers' compensation?
Yes. You must report the injury to your employer right away. This is important for several reasons, but mostly because you can't file for workers' compensation benefits until you notify your employer of your accident. Also, replacement pay won't kick in until you've been out of work for eight days. Timing matters. Do not delay in notifying your employer, filing for workers' compensation and contacting a skilled lawyer who will review the incident to determine liability regarding third-party claims. Call Garber Law, P.C. today for a free consultation.
What are workers' comp death benefits?
We are sorry for your loss. The person or estate that covers the cost of the funeral of a deceased employee can get up to $3,500. If your spouse or child was killed in a workplace accident, you are entitled to up to 70 percent of their weekly pay for set amounts of time. Death benefits do not include weekly replacement pay; that will stop when your loved one dies. You may be entitled to a cash award, however. An experienced lawyer can review these benefits with you and make sure you get what you are entitled to receive.
We Will Fight To Get You The Workers' Comp Benefits You Deserve
Joel Garber and the entire legal team at Garber Law, P.C. are standing by to answer any of your questions about your personal injury accident or workers' compensation claim. Please do not hesitate to email or call our offices for a free consultation about your workplace accident: 856-219-4628.
Garber Law, P.C. Has Achieved Numerous
Multi-Million Dollar Results
Get The Compensation You Deserve!
Settlements and verdicts may vary and are based on the many factors of your case, etc.
(The below information may not apply to your settlement and verdict).
Settlement During Trial for a Leg Amputation
Mr. Garber is amazing! He walked me through my lawsuit every step of the way and answered all of my questions. Not only is he a great lawyer, but he was very caring about my feelings and health throughout the whole process. Thank you, Mr. Garber, for everything you've done for me, especially for winning my case!

Kim C.

Working with the firm was my best decision. They were extremely helpful and knowledgeable and definitely worked hard for their clients. I would highly recommend them.

Linda S.

Mr. Garber is simply the best. Very knowledgeable, honest, and helpful throughout the whole process. He has been practicing law for many years and is a true professional in the courtroom. Joel Wayne Garber will fight hard for what you deserve.

Joseph P.