Pitman Personal Injury Lawyer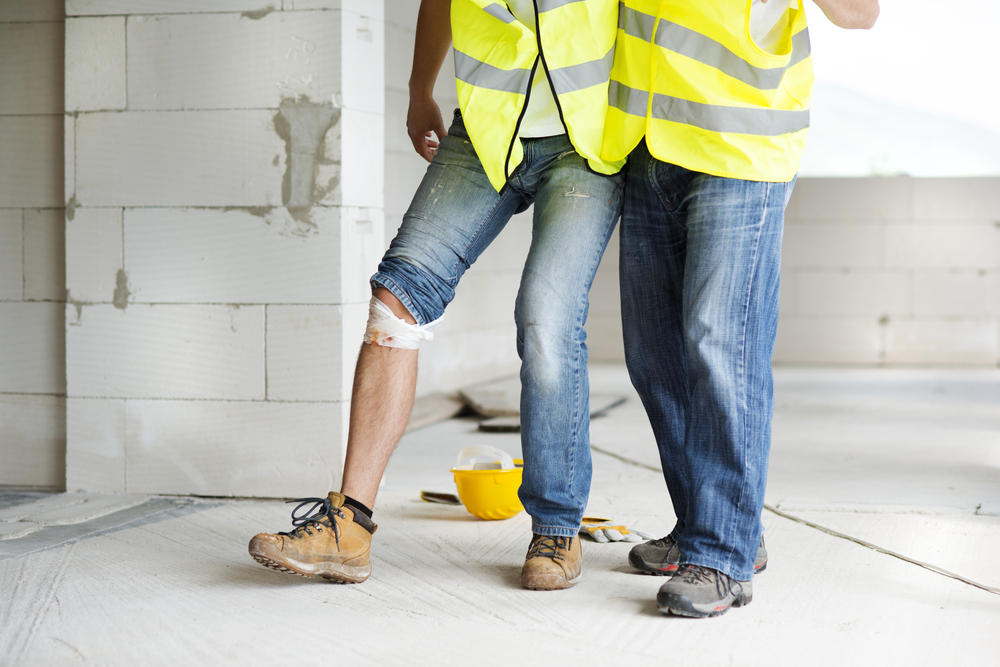 Pitman NJ Personal Injury Lawyers Help Accident Victims Fight Insurance Companies in Court
If you've been injured in an accident, don't assume that the insurance company will be on your side. The insurance company is only going to look out for their best interests, which means minimizing their liability and paying you as little as possible for your injuries. The insurance company in your case might undervalue the true cost of your injuries or even outright deny your personal injury claim. Making matters worse, the insurance company likely has vast resources to protect itself against personal injury claims like yours. Many accident victims decide that they have no choice but to sign away their rights and settle for less compensation than they deserve. Do not make this mistake. Speak with an experienced Pitman personal injury lawyer before discussing your case with an insurance adjuster.
Pitman Personal Injury Attorneys Fight to Get Motorcycle Accident Victims the Compensation They Deserve
Motorcyclists are exposed to the elements, which makes them susceptible to significant and potentially catastrophic injuries if they are involved in a motorcycle accident. Some of the most serious motorcycle accident injuries include traumatic brain injuries, spinal cord injuries, nerve and tissue damage, broken bones and fractures, muscle strains, road rash, skin lacerations, permanent disability or paralysis, amputation, and wrongful death. Worse yet, many motorcyclists don't have adequate insurance coverage, which makes it difficult for them to secure the necessary financial compensation to cover their medical expenses and other accident-related expenses. If you've been involved in a motorcycle accident and were injured as a result of someone else's negligence, an experienced personal injury attorney can help you recover damages and get the monetary compensation you deserve.
Personal Injury Lawyers Secure Monetary Compensation for Slip & Fall Accident Injury Victims in Pitman Borough, NJ
Property owners have a legal duty to ensure that site visitors are safe and protected against injuries. Unfortunately, many commercial property owners in New Jersey cut corners when it comes to the safety of their visitors. When a cheap property owner places profits ahead of safety, people are more likely to slip and fall on their property. NJ law requires property owners to take steps to ensure that their property is not in disrepair and that unsafe conditions are removed from the property. The law also places an obligation on property owners to warn visitors of dangers on the property. If you have suffered a trip and fall accident on another person's property, whether it was a private home, mall, retail store, restaurant, or parking lot, it is important for you to speak with a knowledgeable personal injury lawyer as soon as possible so that you can explore your legal options.
Free Consultation with Experienced New Jersey Personal Injury Lawyers
Garber Law, P.C. is a New Jersey legal team that is dedicated to helping accident victims get justice and secure compensation for their injuries. We are tireless advocates for our clients because we understand what it's like to be dealing with medical expenses in the aftermath of an accident. Our personal injury lawyers have more than 30 years of experience in personal injury cases, including slip & fall accidents, car accidents, dog bite injuries, medical malpractice, and nursing home abuse. Contact us today to arrange a free, in-person consultation at our NJ office.
Garber Law, P.C. Has Achieved Numerous
Multi-Million Dollar Results
Get The Compensation You Deserve!
Settlements and verdicts may vary and are based on the many factors of your case, etc.
(The below information may not apply to your settlement and verdict).
Settlement During Trial for a Leg Amputation
Mr. Garber is amazing! He walked me through my lawsuit every step of the way and answered all of my questions. Not only is he a great lawyer, but he was very caring about my feelings and health throughout the whole process. Thank you, Mr. Garber, for everything you've done for me, especially for winning my case!

Kim C.

Working with the firm was my best decision. They were extremely helpful and knowledgeable and definitely worked hard for their clients. I would highly recommend them.

Linda S.

Mr. Garber is simply the best. Very knowledgeable, honest, and helpful throughout the whole process. He has been practicing law for many years and is a true professional in the courtroom. Joel Wayne Garber will fight hard for what you deserve.

Joseph P.