Woolwich Personal Injury Lawyer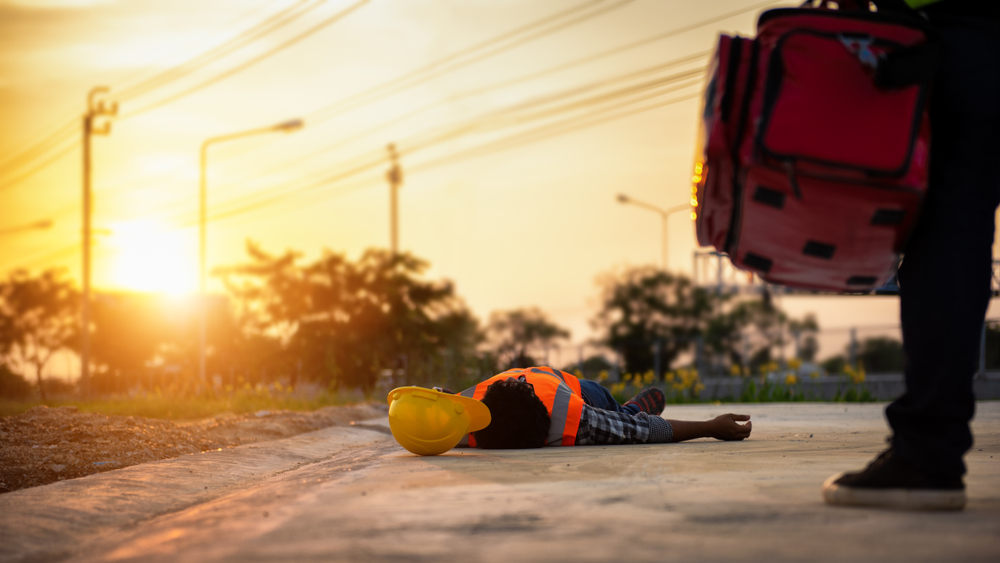 Woolwich NJ Personal Injury Attorneys Negotiate with Insurance Companies to Get Compensation for Accident Victims
You do not want to have to deal with a contentious insurance company while trying to physically recover from accident-related injuries. Many times, the insurance company denies a personal injury claim because they know that the injured person won't have the resources or the legal expertise needed to fight in court. As a result, far too many accident victims end up settling for an amount that is not fair and that does not cover the true cost of their injuries. Do not let an insurance company bully you into accepting a low settlement offer. Speak with an experienced Woolwich personal injury lawyer and figure out your best options for maximizing compensation in your accident case.
Personal Injury Lawyers Secure Compensation for Motor Vehicle Accident Victims in Woolwich, New Jersey
Even if you do everything right while driving, you may still be injured in a catastrophic car accident. Sometimes it's impossible for you to avoid a drunk driver. It's also possible that you lost control of your vehicle because the roads were in poor condition due to dangerous weather conditions. Regardless of the cause of your auto accident, you are now looking at significant medical expenses and a potentially lengthy recovery time. New Jersey law allows injured drivers to sue for damages, but the law is extremely complex. That's why you should speak with a knowledgeable personal injury attorney about your auto accident case. An experienced attorney can investigate your car accident and help you navigate the complicated legal system, which involves both legal issues and insurance issues. For example, since New Jersey is a "comparative negligence" state, your lawyer will need to demonstrate that you were not more than 50 percent responsible for the accident.
Woolwich New Jersey Personal Injury Lawyers Help Dog Bite Victims Get Financial Compensation for Their Injuries
You should be able to walk down the street without being afraid of a dog attack. The sad reality is that some dog owners fail to control their dogs, resulting in dog bites and catastrophic injuries. In addition to the physical damage, you could also suffer long-term emotional damage because of permanent scarring and disfigurement. If you have been injured by an out-of-control dog, it is crucial that you take action to get compensated for your injuries and to ensure that the dog's owner does not any more people at risk in the future. According to the Centers for Disease Control and Prevention (CDC), more than 4.5 million people suffer dog bite injuries in the U.S. every year. Some of the most common injuries include broken bones, nerve damage, skin lacerations, puncture wounds, and eye injuries. In the most tragic cases, a vicious dog attack can result in wrongful death. New Jersey law protects people against dog bite injuries by providing a civil remedy for securing financial compensation in the event of a dog attack. Contact an experienced personal injury lawyer today to discuss your case and explore your legal options.
New Jersey Personal Injury Attorneys with More Than 30 Years of Experience
If you've been injured as a result of someone else's negligence, you need an attorney who understands the nuances of NJ personal injury law. The skilled attorneys at Garber Law, P.C. have more than 30 years of experience representing clients in personal injury cases, so we know how to maximize your potential recovery and get the best results in your case. Additionally, we handle personal injury cases on contingency, which means that we front all of the costs and we only get paid after we win your case. Call us anytime, day or night, to schedule a free consultation at our New Jersey office.
Garber Law, P.C. Has Achieved Numerous
Multi-Million Dollar Results
Get The Compensation You Deserve!
Settlements and verdicts may vary and are based on the many factors of your case, etc.
(The below information may not apply to your settlement and verdict).
Settlement During Trial for a Leg Amputation
Mr. Garber is amazing! He walked me through my lawsuit every step of the way and answered all of my questions. Not only is he a great lawyer, but he was very caring about my feelings and health throughout the whole process. Thank you, Mr. Garber, for everything you've done for me, especially for winning my case!

Kim C.

Working with the firm was my best decision. They were extremely helpful and knowledgeable and definitely worked hard for their clients. I would highly recommend them.

Linda S.

Mr. Garber is simply the best. Very knowledgeable, honest, and helpful throughout the whole process. He has been practicing law for many years and is a true professional in the courtroom. Joel Wayne Garber will fight hard for what you deserve.

Joseph P.