New Jersey Traumatic Brain Injury Lawyer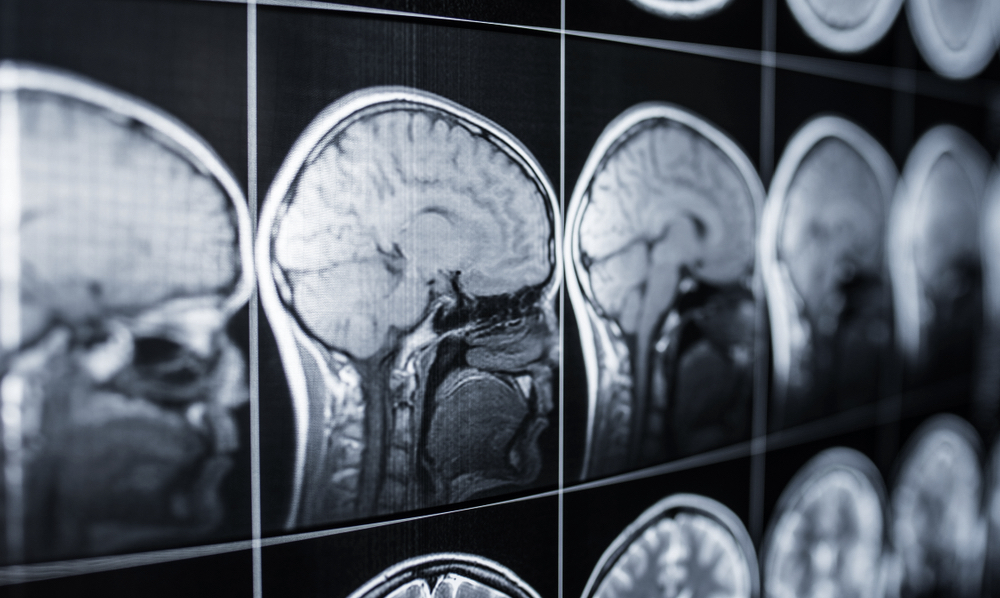 Experienced Brain Injury Attorney in Camden County, NJ Seeking Compensation and Justice on Behalf of Accident Victims in Voorhees as well as Burlington County, Gloucester County, and Throughout New Jersey and Pennsylvania 
While traumatic brain injuries aren't visible, their impact is significant. These injuries are considered catastrophic as they can be life-altering and permanent. Many people that suffer traumatic brain injuries face a long road to recovery. Some don't completely recover from the injuries. They face multiple treatments and life-long personal care. The financial pressure of the mounting medical bills is compounded by the fact that the victims cannot return to work or seek alternative employment. With so much at stake, it is important that you have the best legal representation. Contact Garber Law, P.C. to work with an experienced and skilled New Jersey traumatic brain injury lawyer.
The team at Garber Law, P.C. is committed to defending the rights of those injured as a result of the negligence of other parties. We've been fighting on behalf of accident victims for well over three decades. You can rely on our firm to secure the best outcome for your claim.
Contact Garber Law, P.C. to schedule a free consultation with an experienced and knowledgeable brain injury attorney in Camden County, NJ. Let the professionals at our firm help you understand your legal rights and options. We will provide you with an effective strategy to pursue compensation in your case and ensure you know what to expect.
Effects of Traumatic Brain Injuries
Brain injuries can have various effects. These largely depend on the severity of the brain injury suffered. Brain injuries can range from mild traumatic brain injuries such as concussions to severe traumatic brain injuries. Mild traumatic brain injuries may cause symptoms such as:
Unexplained fatigue
Dizziness
Sensory problems
Nausea
Headaches
Blurred vision
The impact of mild traumatic brain injuries often resolves after a short while as the injuries can heal on their own. More severe injuries can have effects that last longer. These include:
Dilated pupils
Seizures
Confusion
Problems with balance and coordination
Sleeping problems
Loss of consciousness that can last for several hours
Persistent headaches
Slurred speech
Changes in behavior
Long-term effects of severe traumatic brain injuries include:
Repeated seizures
Infections
Loss of vision
Loss of hearing
Consciousness disorders include being in a vegetative state or coma
Facial paralysis
Cognitive difficulties
Memory loss
Difficulties writing, speaking, reading, or even understanding speech
Increased risk of developing a degenerative brain disease
Increased risk of stroke and blood clots
Behavioral or emotional changes
Traumatic brain injuries can also lead to disabilities and other debilitating effects. Victims may require intensive medical treatment, long-term therapy or rehabilitation, and personal care. If the traumatic brain injury was the result of another party's negligence, you can rely on the guidance and representation of a skilled New Jersey traumatic brain injury lawyer from Garber Law, P.C. to fight for justice.
Contact Garber Law, P.C. for Free Consultation with an Experienced New Jersey Traumatic Brain Injury Lawyer
Traumatic brain injuries can be life-altering. They often require extensive treatment and may put a significant financial strain on you and your loved ones. You shouldn't have to bear the economic strain of injuries resulting from an accident caused by the negligence of another party. Contact Garber Law, P.C. and schedule a free consultation with an experienced New Jersey traumatic brain injury lawyer from our law firm.
Take this opportunity to learn more about your legal rights and the options that are available to you. Our attorneys are ready and willing to answer any questions you may have. We will also provide you with guidance on what we believe would be the best approach to pursuing compensation for your claim.
Contact us today to schedule your free consultation.
Frequently Asked Questions about Traumatic Brain Injuries in New Jersey
What is the difference between a head injury and a brain injury?
Head injuries are those injuries to the head that only affect the external part of the head. They include injuries such as bruising, lacerations, and even skull fractures. Traumatic brain injuries on the other hand are injuries that affect the brain. Unlike head injuries that occur as a result of direct contact with the head, traumatic brain injuries can occur even if there is no direct blow to the head. For example, you can suffer a traumatic brain injury from the sudden jolting during the impact of a car accident. While your head may not have been injured physically, the sudden and forceful back and forth movement of your neck and head may have jolted your brain back and forth within your skull causing a traumatic brain injury.

Unlike head injuries, traumatic brain injuries aren't always obvious. This is why it is important to seek medical treatment after an accident. A full medical examination will reveal a traumatic brain injury and ensure that you receive the treatment you need. It will also help to show that your brain injury was a result of the accident and therefore ensure that you can recover just compensation for your injuries.
I settled my personal injury claim but have incurred additional medical expenses for my brain injury. Can I seek further compensation?
The unfortunate answer to this question is no. Once you have settled your claim for compensation or have won a verdict at trial, you can no longer pursue compensation for the same injury or accident. This is why it is important to wait for your doctor's prognosis before pursuing compensation.

At Garber Law, P.C., we understand that victims of traumatic brain injuries incur hefty medical expenses and financial pressure from not being able to work. We know that traumatic brain injuries can have lifelong consequences and require additional medical treatment and personal care. With the help of an experienced brain injury attorney in Camden County, NJ from our firm, you can figure out potential future expenses and losses that you are likely to incur as a result of your injury. We will factor this into the total amount we seek to recover as compensation for your injuries.
Garber Law, P.C. Has Achieved Numerous
Multi-Million Dollar Results
Get The Compensation You Deserve!
Settlements and verdicts may vary and are based on the many factors of your case, etc.
(The below information may not apply to your settlement and verdict).
Settlement During Trial for a Leg Amputation
Mr. Garber is amazing! He walked me through my lawsuit every step of the way and answered all of my questions. Not only is he a great lawyer, but he was very caring about my feelings and health throughout the whole process. Thank you, Mr. Garber, for everything you've done for me, especially for winning my case!

Kim C.

Working with the firm was my best decision. They were extremely helpful and knowledgeable and definitely worked hard for their clients. I would highly recommend them.

Linda S.

Mr. Garber is simply the best. Very knowledgeable, honest, and helpful throughout the whole process. He has been practicing law for many years and is a true professional in the courtroom. Joel Wayne Garber will fight hard for what you deserve.

Joseph P.