Paulsboro Personal Injury Lawyer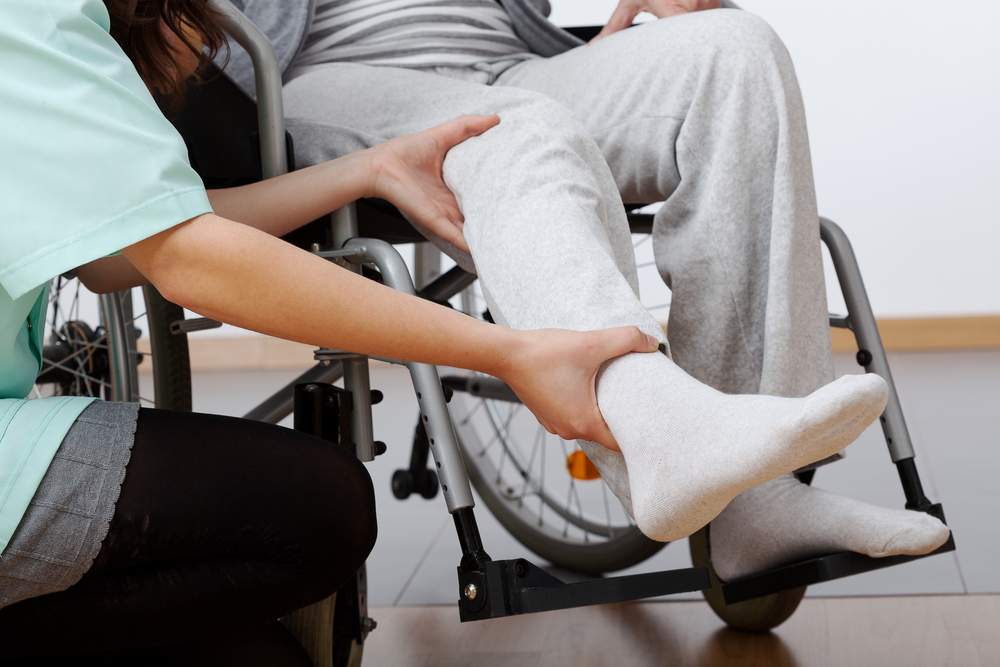 Paulsboro NJ Personal Injury Lawyers Help Accident Victims Get Compensation for Their Injuries
If you've been injured as a result of someone else's negligence, the results can be devastating both physically and financially. To make matters worse, you may find it difficult to seek justice or secure the compensation you deserve because the NJ legal system is incredibly complicated. In many ways, New Jersey has among the most restrictive systems of laws in the country when it comes to auto insurance claim denials. Additionally, it often requires an experienced personal injury lawyer to navigate the complex employment and insurance issues that arise in a personal injury claim. That's why you should speak with a knowledgeable Paulsboro personal injury lawyer before making any decisions about what to do in your case.
Personal Injury Attorneys Secure Compensation for Car Accident Injury Victims in Paulsboro, NJ
It doesn't matter how safely you operate your motor vehicle; you could still be involved in an accident that wasn't your fault. Whether a distracted driver crashed into you or the highway itself was dangerous due to poor weather conditions, you may be entitled to financial compensation for any injuries you sustained in the crash. New Jersey auto accident law is incredibly complicated, which makes it easy for car insurance companies to contest accident claims. For example, the insurance company in your case may try to prove that you were more than 50 percent responsible for the accident. Since New Jersey is a "comparative negligence" state, you would be precluded from collecting any damages. An experienced auto accident lawyer can look into your case and challenge the insurance company in court.
Paulsboro Personal Injury Lawyers Help Victims of Negligent Conduct Get Compensation for Their Injuries
New Jersey personal injury law is intended to provide individuals with a remedy in the event of an accident that causes significant injuries. If you have been injured because of another person's negligent conduct, you can pursue a civil remedy and seek damages to cover your medical expenses and any lost wages you incur as a result of missed time from work. Even when the other person's conduct is not considered "criminal," you can seek compensation through NJ personal injury law. It is important to ask: What types of injuries qualify for personal injury claims in New Jersey? The law is set up so that you can get compensation for both permanent and temporary injuries, including broken bones, nerve damage, muscle tissue tears, skin lacerations, puncture wounds, back injuries, eye injuries, and blood infections. If you sustain a spinal cord injury or a traumatic brain injury, you may be entitled to significant financial compensation.
New Jersey Personal Injury Attorneys with More Than 30 Years of Experience
If you or a loved one has been injured as a result of someone else's negligence, you need an attorney who will do whatever it takes to win your case and help you get the compensation you are entitled to. The skilled attorneys at Garber Law, P.C. have more than 30 years of experience representing clients in New Jersey personal injury cases, so we have developed advanced legal strategies that we use to win in the courtroom. Call us today to arrange a free consultation at our New Jersey office.
Garber Law, P.C. Has Achieved Numerous
Multi-Million Dollar Results
Get The Compensation You Deserve!
Settlements and verdicts may vary and are based on the many factors of your case, etc.
(The below information may not apply to your settlement and verdict).
Settlement During Trial for a Leg Amputation
Mr. Garber is amazing! He walked me through my lawsuit every step of the way and answered all of my questions. Not only is he a great lawyer, but he was very caring about my feelings and health throughout the whole process. Thank you, Mr. Garber, for everything you've done for me, especially for winning my case!

Kim C.

Working with the firm was my best decision. They were extremely helpful and knowledgeable and definitely worked hard for their clients. I would highly recommend them.

Linda S.

Mr. Garber is simply the best. Very knowledgeable, honest, and helpful throughout the whole process. He has been practicing law for many years and is a true professional in the courtroom. Joel Wayne Garber will fight hard for what you deserve.

Joseph P.