Joel Wayne Garber
Firm Founder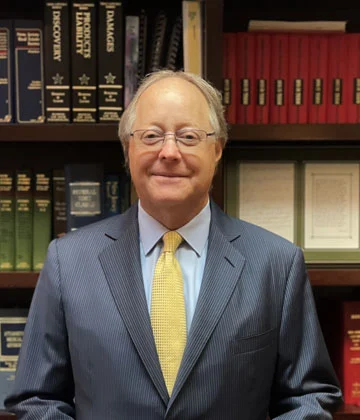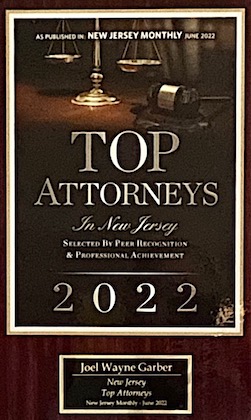 Biography
EXPERIENCE PRIOR TO OPENING GARBER LAW IN 1986
Prior to opening the law firm of Garber Law, P.C., Joel Wayne Garber served as counsel to Rutgers Casualty Insurance Company, a regional casualty insurance company. While at Rutgers Casualty, he worked in litigation and handled complex legal issues in New Jersey and Southeastern Pennsylvania. Attorney Garber also worked as General Counsel to Automotive Management Systems, Inc. (AMS), which was one of the largest independent franchisors in the State of New Jersey. He worked in general corporate matters and litigation at AMS, including franchisor/franchisee rights, contract law, negligence and general commercial issues.
GARBER LAW
In 1986, Mr. Garber opened Garber Law, P.C. and began to serve clients in Camden County and throughout NJ and PA in the areas of civil and criminal law, including cases of premises liability, motor vehicle accidents, negligent security, personal injury and employment litigation. Garber Law, P.C. treats clients like family. Mr. Garber believes clients aren't just for the case; they're for life. The firm thinks of your long term needs as well as your short term ones. He takes pride in thinking out of the box and trying new strategies for each case. A perfect example is a lawsuit Mr. Garber brought on behalf of a homeowner. In 2008, a wind storm caused damage to the plaintiff's retaining wall. The homeowner's insurance company failed to cooperate. It claimed the wall damage wasn't covered under the policy and that even if there was coverage, the damage wasn't caused by the wind. The homeowner's position was that the wind caused the damage and, moreover, that the damage was continuing – meaning every day the insurance company failed to pay the claim, the damage would get more costly to fix. Mr. Garber claimed, on behalf of the homeowner, that the insurance company acted in bad faith by unreasonably denying coverage and unreasonably blaming the damage on something besides the wind. The jury found for our client and awarded him a complete recovery to fix the wall and properly re-landscape his property. The jury award was in excess of the policy limits. The trial judge awarded court costs and legal fees to the firm. Our firm was also successful on the appeals that followed. In total, the firm recovered slightly less than $1.1 million in connection with this litigation. The victory was one of the only successful first-party bad faith cases in New Jersey.
Certificates & Credentials
Awards & Accolades
Super Lawyers: 2015, 2017-2018, 2020-2022
Selected by Peer Recognition and Professional Achievement for New Jersey Monthly's Top Attorneys List: 2022
Education
Temple University School of Law, Philadelphia, Pennsylvania
Rutgers University
Bar Admission
New Jersey, 1984
Pennsylvania, 1984
U.S. District Court District of New Jersey, 1984
U.S. District Court Eastern District of Pennsylvania, 1984
U.S. Supreme Court, 1991
Past Positions
Rutgers Casualty Insurance Company, Counsel
Automotive Management Systems, Inc., General Counsel
Certified Legal Specialties
Certified Civil Trial lawyer, 2011
Current Employment Position
Garber Law, P.C. Has Achieved Numerous
Multi-Million Dollar Results
Get The Compensation You Deserve!
Settlements and verdicts may vary and are based on the many factors of your case, etc.
(The below information may not apply to your settlement and verdict).
Settlement During Trial for a Leg Amputation
Mr. Garber is amazing! He walked me through my lawsuit every step of the way and answered all of my questions. Not only is he a great lawyer, but he was very caring about my feelings and health throughout the whole process. Thank you, Mr. Garber, for everything you've done for me, especially for winning my case!

Kim C.

Working with the firm was my best decision. They were extremely helpful and knowledgeable and definitely worked hard for their clients. I would highly recommend them.

Linda S.

Mr. Garber is simply the best. Very knowledgeable, honest, and helpful throughout the whole process. He has been practicing law for many years and is a true professional in the courtroom. Joel Wayne Garber will fight hard for what you deserve.

Joseph P.