New Jersey Denied Workers Compensation Claim Attorney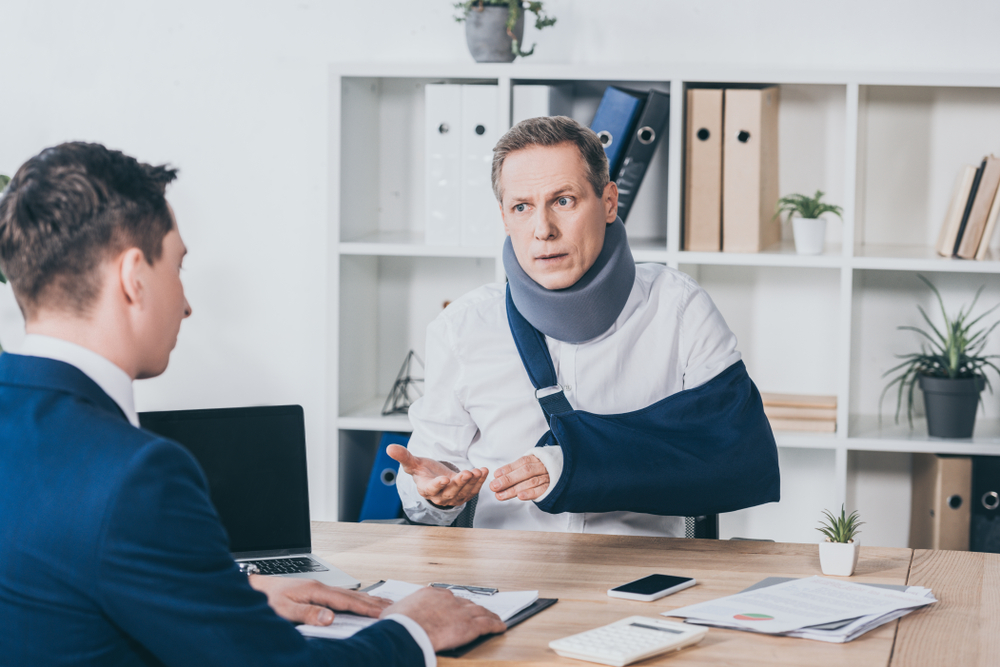 Denied Claims Lawyer in Camden County, NJ Pursues Every Dollar and Benefit Owed to Injured Workers in Voorhees as well as Burlington County, Gloucester County, and Throughout New Jersey and Philadelphia
When you get hurt at work, the very first thing you need to do is seek medical attention immediately for emergent injuries. Next, you need to inform your employer about your workplace accident and your intention to file a workers' compensation claim. A skilled New Jersey denied workers compensation claim attorney can help you if your claim gets denied.
Unfortunately, although law dictates that all employers in New Jersey and Pennsylvania must provide workers' compensation insurance for their employees, claims get denied in order to limit payouts. After all, if you get hurt and file for workers' comp benefits, you won't be at work doing your job for an undetermined period of time. That will cost your employer money.
Depending on your injuries and the length of time you need off work in order to recover, the costs of medical treatment and replacement pay could be extremely exorbitant. Insurance companies want to limit risk and cut financial costs. Often, claims are denied hoping the injured worker will not pursue it further.
At Garber Law, P.C., we will pursue every dollar and benefit owed to you by your employer and its insurance carrier. We know the reasons workers' compensation claims are denied, and we will fight for your rights every step of the way. Contact us today for a free consultation about your case.
Reasons Employers And Insurance Carriers Deny Workers' Compensation Claims
In New Jersey and Pennsylvania, employers must provide workers' compensation benefits for all employees. However, that doesn't mean that all claims are automatically approved. On the contrary, many insurance carriers will deny or attempt to limit coverage because the employer believes the accident didn't occur at work or because they don't believe you are injured to the extent you report.
Additionally, there are countless documented cases of fraud within the workers' compensation system in the U.S. – people who stage accidents to collect benefits – and employers and their insurance carriers are leery of someone trying to take advantage of the system. If your claim is clearly legitimate, most employers and their insurance carriers will accept the claim and you will receive medical treatment from a workers' compensation doctor as well as replacement pay for the time you are out of work recovering from your injury.
However, insurance is big business in the United States. Workers' comp insurance carriers don't just rubber-stamp all claims. In an effort to cut costs, it's not uncommon for an insurance company to make an injured employee work very hard to get the benefits they are entitled to receive by workers' comp law.
If your claim is denied, you should be notified in writing by the insurance company. At that point, you need to contact Garber Law, P.C. for swift legal action to get you the medical benefits and replacement pay you deserve.
How the Workers' Compensation Appeals Process in New Jersey Works
If your claim for workers' compensation benefits has been denied, you should contact Garber Law, P.C. to consult with an experienced New Jersey denied workers' compensation claim attorney. We will help you determine the best option for recovering your benefits. The steps for appealing a denied claim are as follows:
Requesting a hearing by the Division of Workers' Compensation
The Worker's Compensation Division is charged with the responsibility of hearing and deciding claims appeals. Your case will therefore not go to regular court. You may then have a formal or informal hearing.
Informal hearing
This is done to try and resolve the issue without going to trial. These trials are typically used to resolve issues regarding temporary benefits such as emergency medical care. The judge hearing the case will make suggestions on how the issues can be resolved. These suggestions, however, may not be binding.
Formal hearing
You may still have to request a formal hearing to secure your workers' compensation benefits. A formal hearing is a trial. It involves hearing testimonies from the injured worker, witnesses of the accident as well as expert witnesses. The judge hearing the case will make a decision based on the evidence presented. The ruling made in a formal hearing is binding. It can only be appealed to the Appellate Division.
Joel Garber Will Take On Your Employer's Insurance Company If Your Workers' Comp Claim Gets Denied
If you've been hurt in a workplace accident and your claim has been denied or limited, you need to call an experienced personal injury attorney who knows the ins and outs of workers' comp law to fight for your rights and access to all benefits you deserve. Your claim may also be denied if you filed after the deadline. If this happens, a good attorney may be able to help.
When your workers' comp claim has been denied, contact Joel Garber at 856-219-4628 for a free consultation. He represents injured workers in Camden, Gloucester and Burlington counties in New Jersey and throughout the Philadelphia metro area. All cases are on contingency. That means if we don't collect damages on your behalf, you don't pay us anything. Call today to speak with a skilled lawyer about your workplace accident and injuries.
Frequently Asked Questions about Denied Workers' Compensation in New Jersey
Can I just sue my employer for my injuries? 
No. Workers' compensation is a no-fault system designed to protect both employees and employers. It ensures workers are provided with a financial cushion in the event of an accident at work. It protects employers from being sued by their employees for compensation for their injuries. Even if your employer was negligent, you cannot file a personal injury claim against them. 

You may, however, be able to file for additional compensation for your damages against third parties that played a role in causing your accident. For example, you can file a claim against the manufacturer of defective equipment that caused your injury. 

If your workers' compensation claim has been denied, there are other options you can explore that don't involve suing your employer. Contact Garber Law, P.C. to schedule a consultation with an experienced New Jersey denied workers' compensation claim attorney from our law firm. We will review your case and help you understand the options available to you. We will fight to recover the compensation that you deserve. 
Do I need a New Jersey denied workers' compensation claim attorney for my denied claim?
Having your claim for workers' compensation benefits denied can be quite distressing. Many workers give up when their claims are denied. This is because they don't know or understand their rights. Some give up because the process of appealing the denial seems long and difficult.

With the help of experienced and skilled denied claim lawyers in Camden County, NJ you can appeal the denial and recover the compensation that is due to you. We will fight to recover maximum compensation and help to ease the economic burden resulting from the accident. 
Garber Law, P.C. Has Achieved Numerous
Multi-Million Dollar Results
Get The Compensation You Deserve!
Settlements and verdicts may vary and are based on the many factors of your case, etc.
(The below information may not apply to your settlement and verdict).
Settlement During Trial for a Leg Amputation
Mr. Garber is amazing! He walked me through my lawsuit every step of the way and answered all of my questions. Not only is he a great lawyer, but he was very caring about my feelings and health throughout the whole process. Thank you, Mr. Garber, for everything you've done for me, especially for winning my case!

Kim C.

Working with the firm was my best decision. They were extremely helpful and knowledgeable and definitely worked hard for their clients. I would highly recommend them.

Linda S.

Mr. Garber is simply the best. Very knowledgeable, honest, and helpful throughout the whole process. He has been practicing law for many years and is a true professional in the courtroom. Joel Wayne Garber will fight hard for what you deserve.

Joseph P.