Maple Shade Township Personal Injury Lawyer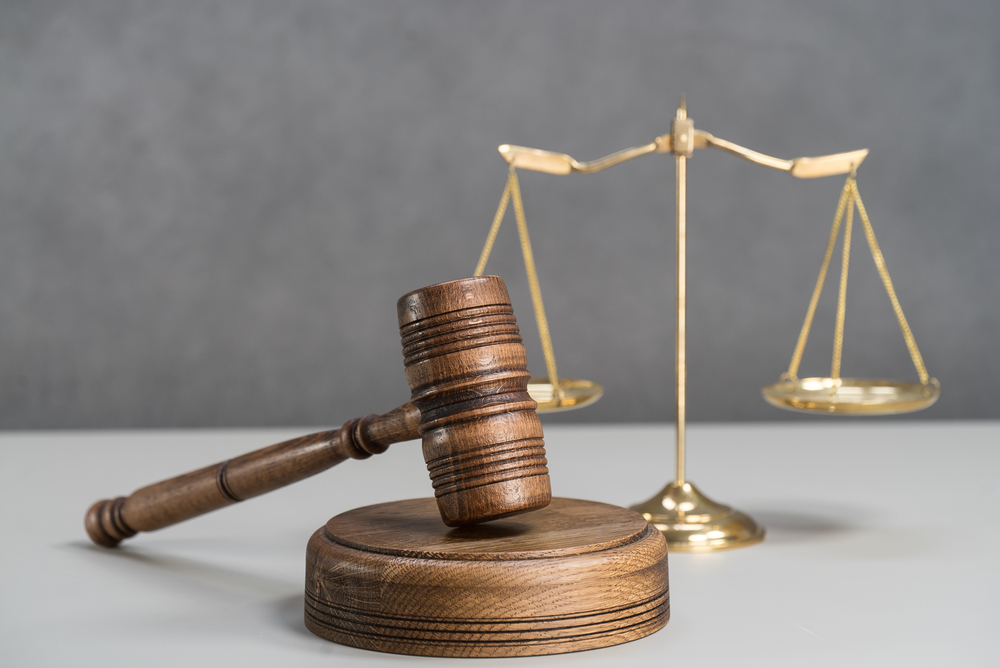 Maple Shade Personal Injury Attorneys Fight Insurance Companies and Get Compensation for Accident Victims
Nobody wants to deal with a contentious insurance company while trying to improve their health after a serious accident. Unfortunately, many insurance companies will automatically deny a personal injury claim simply because they know the injured person lacks the resources and the legal expertise needed to contest the denial in court. As a result, far too many accident victims feel compelled to accept a settlement offer that is not fair and that does not even come close to covering the true cost of their injuries. Do not let an insurance company get away with bullying you into accepting a low settlement offer. Discuss your personal injury case with an experienced Maple Shade Township personal injury lawyer who can help you determine your best options for maximizing compensation in your accident case.
Maple Shade Township, NJ Personal Injury Lawyers Secure Monetary Compensation for Motorcycle Accident Injury Victims
It doesn't matter how cautious you are while riding a motorcycle on a New Jersey road or highway; you can still suffer severe injuries in a motorcycle accident. It might not be possible for you to avoid a negligent driver on the roadway, especially if poor weather conditions have made the road dangerous to drive on. Regardless of the circumstances of your motorcycle accident, you now face a long road to recovery that may involve a mountain of medical bills. You might need financial assistance to cover your medical expenses. In the worst cases, your quality of life could suffer due to a permanent injury, such as severe head trauma or spinal cord damage. If you have sustained serious injuries as a result of a motorcycle accident, NJ law allows you to sue for damages. However, New Jersey motorcycle accident law is not easy to follow and the legal system is extremely difficult to navigate. You may need the assistance of a knowledgeable personal injury attorney who can look at the evidence in your case and help you determine your best legal options.
Maple Shade NJ Personal Injury Attorneys Fight to Secure Maximum Compensation for Injured Construction Workers in New Jersey
Although construction work is obviously pretty dangerous, that doesn't mean construction workers should be left to their own devices to cover expenses when they suffer catastrophic injuries on the job. That's why NJ law gives injured construction workers a number of remedies for pursuing damages. In addition to a workers' compensation claim, injured construction workers can also file a personal injury claim against negligent third parties like a site contractor or the manufacturer of faulty equipment used at the construction site. Sometimes these third-party claims are necessary because even if you can file a workers' compensation claim for medical bills, lost wages, and permanent and temporary disability, you may need to get compensation for pain and suffering. Moreover, if you happened to be passing by a construction site and were hurt by falling debris or tools, you may need to file a personal injury claim for damages. Regardless of how you were injured at a construction site, you should consult an experienced personal injury lawyer about your possible options because the legal claims involved in a construction accident case are very complicated and involve different legal processes.
New Jersey Personal Injury Attorneys Represent Residents of Maple Shade in Auto Accident Cases
Garber Law, P.C. has been proudly representing NJ residents in personal injury cases for more than 30 years. During that time, we have helped our clients get numerous large verdicts and settlements in personal injury cases involving car accidents, motorcycle accidents, medical malpractice, nursing home abuse, slip and fall accidents, trip & falls, construction accidents, dog bites, and workplace injuries. Contact us day or night to schedule a free consultation at our New Jersey office.
Garber Law, P.C. Has Achieved Numerous
Multi-Million Dollar Results
Get The Compensation You Deserve!
Settlements and verdicts may vary and are based on the many factors of your case, etc.
(The below information may not apply to your settlement and verdict).
Settlement During Trial for a Leg Amputation
Mr. Garber is amazing! He walked me through my lawsuit every step of the way and answered all of my questions. Not only is he a great lawyer, but he was very caring about my feelings and health throughout the whole process. Thank you, Mr. Garber, for everything you've done for me, especially for winning my case!

Kim C.

Working with the firm was my best decision. They were extremely helpful and knowledgeable and definitely worked hard for their clients. I would highly recommend them.

Linda S.

Mr. Garber is simply the best. Very knowledgeable, honest, and helpful throughout the whole process. He has been practicing law for many years and is a true professional in the courtroom. Joel Wayne Garber will fight hard for what you deserve.

Joseph P.