New Jersey Child Injury Attorney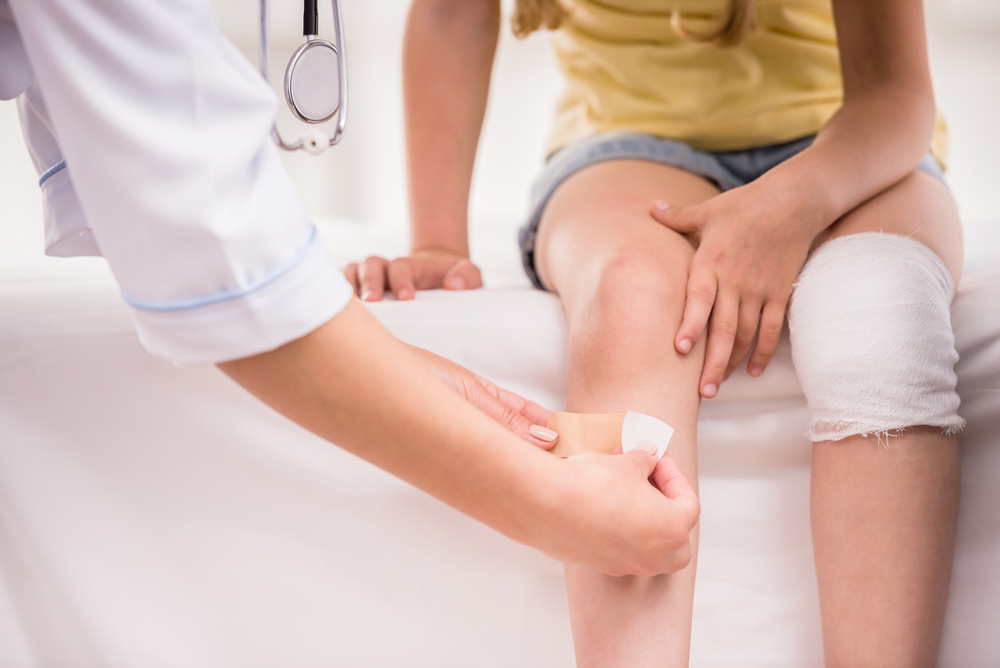 Experienced Playground Accident Attorney in Camden County, NJ Provides a Free Initial Case Review for Clients in Voorhees as well as Burlington County, Gloucester County, and Throughout New Jersey and Pennsylvania
Personal injuries are always terrible, but when serious injuries happen to children, the situations are tragic. At a school or a daycare and on playgrounds, parents trust that these places are not unreasonably dangerous for their children. Sometimes, however, a lack of protection, supervision, or proper safeguards can cause their children to suffer physical pain and emotional distress. When your children have been seriously injured through the fault of someone else, you need to contact an experienced New Jersey child injury attorney at Garber Law, P.C.
New Jersey Attorneys Who Understand The Importance Of Protecting Children
At Garber Law, P.C., we believe in helping children recover fair and just compensation for their injuries and holding negligent parties accountable. Attorney Joel Wayne Garber has three children of his own and understands the emotions that parents feel when their children are put in harm's way.
In decades as a personal injury lawyer in New Jersey, he has helped many families get the recoveries that they need. Our firm will fight hard to protect your child's rights and to secure the necessary financial resources that you may need to pay for their medical care and other expenses.
We will investigate your case by determining the cause of the accident and how it could have been prevented. Joel Wayne Garber is a skilled litigator who will not back down in getting justice for you and your children. He has experience handling a wide variety of cases involving minors and those who are unable to care for themselves.
Causes Of Injuries To Children
There are many ways that children can be injured through the negligence of another party, including:
School and day care accidents

Negligent security or supervision at a school or daycare
Playground accidents due to faulty equipment or inadequate maintenance
School bus accidents
Physical abuse by a daycare supervisor, teacher or other authority figure

Swimming pool accidents, including drowning, due to lack of supervision or faulty equipment
Attractive nuisance cases leading to serious injuries – children can be attracted to property (swimming pools, trampolines, sand, etc.) that may cause injury that the child didn't anticipate.
Dog bites and other animal attacks
Suffocation or asphyxiation
Sports injuries – in school and on the playground
Why Children Are Vulnerable Or At Risk
Children may not understand the risks of certain acts and behaviors in the same way that adults can. They require additional supervision and protection in public places. It is unreasonable to assume that a child will take the same action as adults in all situations. These assumptions often lead to serious injuries to children.
Children are likely to be more scared if they suffer pain because of an accident than adults. Because children are not fully developed, physically and emotionally, they may suffer more serious injuries and may require more medical care than adults. We work with medical experts who are experienced in diagnosing and treating children's injuries.
Contact A New Jersey Child Injury Attorney Today
When your children have been seriously injured through the fault of someone else, you need to contact an experienced premises liability lawyer at Garber Law, P.C.. Make an appointment for a free initial consultation and get the representation you deserve. We will help your child get the recovery he or she deserves.
We have evening and weekend appointments available and will also make off-site and hospital visits. Contact us online or call us at 856-219-4628 to reach our office in Camden County, New Jersey, or in Philadelphia.
Garber Law, P.C. Has Achieved Numerous
Multi-Million Dollar Results
Get The Compensation You Deserve!
Settlements and verdicts may vary and are based on the many factors of your case, etc.
(The below information may not apply to your settlement and verdict).
Settlement During Trial for a Leg Amputation
Mr. Garber is amazing! He walked me through my lawsuit every step of the way and answered all of my questions. Not only is he a great lawyer, but he was very caring about my feelings and health throughout the whole process. Thank you, Mr. Garber, for everything you've done for me, especially for winning my case!

Kim C.

Working with the firm was my best decision. They were extremely helpful and knowledgeable and definitely worked hard for their clients. I would highly recommend them.

Linda S.

Mr. Garber is simply the best. Very knowledgeable, honest, and helpful throughout the whole process. He has been practicing law for many years and is a true professional in the courtroom. Joel Wayne Garber will fight hard for what you deserve.

Joseph P.