Woodbury Personal Injury Lawyer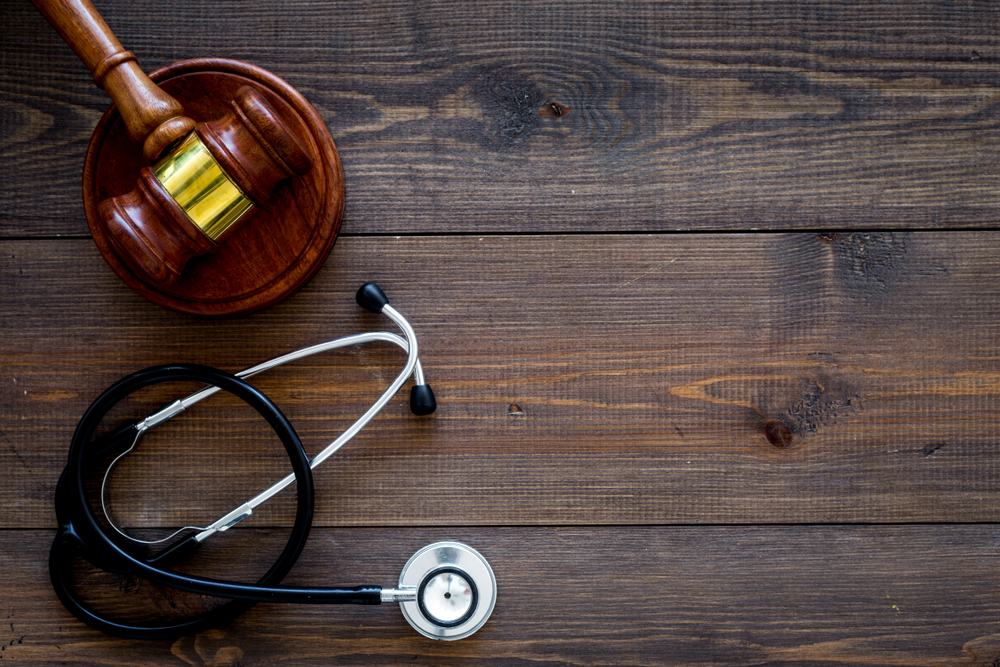 Woodbury NJ Personal Injury Lawyers Get You the Compensation You Deserve for Accident-Related Injuries
Don't let a debilitating personal injury derail your future. Although you might be dealing with intense physical pain and raw emotional suffering in the aftermath of a serious accident, it is important for you to not lose hope. The most important thing right now is for you to focus on your recovery, both physically and emotionally. This can be difficult when you lose the use of part of your body, even if it's just for a short time period. In the worst cases, you might find that it is painful simply to get out of bed in the morning. Worse yet, you might feel financial stress if you are unable to return to work during the physical recovery process. That's why you should speak with a knowledgeable Woodbury personal injury lawyer about your situation. An experienced lawyer can discuss your options and help you explore the possibility of filing a personal injury claim to get compensation for your injuries.
Woodbury NJ Personal Injury Attorneys Help Motor Vehicle Accident Victims Get Financial Compensation for Their Injuries
No matter how safe you are while driving on a New Jersey roadway, you can still be involved in a motor vehicle accident. If you have been involved in a serious car accident, you could be looking at significant medical bills. Whether your accident was a single-vehicle crash, a multi-vehicle collision, a hit-and-run accident in which the driver fled the scene, a DWI accident, a distracted driving accident, or a rear-end collision, you deserve compensation for your injuries. Your best chance to recover from your injuries is to secure monetary compensation so that you can pay for medical bills and rehabilitation and physical therapy, as well as cover personal expenses while you are unable to work. You cannot afford to wait while the insurance company delays payment. Contact an experienced personal injury attorney today so that you can make sure you get fairly compensated for your auto accident injuries.
Personal Injury Attorneys Help Accident Victims Who Have Sustained Catastrophic Injuries in Woodbury, New Jersey
Personal injury claims are meant to help individuals get compensation for injuries caused by another person's negligence. New Jersey law provides specific protections, in the form of civil remedies, against reckless or negligent conduct. Even if the negligent person's actions don't rise to the level of being "criminal," you may be able to file a personal injury claim for damages. The types of injuries that qualify for personal injury claims include permanent injuries that won't fully heal and temporary injuries that require medical treatment to heal. If you have to miss time from work while you physically recover from your injuries, you may be able to seek additional damages for lost wages. Some of the most common types of injuries sustained in accidents, such as auto accidents and slip & falls accidents, include broken bones, damaged nerves, muscle tissue strains, skin lacerations, eye injuries, and back injuries. In the worst cases, a traumatic brain injury or spinal cord injury could result in paralysis or death.
New Jersey Personal Injury Lawyers Help Accident Victims in Gloucester County
Garber Law, P.C. is a results-oriented firm with a proven track record of success in personal injury cases throughout New Jersey. We understand NJ personal injury law because we have more than 30 years of experience in the field. Our legal team includes certified civil trial lawyers, so you can depend on us in the courtroom. Additionally, we work on a contingency basis, which means that there is no fee until we win your personal injury case. Call us today to schedule a free consultation at our NJ office.
Garber Law, P.C. Has Achieved Numerous
Multi-Million Dollar Results
Get The Compensation You Deserve!
Settlements and verdicts may vary and are based on the many factors of your case, etc.
(The below information may not apply to your settlement and verdict).
Settlement During Trial for a Leg Amputation
Mr. Garber is amazing! He walked me through my lawsuit every step of the way and answered all of my questions. Not only is he a great lawyer, but he was very caring about my feelings and health throughout the whole process. Thank you, Mr. Garber, for everything you've done for me, especially for winning my case!

Kim C.

Working with the firm was my best decision. They were extremely helpful and knowledgeable and definitely worked hard for their clients. I would highly recommend them.

Linda S.

Mr. Garber is simply the best. Very knowledgeable, honest, and helpful throughout the whole process. He has been practicing law for many years and is a true professional in the courtroom. Joel Wayne Garber will fight hard for what you deserve.

Joseph P.