Westville Personal Injury Lawyer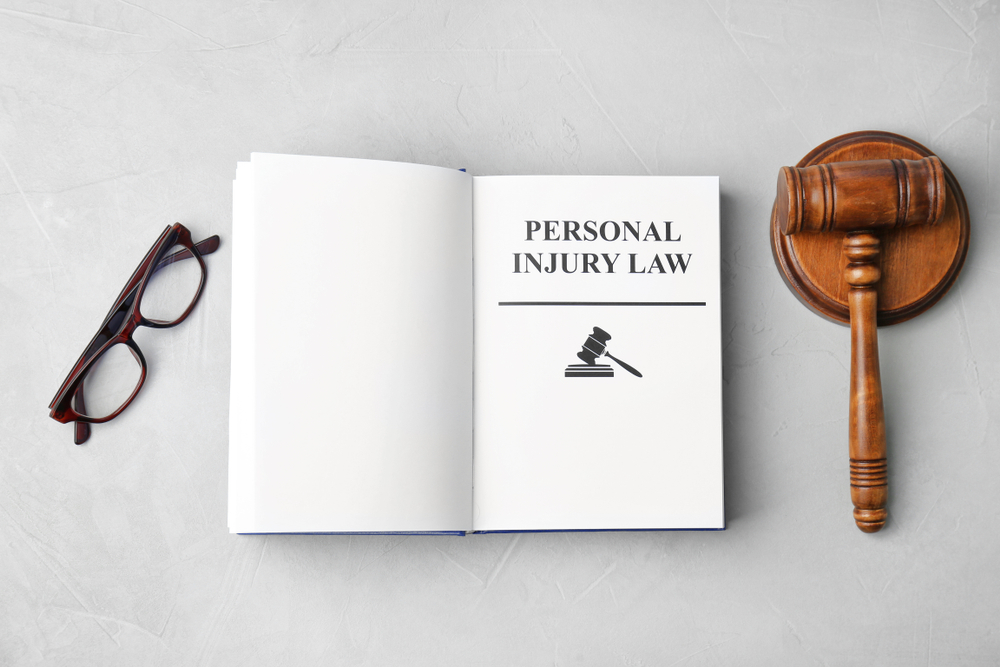 Westville NJ Personal Injury Lawyers Get You Compensation So That You Can Focus on Your Recovery
Sometimes it's necessary to file a personal injury claim in order to get monetary compensation and take care of expensive medical bills. Unfortunately, there are always going to be a few people who think that anyone who's been injured in an accident should try to get better on their own. The reality is that improving your health is going to take time and financial resources. You might need several surgical procedures, repeated visits to doctors, and painstaking rehabilitation. On top of all that, you may have to deal with constant pain and the loss of steady income because you can't return to work in the same capacity as before. As the expenses mount, you may realize that filing a personal injury claim is your best chance of taking care of yourself and improving your health. That's why you should speak with a knowledgeable Westville personal injury lawyer about your options.
Westville NJ Personal Injury Attorneys Help Accident Victims Get Financial Compensation
You never want to take chances when it comes to your health. If you have been injured in an accident caused by someone else's negligence, you may need financial compensation to cover your medical bills. New Jersey law provides a remedy for people, like you, who have been injured as a result of another person's negligent conduct. If someone else, or some company, was at fault for an accident that caused your injuries, you may be able to file a personal injury claim for damages. A successful personal injury claim can help you secure financial compensation for your pain and suffering, medical expenses, future medical treatment, lost wages if you have to miss time from work, lost earning potential if you are never able to return to work in the same capacity as before, and emotional trauma. Monetary compensation might not undo the damage, but it can help you to recover and improve your health, as well as ensure that you get justice.
Personal Injury Attorneys Help Slip & Fall Accident Victims Get Compensation for Their Injuries in Westville, NJ
New Jersey property owners have a legal duty to maintain safe premises and protect visitors against serious injuries. Unfortunately, property owners are often reluctant to spend money, or time, to ensure that visitors are safe. When a business, or private property owner, fails to do what is necessary to protect visitors, slip & fall accidents become more likely. These negligent property owners need to be held accountable so that other innocent people, like you, are not put at risk of injury in the future. NJ law requires property owners, whether it's a retail store, private home, restaurant, or parking lot, to remove unsafe conditions and warn visitors of dangers on the property. If you have been injured in a slip and fall accident on another person's property, you need to contact an experienced personal injury attorney who can help you evaluate your legal options.
Free Consultation with Knowledgeable New Jersey Personal Injury Lawyers
If you have been injured in an accident, Garber Law, P.C. can help you secure the monetary compensation you need to cover your medical bills and lost wages. Our dependable, experienced lawyers have more than 30 years of experience representing personal injury victims in New Jersey. Additionally, there are no upfront fees with us because we work on a contingency basis in personal injury cases. Call us now to schedule a free, no-obligation consultation at our New Jersey office.
Garber Law, P.C. Has Achieved Numerous
Multi-Million Dollar Results
Get The Compensation You Deserve!
Settlements and verdicts may vary and are based on the many factors of your case, etc.
(The below information may not apply to your settlement and verdict).
Settlement During Trial for a Leg Amputation
Mr. Garber is amazing! He walked me through my lawsuit every step of the way and answered all of my questions. Not only is he a great lawyer, but he was very caring about my feelings and health throughout the whole process. Thank you, Mr. Garber, for everything you've done for me, especially for winning my case!

Kim C.

Working with the firm was my best decision. They were extremely helpful and knowledgeable and definitely worked hard for their clients. I would highly recommend them.

Linda S.

Mr. Garber is simply the best. Very knowledgeable, honest, and helpful throughout the whole process. He has been practicing law for many years and is a true professional in the courtroom. Joel Wayne Garber will fight hard for what you deserve.

Joseph P.