Oaklyn Personal Injury Lawyer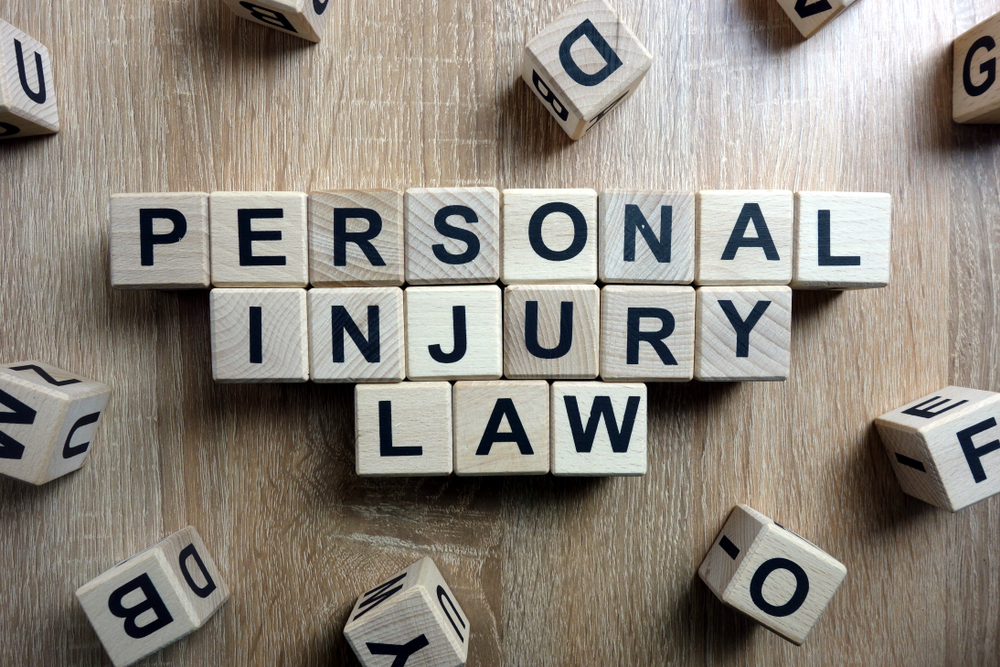 Oaklyn Personal Injury Lawyers Help Accident Victims Get the Compensation They Deserve for Pain & Suffering
A debilitating personal injury can derail your future, but it doesn't have to. You have legal options. That's why it is important for you to maintain hope, even if you are dealing with intense physical pain and emotional suffering after a serious accident. Right now, it is vital that you focus on your recovery and leave the legal decisions to a qualified professional. Your health is what matters most during this difficult time. Unfortunately, staying focused on getting better is tough when you feel the financial stress caused by lost wages while you are unable to work. That's why you need to contact an experienced personal injury lawyer and discuss your best course of action. A knowledgeable Oaklyn personal injury lawyer can help you figure out whether it makes sense to file a personal injury claim so that you can get financial compensation for your accident-related injuries.
Personal Injury Attorneys Help Car Accident Victims Secure Compensation for Catastrophic Injuries in Oaklyn, New Jersey
Even if you do everything right while driving on a New Jersey roadway, you can still be injured in a catastrophic auto accident. Sometimes it is simply not possible for you to avoid a drunk driver or maintain control on a slick roadway during inclement weather. No matter who, or what, caused your motor vehicle accident, you are now facing significant medical expenses and a lengthy period of recovery. The good news is that NJ law allows injured drivers, like you, to sue for damages; however, the law is extremely complicated. As a result, it is imperative that you speak with a knowledgeable personal injury lawyer who can investigate the causes of your car accident and help you navigate the complicated legal system. For example, since New Jersey is a "comparative negligence" state, your attorney can help to prove that you were not more than 50 percent at fault for the accident.
Oaklyn New Jersey Personal Injury Lawyers Fight to Secure Compensation for Slip & Fall Accident Victims
Property owners in the State of New Jersey are legally required to maintain safe premises and protect site visitors against significant injuries. Unfortunately, the sad reality is that many commercial property owners in New Jersey place their own profits ahead of the safety of their visitors. When a business, or commercial property owner, neglects the safety of site visitors and fails to take the steps needed to protect customers, or other site visitors, against serious injuries, the business owner needs to be held legally responsible. Under NJ law, property owners have to make sure that their property is not in disrepair, as well as remove unsafe conditions from the property. The law also requires property owners to warn site visitors of dangers that exist on the premises. If you or a loved one has been injured in a trip and fall accident on someone else's property, whether it was a private home, apartment building, commercial property, mall, restaurant, or parking lot, you should talk to a knowledgeable personal injury attorney at your earliest convenience.
Oaklyn, NJ Personal Injury Attorneys with More Than 30 Years of Experience
If you or a loved one has been injured due to someone else's negligence, you need an experienced and knowledgeable attorney who is prepared to explore all available options when representing you. The skilled attorneys at Garber Law, P.C. have more than 30 years of experience representing personal injury clients throughout New Jersey, including New Jersey, so we know the legal tactics needed to maximize your compensation. Call us now to schedule a free consultation at our New Jersey office.
Garber Law, P.C. Has Achieved Numerous
Multi-Million Dollar Results
Get The Compensation You Deserve!
Settlements and verdicts may vary and are based on the many factors of your case, etc.
(The below information may not apply to your settlement and verdict).
Settlement During Trial for a Leg Amputation
Mr. Garber is amazing! He walked me through my lawsuit every step of the way and answered all of my questions. Not only is he a great lawyer, but he was very caring about my feelings and health throughout the whole process. Thank you, Mr. Garber, for everything you've done for me, especially for winning my case!

Kim C.

Working with the firm was my best decision. They were extremely helpful and knowledgeable and definitely worked hard for their clients. I would highly recommend them.

Linda S.

Mr. Garber is simply the best. Very knowledgeable, honest, and helpful throughout the whole process. He has been practicing law for many years and is a true professional in the courtroom. Joel Wayne Garber will fight hard for what you deserve.

Joseph P.