New Jersey Employment Law Attorney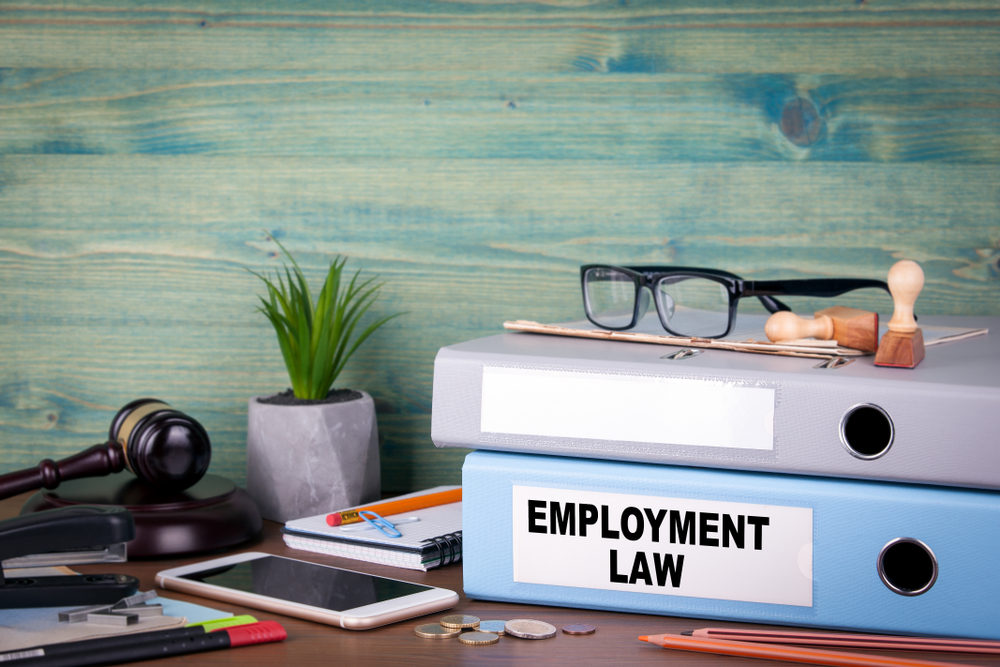 Sexual Harassment in the Workplace Lawyer in Camden County, NJ Provides a Free Initial Case Review for Clients in Voorhees as well as Burlington County, Gloucester County, and Throughout New Jersey and Pennsylvania
Going to work and earning a living are facts of life for residents of New Jersey and Pennsylvania. If you are lucky, you love what you do to earn your paycheck. Regardless of how you feel about your job or your employer, you have a right to fair treatment and a work environment free of discrimination and sexual harassment. If you have been the unfortunate victim of illegal treatment in the workplace, by your employer or co-workers, we invite you to speak to an experienced New Jersey employment law attorney at Garber Law, P.C.
We also have experience helping employees who want to "blow the whistle" on their employers by working with the government to expose fraud.
Garber Law, P.C. Will Handle Your Employer Discrimination Claim
Employers have a duty to treat their employees and prospective employees fairly. They cannot discriminate in hiring or making promotion decisions based on an employee's personal characteristics. They can't fire you for discriminatory reasons, either.
Garber Law, P.C. knows the humiliation and loss that occurs when employees are treated unfairly. We have experience and have achieved considerable success in bringing claims against employers in state and federal courts and before state and federal agencies to hold the employer accountable.
Contact us right away if you have been discriminated against due to:
Race
Age
Ancestry
Disability
Genetic information
Gender
Marital status
National origin
Political views
Pregnancy
Religion
Sexual orientation
Additionally, if you've been treated poorly, including getting terminated or demoted because you took family leave time, this may be considered discrimination.
We Bring Claims For Sexual Harassment
Employers also have a duty to provide a work environment free from discrimination and abuse for all employees. If one or more employees is being made to feel uncomfortable because of the illegal behavior of others or the employer themselves, that is against employment law.
Environments, where employees have faced unwelcome sexual advances, requests for favors, or inappropriate verbal or physical conduct that affects someone's ability to perform their work, may be considered sexual harassment.
State and federal laws apply to men and women and can involve improper conduct by anyone under the control of the company.
This means if you are being forced to endure unwanted sexual behavior or language or other inappropriate actions, your employer can be held responsible – even if the culprit is another employee.
The employer must take appropriate action to stop the unwanted behavior as soon as they are informed.
If you are being forced to hear or witness acts of sexual harassment perpetrated on another individual, you may still have a claim.
Employers are prohibited from retaliating if an employee files a complaint or testifies on behalf of another employee who files a claim. At Garber Law, P.C., we have two priorities: stopping the harassment and getting you compensated to the fullest extent of the law.
We Bring Whistleblower Claims
It stands to reason that business owners and other responsible for running businesses should be operating ethically, obeying laws and dealing fairly with state and local governments and governmental agencies. However, when a company doesn't follow these guidelines, it's often an employee who uncovers the wrongdoing first.
If an employee learns about inappropriate or illegal actions being taken by his or her employee and decides to report them, this is known as a "whistleblower" claim. The employee is said to be blowing the whistle on the wrongdoing. If successful in bringing the claim, the whistleblower may be entitled to a percentage of any award.
Examples Of Whistleblower Claims
The experienced attorneys at Garber Law, P.C. will help you decide which forum (federal or local) is the appropriate and best place to bring the lawsuit. We bring cases for all types of employer government fraud. These are some of the more common types of fraud:
Medical fraud – Medical billing and medical service fraud including Medicare and Medicaid fraud
Tax fraud – Providing false information or trying to deceive the Internal Revenue Service
Financial Fraud – False billing and deceptive billing practices
When You Have A Problem At Work, A New Jersey Employment Law Attorney Will Help
Workplace and employment related issues can be complex. At Garber Law, P.C., we have significant knowledge of employment law in New Jersey and Pennsylvania and have won many cases on behalf of other employees who reported wrongdoing in the workplace.
We invite you to contact us to discuss your situation. We will:
Investigate your claim
Explain the laws that apply
Explain your rights and what damages we believe you can recover
Make sure your claim is brought in the right court
Pursue a fair settlement or take your case to trial
Contact us online or call us at 856-219-4628. Our attorneys more than 60 combined years' experience. We try cases in New Jersey, including Camden County, Mercer County and Burlington County. We also try cases in Pennsylvania, including Bucks County, Montgomery County, Delaware County and Chester County.
Garber Law, P.C. Has Achieved Numerous
Multi-Million Dollar Results
Get The Compensation You Deserve!
Settlements and verdicts may vary and are based on the many factors of your case, etc.
(The below information may not apply to your settlement and verdict).
Settlement During Trial for a Leg Amputation
Mr. Garber is amazing! He walked me through my lawsuit every step of the way and answered all of my questions. Not only is he a great lawyer, but he was very caring about my feelings and health throughout the whole process. Thank you, Mr. Garber, for everything you've done for me, especially for winning my case!

Kim C.

Working with the firm was my best decision. They were extremely helpful and knowledgeable and definitely worked hard for their clients. I would highly recommend them.

Linda S.

Mr. Garber is simply the best. Very knowledgeable, honest, and helpful throughout the whole process. He has been practicing law for many years and is a true professional in the courtroom. Joel Wayne Garber will fight hard for what you deserve.

Joseph P.