New Jersey Elevator Injury Lawyer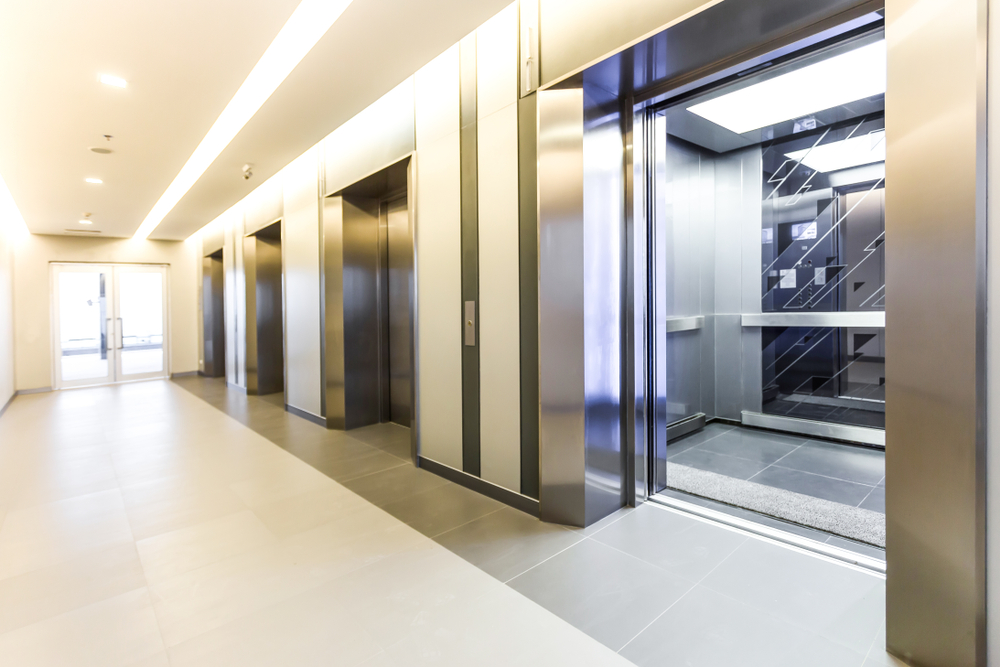 Experienced Escalator Accident Attorney in Camden County, NJ Provides a Free Initial Case Review for Clients in Voorhees as well as Burlington County, Gloucester County, and Throughout New Jersey and Pennsylvania
During an average year, many New Jersey residents and visitors use elevators, escalators and even moving sidewalks, rarely thinking about their potential to do incredible harm to the people who ride them. Riders expect that these devices will work properly and that those whose job it is to maintain them will keep us safe and out of harm's way. Unfortunately, elevators and escalators often malfunction causing serious injuries to their passengers. If you were injured, a knowledgeable New Jersey elevator injury lawyer can help.
At Garber Law, P.C., our firm represents the victims of elevator, escalator and moving sidewalk accidents who have suffered severe injuries as a result of moving equipment malfunction. We will work to hold the property owners and manufacturers accountable for not taking proper steps to ensure that the people using elevators or escalators are safe and secure at all times.
Typical Elevator/ Escalator Injuries
While elevators and escalators make our lives more convenient, using them isn't without risk. Some of the injuries common to elevator and escalator accidents include:
Loss of fingers, toes or limbs
Broken fingers, toes or limbs
Nerve injuries
Head trauma
Disfigurement
In some rare cases, a serious accident can cause a fatal accident. If the wrongful death was the result of a malfunctioning or dangerous machine, we strive to hold the responsible party accountable.
Causes Of Elevator, Escalator And Moving Sidewalk Injuries
Our firm has seen cases of severe elevator, escalator and moving sidewalk injuries occur in office buildings, airports, apartment buildings, shopping malls, schools, hotels, hospitals and other commercial residential buildings. These accidents can be caused by:
Loose escalator steps, which can cause clothing, fingers or toes to become caught and injured
Jammed or malfunctioning elevator doors
Elevators floors that aren't level with the nonelevator floor / mis-leveling
Floor and step hazards on elevators and escalators
Strained elevator cables
Broken elevator brakes
Wet surfaces
Electrical faults
No way to stop the device
Faulty design specification
Unexpected movements
Maintenance Failures
Often, elevator and escalator accidents are caused by faulty equipment that has not been regularly inspected and maintained. Since elevators and escalators, especially in high-volume areas, are frequently used and transport thousands of pounds at a time, this regular maintenance is crucial in preventing elevator and escalator accidents.
How Garber Law, P.C. Can Help
In any case, it is important for you to get the compensation you deserve or the damages resulting from elevator or escalator accident. Garber Law, P.C. was founded in 1986 and has been helping the New Jersey and Pennsylvania victims of personal injury, including elevator and escalator accidents since then.
Get A Free Consultation With A Skilled New Jersey Elevator Injury Lawyer
If you've been hurt because of an accident using an elevator, escalator or moving sidewalk, contact a personal injury lawyer at Garber Law, P.C. today to make an appointment for a free initial consultation. We have evening and weekend appointments available and will also make off-site and hospital visits.
Contact us online or call us at 856-219-4628 to reach our office in Camden County, New Jersey, or in Philadelphia.
Garber Law, P.C. Has Achieved Numerous
Multi-Million Dollar Results
Get The Compensation You Deserve!
Settlements and verdicts may vary and are based on the many factors of your case, etc.
(The below information may not apply to your settlement and verdict).
Settlement During Trial for a Leg Amputation
Mr. Garber is amazing! He walked me through my lawsuit every step of the way and answered all of my questions. Not only is he a great lawyer, but he was very caring about my feelings and health throughout the whole process. Thank you, Mr. Garber, for everything you've done for me, especially for winning my case!

Kim C.

Working with the firm was my best decision. They were extremely helpful and knowledgeable and definitely worked hard for their clients. I would highly recommend them.

Linda S.

Mr. Garber is simply the best. Very knowledgeable, honest, and helpful throughout the whole process. He has been practicing law for many years and is a true professional in the courtroom. Joel Wayne Garber will fight hard for what you deserve.

Joseph P.