New Jersey Whistleblower Attorney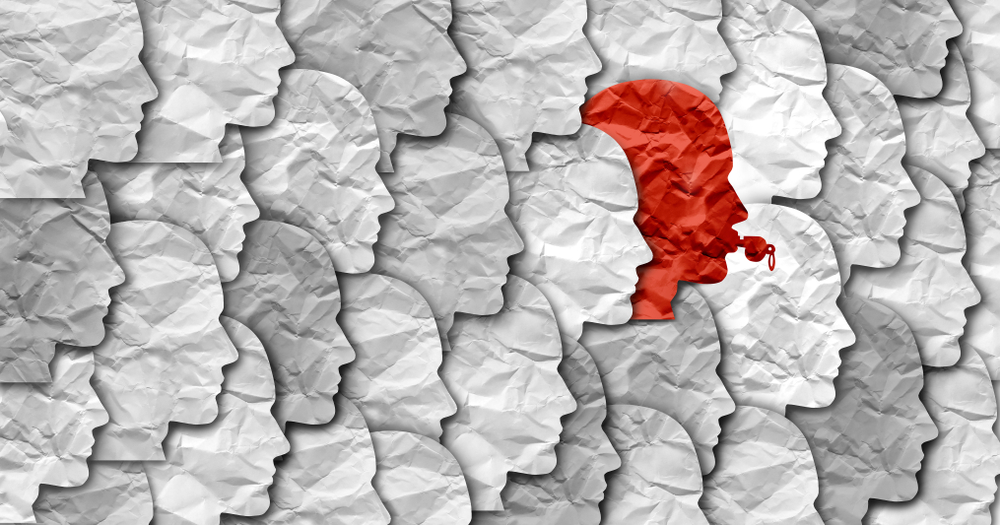 Experienced Qui Tam Lawyer in Camden County, NJ Provides a Free Initial Case Review for Clients in Voorhees as well as Burlington County, Gloucester County, and Throughout New Jersey and Pennsylvania
Sometimes, in the course of normal employment, people become privy to information about fraudulent or illegal activity on the part of their employer. Employees who decide to report these inappropriate activities, which are generally illegal actions against the government, are protected by what's known as the whistleblower law.
More formally called the False Claims Act, this law paves the way for anyone not affiliated with the government to file these claims. If the claims are successful, the whistleblower is entitled to a portion of the funds recovered.
The experienced whistleblower and qui tam attorneys at Garber Law, P.C. have represented clients in Camden County and throughout New Jersey and Pennsylvania since 1986. If you feel you may have something to blow the whistle on and recover a portion of the collected proceeds, call us for a free consultation.
Whistleblower Defined
There are people and businesses who commit fraud or act corruptly in order to take advantage of the federal government and governmental agencies. Whistleblowers are people who report these instances and, if successful, assist in getting the money returned to the government. Subsequently, the offender is punished and the whistleblower is entitled to a share of any recovery. This entitlement is known as "qui tam."
Who Can Be A Whistleblower?
A whistleblower can be anyone who has knowledge of fraudulent or corrupt practices. It is often someone who works for the government agency, but it doesn't have to be a government employee. Whistleblowers include employees, managers, contractors, staff, competitors, workers in other agencies, and anyone with knowledge of the wrong.
Fraud includes fraud in health care, taxes, finances, and other government services. It can take the form of illegal kickbacks, illegal rebates, approving unneeded services, ignoring safety violations, bills for services not provided or over-billing, changing labels, and many other illegal techniques.
How The Whistleblower Claims Process Works
Whistleblowing is covered by the U.S. False Claims Act, or local laws in New Jersey and Pennsylvania. These laws outline the guidelines for "blowing the whistle" on any individual or business that defrauds the government.
At the federal level: The whistleblower first discloses the information he/she has to the Department of Justice (DOJ). The DOJ then decides whether or not to pursue the claim or leave it to the whistleblower to pursue the claim on his or her own. If the DOJ pursues the claim, the whistleblower may be entitled to up to 25 percent of the funds recovered. If the whistleblower has to pursue the claim on his or her own, they may get up to 30 percent of the funds recovered.
New Jersey False Claims Act: This law has many similarities to the federal law. The main difference is that the focus is on New Jersey governmental agencies and federal wrongs that occur in New Jersey, such as Medicaid fraud.
Philadelphia False Claims Act: Philadelphia has its own false claim act for Philadelphia wrongs.
Either way, whistleblower cases are complex and require the advice and representation of a reputable, experienced employment law attorney from Garber Law, P.C..
Contact A New Jersey Whistleblower Attorney At Garber Law, P.C. Today
If you suspect fraud or illegal conduct involving a local, state or federal governmental agency, you may be entitled to compensation. You will also need to contact the experienced whistleblower lawyers at Garber Law, P.C.. We can help guide you through your claim and make sure you receive the compensation you deserve.
We invite you to contact us today to discuss your case for free during a confidential initial consultation. We offer evening and weekend appointments available and will also make off-site and hospital visits. Call us at 856-219-4628, or fill out our online form.
Garber Law, P.C. Has Achieved Numerous
Multi-Million Dollar Results
Get The Compensation You Deserve!
Settlements and verdicts may vary and are based on the many factors of your case, etc.
(The below information may not apply to your settlement and verdict).
Settlement During Trial for a Leg Amputation
Mr. Garber is amazing! He walked me through my lawsuit every step of the way and answered all of my questions. Not only is he a great lawyer, but he was very caring about my feelings and health throughout the whole process. Thank you, Mr. Garber, for everything you've done for me, especially for winning my case!

Kim C.

Working with the firm was my best decision. They were extremely helpful and knowledgeable and definitely worked hard for their clients. I would highly recommend them.

Linda S.

Mr. Garber is simply the best. Very knowledgeable, honest, and helpful throughout the whole process. He has been practicing law for many years and is a true professional in the courtroom. Joel Wayne Garber will fight hard for what you deserve.

Joseph P.