Winslow Township Personal Injury Lawyer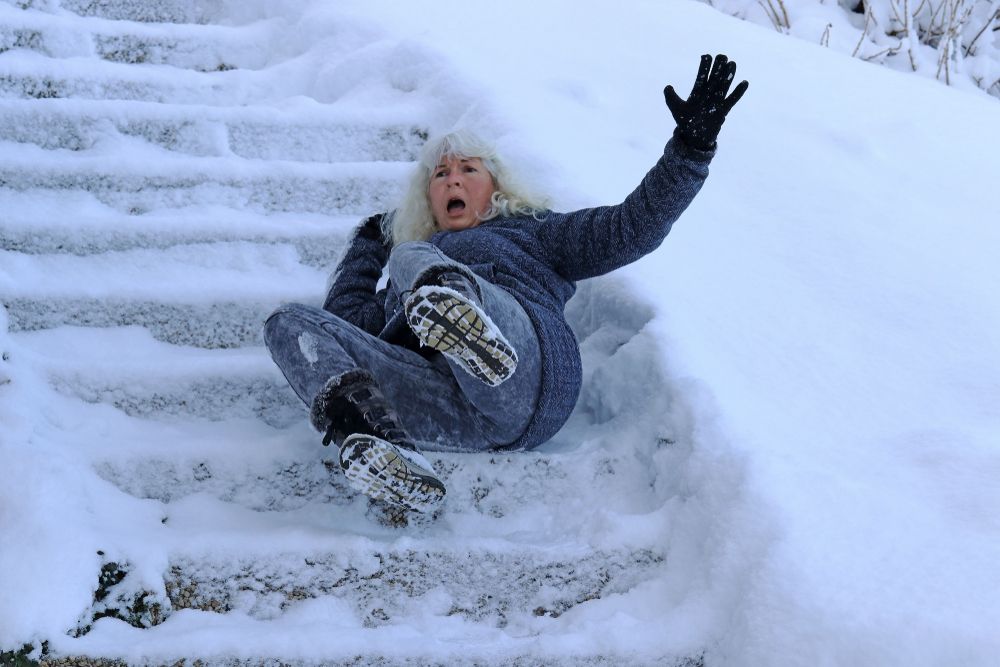 Winslow Township NJ Personal Injury Lawyers Get You the Compensation You Deserve for Accident-Related Pain and Suffering
When you are involved in an accident, whether it's a motor vehicle accident or some other type of accident, the results can often include a personal injury that causes intense physical pain and significant emotional struggles. In the worst cases, you might lose the use of a body part – sometimes this loss is just temporary, but other times the loss can be permanent and cause difficulties for the rest of your life. Depending upon the extent of your injuries, you might be forced to endure constant physical pain as well as emotional distress. You might even find it difficult to perform routine daily tasks, such as driving your car to work or getting out of bed in the morning. In fact, you might not be able to go to work at all if you are injuries are particularly severe. This could place a serious financial burden on you and your family. It is imperative that you speak with an experienced Winslow Township personal injury lawyer about your case as soon as possible.
Winslow Township, NJ Personal Injury Attorneys Hold Negligent Property Owners Accountable for Injuries Sustained in Trip and Fall Accidents
When you walk onto another person's property, you expect that the property owner, or site manager, will have done what is needed to keep you safe from a slip & fall injury. Under New Jersey law, site visitors who suffer injuries on someone else's property have a legal right to pursue damages. The law in New Jersey provides site visitors with a legal remedy because property owners who act negligently expose individuals, like you, to serious injury. NJ property owners have a legal obligation to inspect their premises for potential safety hazards, as well as remove unsafe conditions from the property. If the site operator chooses not to remove the unsafe condition, they must warn visitors of the unsafe condition. When a property owner shirks their responsibility and fails to take measures to protect visitors against trip and fall accidents, the result can be a catastrophic injury. If you've been injured in a slip and fall accident on someone else's property, whether it's a mall, private home, apartment building, or parking lot, you may be able to file a personal injury claim against the homeowner, business owner, landlord, location manager, security subcontractor, or government agency. You should contact an experienced premises liability lawyer today so that you can determine your best options for securing the compensation you deserve.
Personal Injury Attorneys Hold Negligent Dog Owners Responsible for Dog Attack Injuries in Winslow Township, NJ
No one should ever have to worry about being attacked by an out-of-control dog in their own neighborhood, or in any other place in New Jersey. A dog attack can cause catastrophic injuries and lead to a lifetime of physical pain. Not only do dog attacks often result in significant physical injuries; an out-of-control dog can also cause emotional damage as a result of permanent scarring, which may necessitate multiple surgeries that might not even be effective at restoring your physical condition due to permanent scarring and disfigurement. When an irresponsible dog owner acts fails to prevent their dog from attacking innocent people, like you, it is crucial that the owner is held accountable for their failures because it is the only way they will learn to not put other people at risk of dog attacks in the future. Unfortunately, not enough people have learned this valuable lesson. The Centers for Disease Control and Prevention (CDC) estimates that there are more than 4.5 million dog bite injuries in the U.S. annually. The most severe dog attack injuries include broken bones, nerve and tissue damage, skin lacerations, puncture wounds, eye injuries, and wrongful death. Under New Jersey law, dog attack victims have a civil remedy for pursuing damages to cover the costs of medical bills, rehabilitation, and pain and suffering stemming from a dog attack. Moreover, the law imposes something known as "strict liability" on negligent dog owners, which means that the dog owner may be held liable even if the dog doesn't have a history of attacks or viciousness. Contact an experienced personal injury attorney today to discuss your best course of action or pursue compensation.
New Jersey Personal Injury Attorneys with More Than 30 Years of Experience
If you've been injured as a result of another person's negligence, you need an attorney who will do what is needed to win your case and help you get the compensation you deserve. The skilled attorneys at Garber Law, P.C. have more than 30 years of experience representing clients in New Jersey personal injury cases, so we have developed advanced legal strategies that we utilize to win in the courtroom. Call us anytime, day or night, to schedule a free consultation at our NJ office.
Garber Law, P.C. Has Achieved Numerous
Multi-Million Dollar Results
Get The Compensation You Deserve!
Settlements and verdicts may vary and are based on the many factors of your case, etc.
(The below information may not apply to your settlement and verdict).
Settlement During Trial for a Leg Amputation
Mr. Garber is amazing! He walked me through my lawsuit every step of the way and answered all of my questions. Not only is he a great lawyer, but he was very caring about my feelings and health throughout the whole process. Thank you, Mr. Garber, for everything you've done for me, especially for winning my case!

Kim C.

Working with the firm was my best decision. They were extremely helpful and knowledgeable and definitely worked hard for their clients. I would highly recommend them.

Linda S.

Mr. Garber is simply the best. Very knowledgeable, honest, and helpful throughout the whole process. He has been practicing law for many years and is a true professional in the courtroom. Joel Wayne Garber will fight hard for what you deserve.

Joseph P.