New Jersey Police Brutality Injury Lawyer
Experienced Excessive Force Injury Attorney in Camden County, NJ Provides A Free Initial Case Review For Victims of Police Violence in Voorhees as well as Burlington County, Gloucester County, and Throughout New Jersey and Pennsylvania
New Jersey and Pennsylvania citizens trust their local, state, and federal police to protect their citizens. Most police serve their communities with the utmost respect and with the proper concern between making sure criminals are properly apprehended and that all laws are honored. Police do have broad discretion when it comes to carrying out their obligations. But sometimes police cross the line. When this happens you can turn to a skilled New Jersey police brutality injury lawyer for help.
Sometimes they use force when it's unwarranted or arrest people without proper grounds. Most people know this misconduct as police misconduct or even police brutality. Lawyers focus on whether the police violated the citizen's constitutional rights. Constitutional rights include the right to peaceably assemble, the right that searches and seizures be reasonable and that warrants are supported by probable cause. Force cannot be excessive or unreasonable.
How Can an Experienced New Jersey Police Brutality Injury Lawyer at Garber Law, P.C. Help You?
At Garber Law, P.C., our lawyers have direct experience in working with the police and in prosecuting the police in Camden County and throughout New Jersey and Pennsylvania. We know which police conduct is permissible and which isn't. We know the difference between intimidation and improper force. We know when arrests are false. We have experience with proper police training. And have obtained successful results. Mostly, we know that civil rights cases against police officers are an uphill battle that often comes down to a person's credibility.
At Garber Law, P.C., we investigate, prepare and understand the law. We will aggressively argue on your behalf. Each client's case is different. Our attorneys will give your case the individual attention it deserves. We will bring your case to the proper court (federal or state) at the right time. We will anticipate the police officer's defenses and aggressively fight to prove your claim.
Examples Of Police Misconduct Claims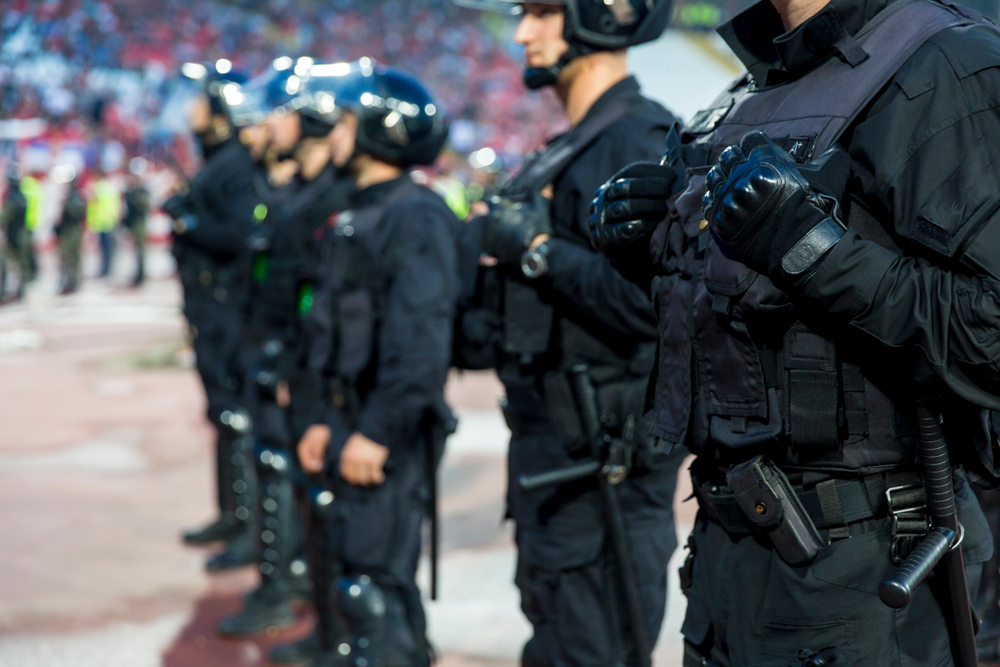 False arrest
False imprisonment
Illegal searches
Planting evidence
Corruption
Ethnic and racial profiling
Excessive force
Federal And State Law
The Civil Rights Act was enacted in 1871. It can be found in Title 42, Section 1983 of the U.S. Code. Willful violations of the U.S. Constitution or federal laws by officers acting on behalf of the state or federal government are usually addressed here. New Jersey and Pennsylvania have their own agencies for processing civil rights claims.
Possible Compensation
Civil rights actions are brought against police officers who violate your rights for many reasons. One reason is to stop the officer from continuing their wrongful efforts. Another reason is to make the victim whole—to put the victim in the same legal and physical position as he/she was before the wrong. In these lawsuits, the damages include payment for medical bills, punitive damages, and attorney fees.
Contact an Experienced New Jersey Police Brutality Injury Lawyer Today
Garber Law, P.C. takes pride in thinking outside of the box. When you have been physically injured, your legal rights have been jeopardized or you just suspect the police crossed the line, contact the criminal defense lawyers at Garber Law, P.C. today online or by phone at 856-219-4628.
From our office in Voorhees, we try cases in all of New Jersey, including Camden County, Gloucester County, and Burlington County. We also try cases in Pennsylvania from our office in Philadelphia, including Bucks County, Montgomery County, Delaware County, and Chester County.
Garber Law, P.C. Has Achieved Numerous
Multi-Million Dollar Results
Get The Compensation You Deserve!
Settlements and verdicts may vary and are based on the many factors of your case, etc.
(The below information may not apply to your settlement and verdict).
Settlement During Trial for a Leg Amputation
Mr. Garber is amazing! He walked me through my lawsuit every step of the way and answered all of my questions. Not only is he a great lawyer, but he was very caring about my feelings and health throughout the whole process. Thank you, Mr. Garber, for everything you've done for me, especially for winning my case!

Kim C.

Working with the firm was my best decision. They were extremely helpful and knowledgeable and definitely worked hard for their clients. I would highly recommend them.

Linda S.

Mr. Garber is simply the best. Very knowledgeable, honest, and helpful throughout the whole process. He has been practicing law for many years and is a true professional in the courtroom. Joel Wayne Garber will fight hard for what you deserve.

Joseph P.