Swedesboro Personal Injury Lawyer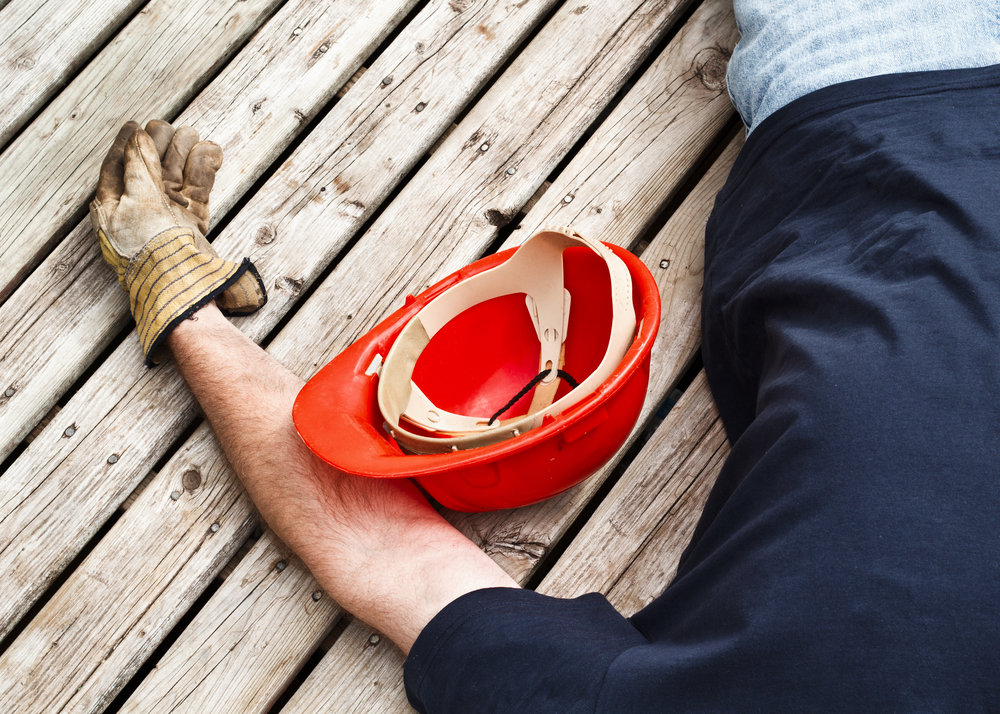 Swedesboro Personal Injury Attorneys Get You Compensation for Accident-Related Pain and Suffering
If you've been injured as a result of someone else's negligence, it can be difficult to negotiate the physical and emotional toll that this situation is taking on you. You may be suffering from both intense pain and emotional difficulties as you struggle to find ways to cover growing medical expenses. In the worst cases, your injuries could necessitate numerous surgeries and costly doctor's visits, as well as a rehabilitation and physical therapy process that can drag on for years. In the meantime, you may find it hard to pay all the costs because you can't return to work in the same capacity as before the accident. The end result could be a difficult recovery process and significant emotional stress that affects your personal relationships and your quality of life. The best way to deal with these difficulties is to speak with a knowledgeable Swedesboro personal injury lawyer about your legal options.
Swedesboro NJ Personal Injury Lawyers Secure Financial Compensation for Slip and Fall Accident Victims
When you visit someone else's property, you expect them to have already taken steps to protect you against slipping and injuring yourself on the premises. As set forth by NJ law, vulnerable site visitors have a reasonable expectation that property owners will warn them of any dangers on the property. Additionally, the law requires property owners to inspect the premises and remove unsafe conditions. When a property owner acts negligently and fails to protect visitors against trip & fall accidents, the result can be a catastrophic injury that leads to a lifetime of pain and expensive medical bills. If you or a loved one has suffered a slip & fall accident on someone else's property, whether it was at a private residence, mall, retail store, restaurant, or parking lot, you may have the right to file a personal injury claim against the homeowner, store owner, landlord, location manager, or security subcontractor. A knowledgeable premises liability attorney can look over the evidence in your case and help you determine your best course of action.
Personal Injury Attorneys Fight to Get Maximum Compensation for Injured Construction Workers in Swedesboro
Although construction work is dangerous, that doesn't mean that construction workers should have to suffer significant injuries. That's why New Jersey law provides construction workers with several remedies in the event of a work-related injury. In addition to a workers' comp claim, injured construction workers can potentially file a personal injury claim against negligent third parties such as a site contractor or the manufacturer of equipment used at the construction site. Even if you are able to file a workers' compensation claim, you may need to file a personal injury claim in order to get compensation for pain and suffering because workers' comp only covers specific expenses like medical bills, lost wages, and permanent and temporary disability. If you simply happened to be walking by a construction site and were injured by falling debris or tools, you may have the legal right to file a personal injury claim for damages. Regardless of how you were injured at a construction site, you should speak with an experienced personal injury attorney about your options because the legal claims involved in a construction accident case are extremely complicated and involve different legal processes. Additionally, a knowledgeable attorney can help you file documents in a timely fashion and ensure that you don't miss any important legal deadlines.
New Jersey Personal Injury Lawyers Proudly Serving Residents of Gloucester County, NJ
Garber Law, P.C. is a client-oriented firm with skilled lawyers who know their way around a courtroom. We always take a hands-on approach when it comes to helping our clients because we are dedicated to providing the best possible representation. Additionally, our lawyers have more than 30 years of experience representing clients in personal injury cases throughout New Jersey. We offer a free initial consultation, as well as 24-hour phone service.
Garber Law, P.C. Has Achieved Numerous
Multi-Million Dollar Results
Get The Compensation You Deserve!
Settlements and verdicts may vary and are based on the many factors of your case, etc.
(The below information may not apply to your settlement and verdict).
Settlement During Trial for a Leg Amputation
Mr. Garber is amazing! He walked me through my lawsuit every step of the way and answered all of my questions. Not only is he a great lawyer, but he was very caring about my feelings and health throughout the whole process. Thank you, Mr. Garber, for everything you've done for me, especially for winning my case!

Kim C.

Working with the firm was my best decision. They were extremely helpful and knowledgeable and definitely worked hard for their clients. I would highly recommend them.

Linda S.

Mr. Garber is simply the best. Very knowledgeable, honest, and helpful throughout the whole process. He has been practicing law for many years and is a true professional in the courtroom. Joel Wayne Garber will fight hard for what you deserve.

Joseph P.