Mount Ephraim Personal Injury Lawyer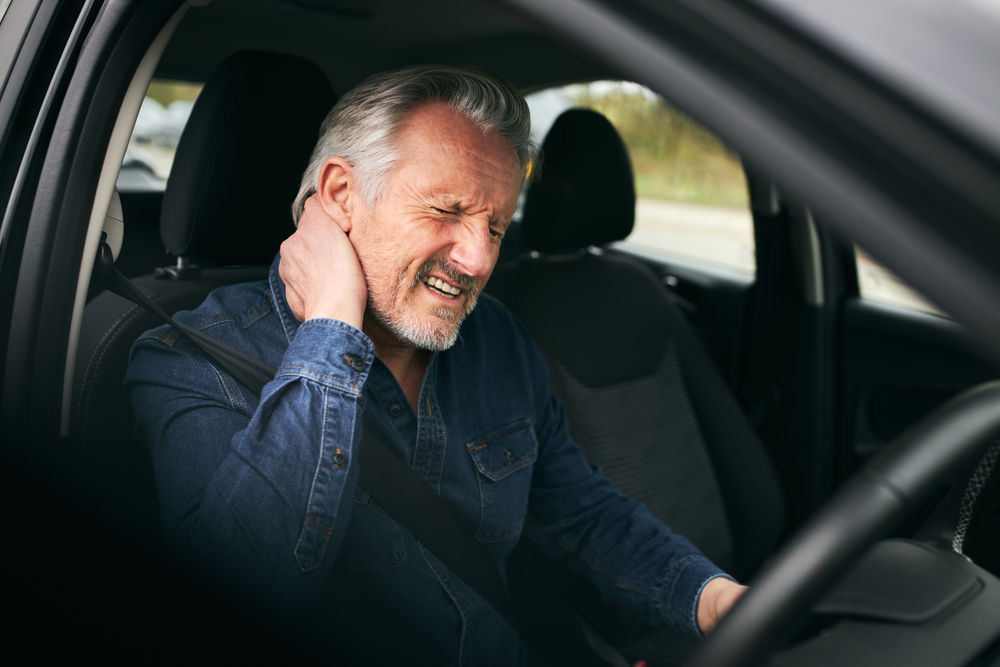 Mount Ephraim New Jersey Personal Injury Attorneys Help Accident Victims File Personal Injury Claims for Compensation
A personal injury, whether it stems from a car accident or some other type of accident, can be devastating on both a physical and financial level. Beyond that, you could find it hard to live with the knowledge that the wrongdoer is evading justice at the same time as you are unable to get compensation for your injuries. Getting justice, or compensation, can be extremely difficult because a personal injury claim often involves several different legal issues, including employment and insurance issues. Beyond that, if you suffered your injuries in a motor vehicle accident, you might struggle to secure fair compensation because New Jersey has some of the most restrictive laws in the entire country when it comes to the denial of auto insurance coverage. Your best chance of getting the monetary compensation you deserve is to speak with a skilled and knowledgeable Mount Ephraim personal injury lawyer about your case.
Mount Ephraim, NJ Personal Injury Lawyers Help Accident Victims Secure Compensation for Accident-Related Injuries
If you or a loved one has sustained serious injuries in an accident caused by another person, the best thing you can do right now is focus on getting better. Securing monetary compensation can help you during the recovery process by making sure that you have access to the money you need to cover mounting medical bills. Moreover, monetary compensation can be used to offset your lost wages if you are forced to miss time from work because of your accident-related injuries. New Jersey law protects people, like you, who have sustained injuries in an auto accident or any other kind of accident. Regardless of the precise circumstances of your accident and the extent of your injuries, you should contact an experienced personal injury lawyer and discuss your legal options, which might include pursuing damages for pain and suffering, medical bills, future medical bills, lost wages, lost earning potential, and emotional trauma.
Personal Injury Attorneys Fight to Get Monetary Compensation for Auto Accident Victims in Mount Ephraim, NJ
If you have been involved in a motor vehicle accident, whether it was a single-vehicle crash, a multiple-vehicle crash, a hit-and-run accident, a drunk driving collision, a distracted driving accident, or a rear-end collision, you need to make sure that you get the financial compensation you deserve so that you can focus on your recovery and get better. In the event that your accident was caused by manufacturing or product defects, you may need to file a claim against the manufacturer. Regardless of who was at fault for your crash, you should make sure to speak with a knowledgeable NJ auto accident attorney. Many times, the insurance company will be more willing to work out a favorable settlement with an attorney because they know that a client with an attorney on their side means business and is not afraid to take the fight to the courtroom. Contact a skilled car accident lawyer today to discuss your case and explore your legal options.
Schedule a Free Consultation with Knowledgeable New Jersey Personal Injury Attorneys
When you hire Garber Law, P.C., you won't be passed off to an inexperienced associate or new attorney. Our skilled attorneys have more than 30 years of experience representing New Jersey clients in personal injury cases, including slip and fall accidents, motor vehicle accidents, dog bites, construction accidents, and nursing home abuse. We also offer a free consultation and work on a contingency basis, so you should contact us today.
Garber Law, P.C. Has Achieved Numerous
Multi-Million Dollar Results
Get The Compensation You Deserve!
Settlements and verdicts may vary and are based on the many factors of your case, etc.
(The below information may not apply to your settlement and verdict).
Settlement During Trial for a Leg Amputation
Mr. Garber is amazing! He walked me through my lawsuit every step of the way and answered all of my questions. Not only is he a great lawyer, but he was very caring about my feelings and health throughout the whole process. Thank you, Mr. Garber, for everything you've done for me, especially for winning my case!

Kim C.

Working with the firm was my best decision. They were extremely helpful and knowledgeable and definitely worked hard for their clients. I would highly recommend them.

Linda S.

Mr. Garber is simply the best. Very knowledgeable, honest, and helpful throughout the whole process. He has been practicing law for many years and is a true professional in the courtroom. Joel Wayne Garber will fight hard for what you deserve.

Joseph P.