New Jersey Discrimination Lawyer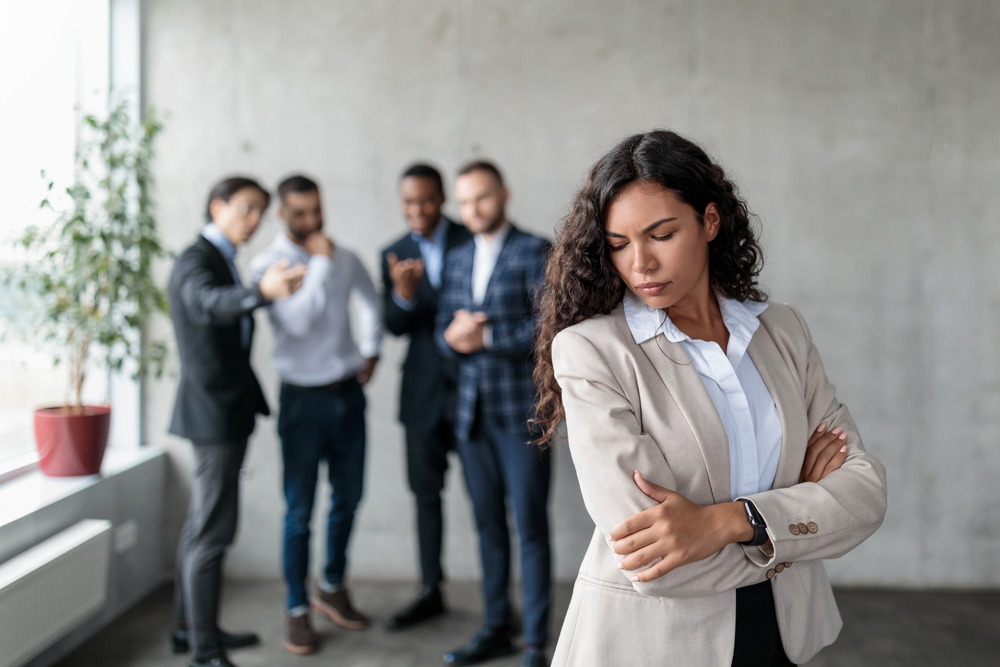 Age, Race, and Gender Attorney in Camden County, NJ Provides a Free Initial Case Review for Clients in Voorhees as well as Burlington County, Gloucester County, and Throughout New Jersey and Pennsylvania
Since 1986, a Garber Law, P.C. New Jersey discrimination lawyer has been representing hard workers in Camden County and throughout New Jersey and Pennsylvania who believe they have been the victims of unfair labor practices in the workplace. Employers (private and public) are not allowed to discriminate against employees because of:
Race
Age
Gender
Ancestry
Religion
Marital status
Disability (including HIV and AIDS)
National origin
Political views
Genetic information – such as refusal to take a genetic test
Veteran status
Sexual orientation
Pregnancy
Taking family leave
You May Be Entitled To Damages
In discrimination cases, the main aim is to get your job back. Claimants may also demand financial damages. The goal is to make sure the employee is treated as if they never lost their job in the first place. In short, they should be treated financially as if the discrimination had not occurred. They may also be entitled to damages for pain and humiliation, attorney's fees and punitive damages.
Where Are Employment Discrimination Cases Handled?
Discrimination cases can be brought before the EEOC (Equal Employment Opportunity Council), which is a federal agency, or in state agencies such as the Pennsylvania Human Relations Commission, or the New Jersey Division on Civil Rights. Claimants can also bring claims in the courts of New Jersey and in Pennsylvania. Some of the factors that may determine where claims are brought are:
Type of discriminatory conduct
The size of the employer
If jury trials are permitted
The type of damages allowed
Garber Law, P.C. Can Help You Get Your Job Back
We have experience trying employment claims in Camden County, New Jersey, and Pennsylvania as well as before federal agencies. We invite you to call us for a free, no obligation consultation at which time we can get a better understanding of your case.
We can help explain the laws that apply to your case.
We can investigate your claim to determine the best way to prove your claim.
We can explain your rights and what damages you can seek.
The time limits that apply including when you must file your claim.
Contact A New Jersey Discrimination Lawyer Today
If you think you or someone you know has been the subject of any kind of discrimination in New Jersey or Pennsylvania, you may be entitled to compensation and to get your job back. Employment laws are complex; don't go it alone. Contact an experienced employment lawyer at Garber Law, P.C. by contacting us online or calling at 856-219-4628.
Garber Law, P.C. Has Achieved Numerous
Multi-Million Dollar Results
Get The Compensation You Deserve!
Settlements and verdicts may vary and are based on the many factors of your case, etc.
(The below information may not apply to your settlement and verdict).
Settlement During Trial for a Leg Amputation
Mr. Garber is amazing! He walked me through my lawsuit every step of the way and answered all of my questions. Not only is he a great lawyer, but he was very caring about my feelings and health throughout the whole process. Thank you, Mr. Garber, for everything you've done for me, especially for winning my case!

Kim C.

Working with the firm was my best decision. They were extremely helpful and knowledgeable and definitely worked hard for their clients. I would highly recommend them.

Linda S.

Mr. Garber is simply the best. Very knowledgeable, honest, and helpful throughout the whole process. He has been practicing law for many years and is a true professional in the courtroom. Joel Wayne Garber will fight hard for what you deserve.

Joseph P.