Pine Valley Personal Injury Lawyer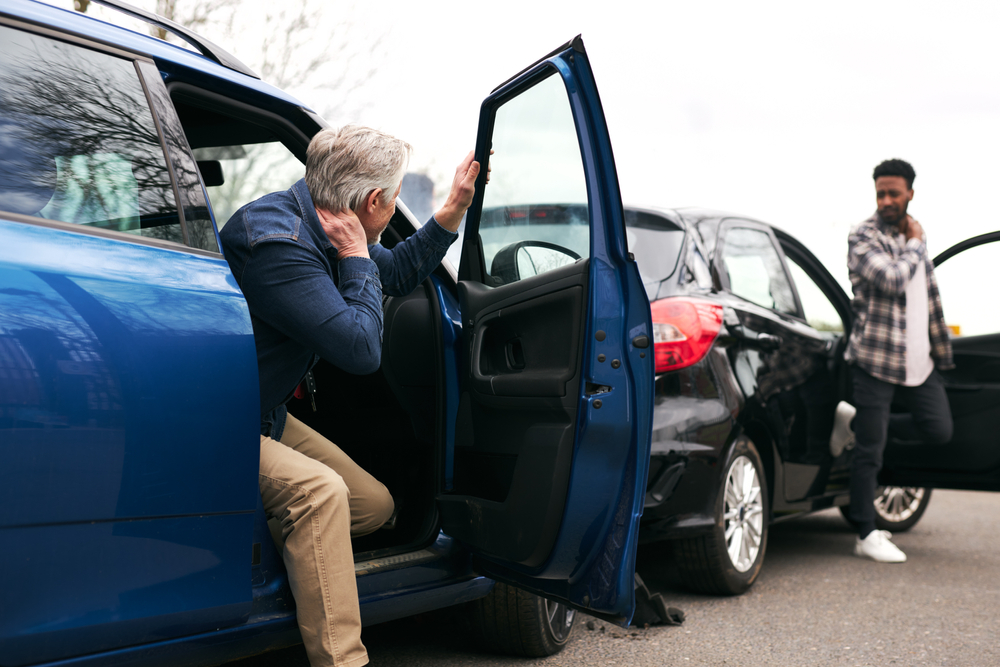 Pine Valley NJ Personal Injury Attorneys Fight to Get Compensation for Accident-Related Pain and Suffering
A serious personal injury can cause intense physical pain and lead to emotional struggles that last for a very long time. Additionally, if you have suffered the loss of the use of part of your body, the consequences of the accident can be magnified. Moreover, the physical repercussions of your accident could also cause emotional suffering. You might start to long for the life you had before the accident, but it will be a distant memory. Even trying to complete routine daily tasks could become increasingly difficult if you are unable to exercise control over all parts of your body. In the worst cases, you might be unable to return to work for an extended period of time while you recover from your injuries. As a result, the bills could quickly pile up. The best chance of getting better in the aftermath of a serious accident is often to speak with a Pine Valley personal injury lawyer who can help you explore your legal options.
Pine Valley, New Jersey Personal Injury Lawyers Help You Get Financial Compensation for Motor Vehicle Accident Injuries
Sometimes it simply doesn't matter how safe you are while driving on a New Jersey roadway. Even if you exercise the utmost care while operating your motor vehicle, you can still be involved in a car accident through no fault of your own. It's possible that a distracted driver crashed into you, or maybe the road, or highway, was in poor condition due to inclement weather conditions. Regardless of who, or what, was responsible for your auto accident, you are now looking at potentially significant expenses and a long recovery time for your injuries. The good news is that New Jersey law provides you with the legal right to pursue damages for injuries, and property damage, sustained in a motor vehicle accident. An experienced personal injury lawyer can investigate your accident, explain the most complicated legal and insurance issues, and help you negotiate with the insurance company. Keep in mind that New Jersey is a "comparative negligence" state. This means that you are able to recover damages even if you were partly responsible for the accident. However, if you were more than 50 percent at fault for the car crash, NJ law prevents you from collecting any damages stemming from the accident. A skilled and knowledgeable attorney can determine your liability and explain the implications of comparative negligence law in your auto accident case.
Pine Valley NJ Personal Injury Attorneys Fight to Get Financial Compensation for Accident Victims
You should not feel compelled to take chances when it comes to your physical health. If you have suffered injuries in an accident, whether it's a car accident or some other type of accident, caused by someone else's negligence, you may be in need of financial compensation to pay your medical bills and cover your lost wages. New Jersey law gives a remedy to people, like you, who have sustained injuries caused by another person's negligent conduct. If someone else, or some company, was responsible for the accident that resulted in your injuries, you may have the option to file a personal injury claim for damages and compensation. A successful personal injury claim might be your best chance of securing financial compensation for pain and suffering, medical expenses, future medical treatment, lost wages for time off from work, and lost earning potential if you can't ever work in the same capacity as before, and emotional trauma. Monetary compensation might not make you completely whole again, but it can go a long way toward helping you recover from your injuries.
Speak with an Experienced New Jersey Personal Injury Attorney Today
The attorneys at Garber Law, P.C. have more than 30 years of experience fighting for the rights of personal injury victims throughout New Jersey, including New Jersey. During that time, we have secured large verdicts and negotiated extremely favorable settlements for victims of slip & fall accidents, car accidents, motorcycle accidents, nursing home abuse, medical malpractice, and construction accidents. Additionally, we are a local firm with attorneys who are familiar with local court personnel and who know how to navigate the complex legal system to help you maximize compensation for your injuries. Call us today to schedule a free consultation at our NJ office.
Garber Law, P.C. Has Achieved Numerous
Multi-Million Dollar Results
Get The Compensation You Deserve!
Settlements and verdicts may vary and are based on the many factors of your case, etc.
(The below information may not apply to your settlement and verdict).
Settlement During Trial for a Leg Amputation
Mr. Garber is amazing! He walked me through my lawsuit every step of the way and answered all of my questions. Not only is he a great lawyer, but he was very caring about my feelings and health throughout the whole process. Thank you, Mr. Garber, for everything you've done for me, especially for winning my case!

Kim C.

Working with the firm was my best decision. They were extremely helpful and knowledgeable and definitely worked hard for their clients. I would highly recommend them.

Linda S.

Mr. Garber is simply the best. Very knowledgeable, honest, and helpful throughout the whole process. He has been practicing law for many years and is a true professional in the courtroom. Joel Wayne Garber will fight hard for what you deserve.

Joseph P.