New Jersey Drug Crime Attorney
Experienced Drug Charges Lawyer in Camden County, NJ Provides a Free Initial Case Review for Clients in Voorhees as well as Burlington County, Gloucester County, and Throughout New Jersey and Pennsylvania
Garber Law, P.C. has been practicing criminal defense law in Camden County and throughout New Jersey and Pennsylvania for over 28 years. If you have been charged with a crime, including a drug crime, you will have an immediate concern about spending time in jail, about what you should say and not say (you should be silent), your reputation, your job and your family. An experienced New Jersey drug crime attorney can address those immediate concerns.
Our attorneys have experience handling a wide variety of criminal cases. If you or someone you know has been charged with a drug crime, time is of the essence. You should contact a criminal defense lawyer as soon as possible. Your lawyer can explain your rights including your right to remain silent. In some cases, a drug defense lawyer can help stop charges from being filed at the start.
What Is A Drug Crime?
Drugs are defined explicitly by federal and state statutes. In addition to the actual drugs, the laws look to the devices and tools needed to make the drugs, the implements needed to sell the drugs and the paraphernalia needed to use the drugs.
Penalties. There are severe penalties for drug convictions including incarceration, fines and penalties.
How crimes are graded? The use of more powerful drugs carries harsher penalties. The use of force or weapons can make jail time even longer. The quantity involved is also a factor.
Defenses available. Each type of drug crime and each case has its own set of defenses. In many drug cases an experienced criminal defense lawyer, such as myself, will seek to challenge the basis for the arrest and whether the seizure of the drugs and any drug paraphernalia was Constitutional.
Types Of Drug Cases We Handle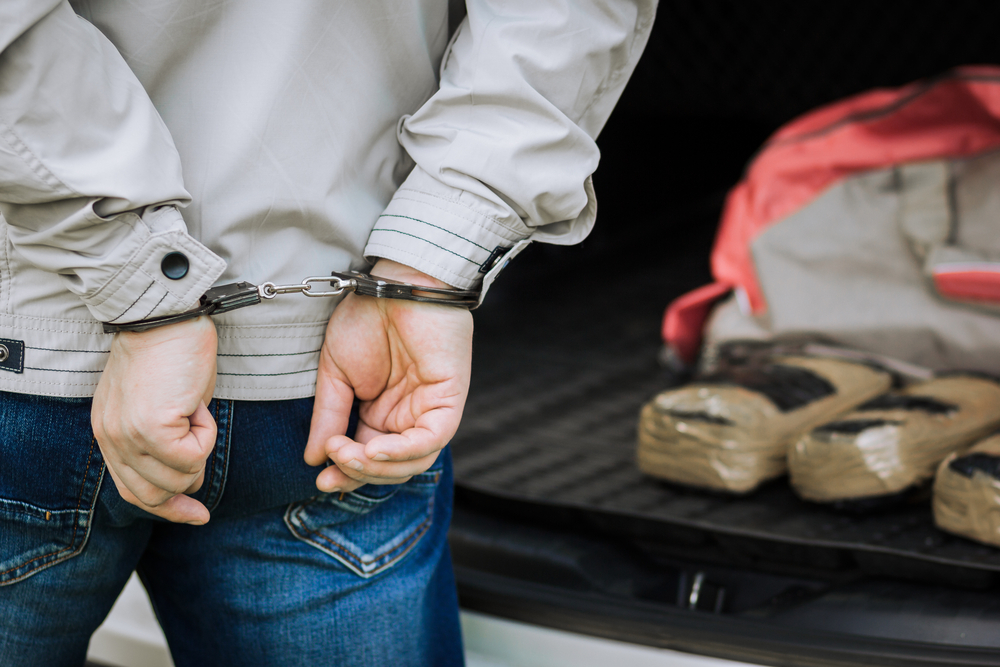 Possession

Drugs that are almost always illegal to possess – Some drugs, like cocaine, are almost certain to be a crime if you're found in possession of them.
Other drugs may be legal to possess – This usually happens if you have a proper prescription from a licensed physician. If you don't have the proper prescription, then possession of these drugs is likely to be a crime

Distribution – transferring possession or intending to transfer the drugs to another, often for money
Manufacture – making or creating the drugs without authorization, usually through a chemical or synthetic process
School zone – distributing drugs in or near a school area is considered especially bad because children are the targets.
Other drug crimes such as conspiracy and prescription fraud
Alternatives To Trial
With less serious drug crimes other options than trial may be available. Diversionary programs (ARD, PTI and conditional discharge) are available in Pennsylvania and New Jersey for first-time drug offenders. The diversionary program normally means your case will be put on hold for a set period of time. If you comply with the terms during the set time, the charges are dropped or reduced. If you don't comply then the original charge will proceed to resolution before a judge or jury. New Jersey and Pennsylvania also both have drug courts.
Drug courts are different than the typical county court where a drug conviction normally results in jail time. Drug courts are designed to help people with drug problems get control of their drug problems and start a new life. Each state has its own eligibility requirements. On completion, the charges may be reduced or dismissed. Candidates are tested frequently, are educated about drugs and addiction and need to appear before the judge often.
Contact Us For Your FREE Initial Criminal Defense Consultation With A New Jersey Drug Crime Attorney
Do not deal with drug crime charges alone. If you or a loved one has been arrested for a drug crime, you need to speak with an experienced New Jersey or Pennsylvania criminal lawyer. You need a lawyer who will be compassionate about your stressful situation but aggressive in defending your rights. We can be reached 24 hours a day, 7 days a week. We have evening and weekend appointments available and will also make off-site and prison visits.
Contact us online or call us at 856-219-4628. We try cases in New Jersey, including Camden County, Mercer County and Burlington County. We also try cases in Pennsylvania, including Bucks County, Montgomery County, Delaware County and Chester County.
Garber Law, P.C. Has Achieved Numerous
Multi-Million Dollar Results
Get The Compensation You Deserve!
Settlements and verdicts may vary and are based on the many factors of your case, etc.
(The below information may not apply to your settlement and verdict).
Settlement During Trial for a Leg Amputation
Mr. Garber is amazing! He walked me through my lawsuit every step of the way and answered all of my questions. Not only is he a great lawyer, but he was very caring about my feelings and health throughout the whole process. Thank you, Mr. Garber, for everything you've done for me, especially for winning my case!

Kim C.

Working with the firm was my best decision. They were extremely helpful and knowledgeable and definitely worked hard for their clients. I would highly recommend them.

Linda S.

Mr. Garber is simply the best. Very knowledgeable, honest, and helpful throughout the whole process. He has been practicing law for many years and is a true professional in the courtroom. Joel Wayne Garber will fight hard for what you deserve.

Joseph P.