Pine Hill Personal Injury Lawyer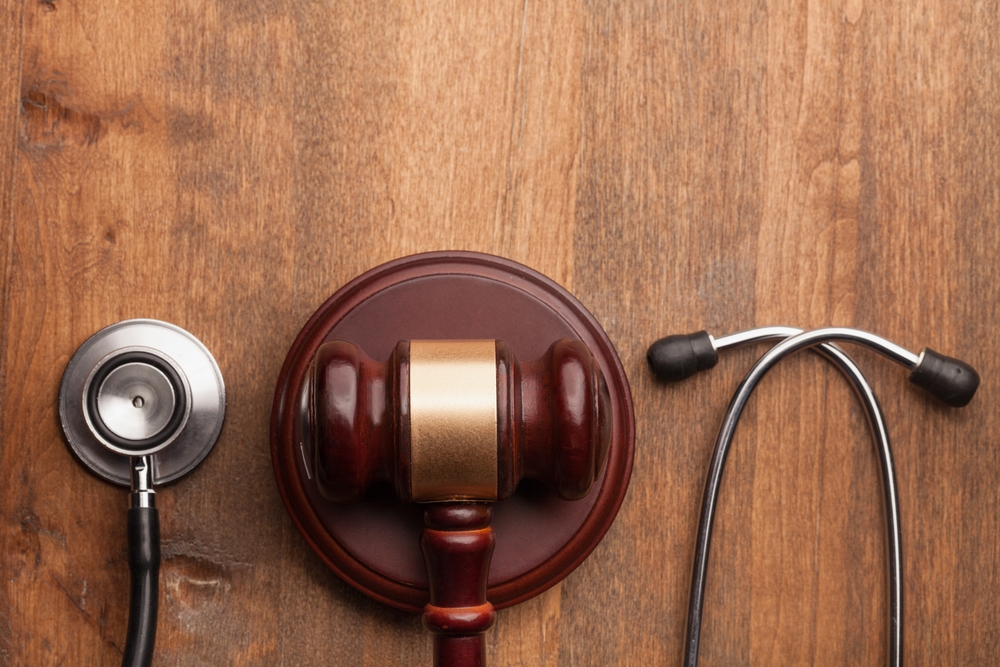 Pine Hill Personal Injury Lawyers Fight to Get Justice for Accident Victims in Personal Injury Cases
Filing a personal injury claim is not just about getting monetary compensation for your injuries and pain and suffering. A personal injury claim can also help you get justice and ensure that the irresponsible party who caused your injuries is held accountable. If you've been injured because of another person's negligent conduct, you could be suffering severe physical pain and worrying about how to pay costly medical bills and rehabilitation expenses. In addition to these troubling physical and financial concerns stemming from your accident, you also need to consider that the individual who caused your accident is out there putting other people in jeopardy of physical harm. It is vital that you take immediate action to ensure that this sort of thing does not happen to anyone else in the future. Filing a personal injury claim can help you get the financial compensation you need and ensure that you get justice. Contact our firm today to speak with an experienced Pine Hill personal injury lawyer.
Pine Hill, NJ Personal Injury Attorneys Represents Construction Accident Victims and Get Compensation for Construction Injuries
Slip and fall accidents are particular problems at construction sites because construction work is particularly dangerous, with workers operating at extreme heights and often handling heavy machinery. In addition to filing a workers' compensation claim for work-related injuries, injured construction workers may be able to file a personal injury claim against a negligent third party, which may include a contractor or equipment manufacturer. A personal injury claim may be necessary because workers' compensation only provides financial compensation for certain types of expenses, like medical bills, lost wages for time missed from work due to injury, and permanent and temporary disability. Your best chance of receiving fair and just compensation for pain and suffering caused by your construction accident may be through the filing of a personal injury claim. Additionally, anyone who happens to be injured by falling debris, or any falling object, while walking past a construction site may also be able to file a third-party claim for compensation. A skilled and knowledgeable personal injury lawyer should look over your case and help you determine your legal options.
Personal Injury Lawyers Hold Negligent Property Owners Legally Responsible for Injuries Sustained in Slip & Fall Accidents in Pine Hill, NJ
New Jersey property owners are legally required to protect site visitors against serious injury. Despite this legal duty to do what is necessary to ensure the safety of other people, far too many commercial property owners put their own profits ahead of the safety of their visitors. When a business fails to take legally required precautions, customers, and other site visitors, are often exposed to catastrophic injury. If you have been injured in a slip & fall accident on someone else's property, it is important for you to hold the business owner, or property manager, responsible so that they do not fail to take necessary safety precautions in the future. The best way to convince the property owner to safeguard their property is to file a personal injury claim. Under NJ law, property owners have a legal duty to make sure that their property is not in disrepair. NJ law also imposes an obligation on property owners to remove unsafe conditions from the property and warn site visitors of particularly dangerous conditions that might exist on the property. If you have sustained an injury as a result of a slip & fall accident on someone else's property, whether it was a mall, apartment complex, restaurant, parking lot, or private home, you need to contact an experienced personal injury lawyer who can help you determine your best legal options for securing the compensation you deserve.
Contact an Experienced New Jersey Personal Injury Attorney Today
The knowledgeable attorneys at Garber Law, P.C. have decades of experience fighting for the rights of personal injury victims throughout New Jersey, including New Jersey. Our track record of success includes securing large verdicts and settlements for victims of motorcycle accidents, slip & fall accidents, car accidents, dog bites, medical malpractice, and construction accidents. Additionally, we are a local firm with helpful ties to the community and attorneys who are familiar with local court procedures and personnel. Contact us now to schedule a free consultation at our New Jersey office.
Garber Law, P.C. Has Achieved Numerous
Multi-Million Dollar Results
Get The Compensation You Deserve!
Settlements and verdicts may vary and are based on the many factors of your case, etc.
(The below information may not apply to your settlement and verdict).
Settlement During Trial for a Leg Amputation
Mr. Garber is amazing! He walked me through my lawsuit every step of the way and answered all of my questions. Not only is he a great lawyer, but he was very caring about my feelings and health throughout the whole process. Thank you, Mr. Garber, for everything you've done for me, especially for winning my case!

Kim C.

Working with the firm was my best decision. They were extremely helpful and knowledgeable and definitely worked hard for their clients. I would highly recommend them.

Linda S.

Mr. Garber is simply the best. Very knowledgeable, honest, and helpful throughout the whole process. He has been practicing law for many years and is a true professional in the courtroom. Joel Wayne Garber will fight hard for what you deserve.

Joseph P.