National Park Personal Injury Lawyer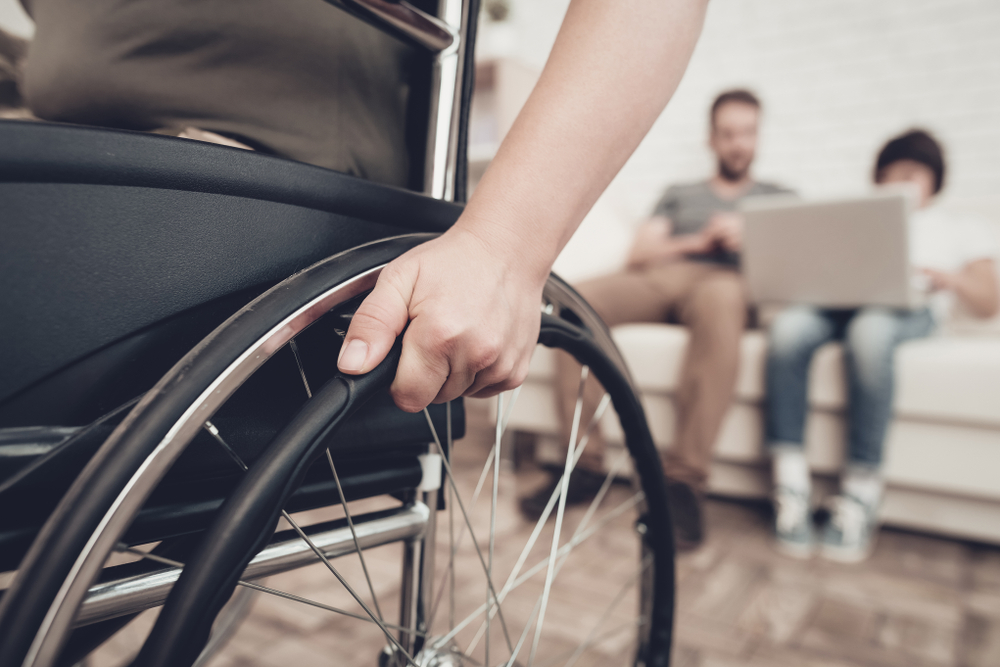 National Park Personal Injury Attorneys Get Compensation for Accident Victims
Don't make the mistake of thinking that your injury is going to get better on its own. Not only could the physical pain become more intense and more unmanageable, but your injuries could also result in serious emotional struggles. If you've lost the use of any part of your body during the recovery process, you might have a hard time staying optimistic. As you struggle to get out of bed in the morning, the life you used to live might begin to seem like a distant memory. Worse yet, if you need to miss significant time from work during the physical recovery process, the stress can mount. How will you pay for all the costly medical bills? How will you take care of monthly house payments and car payments? An experienced National Park personal injury lawyer can help you find answers – and solutions – to these questions.
National Park New Jersey Personal Injury Lawyers Secure Monetary Compensation for Accident Injury Victims
Personal injury claims allow injured parties to seek compensation to cover their medical expenses, pain and suffering, and lost wages. New Jersey law, in the form of civil remedies, protects individuals against negligent conduct by other people. Even if the negligent person's conduct isn't "criminal," you still may be able to pursue civil damages. NJ law allows injured parties to seek damages for a broad scope of injuries, including both permanent injuries that will not fully heal and temporary injuries that will only heal after medical treatment. The most common types of injuries that result in personal injury claims include broken bones, nerve damage, muscle tissue tears and strains, skin lacerations, punctures, eye injuries, back injuries, and infections. The most serious and long-lasting injuries often involve spinal cord damage and traumatic brain injuries.
Personal Injury Lawyers Help Car Accident Victims Get Compensation and Recover from Their Injuries in National Park, Borough
Car accidents can cause significant injuries and property damage. Whether you've been involved in a single-car crash, a multiple-vehicle accident, a hit-and-run accident, a DWI accident, or a rear-end collision, the damage to both your health and your vehicle can be severe. Moreover, there might not have been anything you could have done to prevent the accident. Regardless of the reasons for the collision, you may have a legal right to compensation for any injuries you sustained. Securing financial compensation could be vital to your full and complete physical recovery, which is why it is imperative for you to speak with an experienced auto accident attorney who understands the nuances of NJ personal injury law and who will take the fight to the insurance company if they deny your claim.
New Jersey Personal Injury Attorneys Help Accident Victims in Gloucester Township, NJ
Garber Law, P.C. is a personal injury law firm with a proven track record of success in New Jersey. We understand the nuances of NJ personal injury law because our attorneys have more than 30 years of experience in the field. We are dedicated and passionate about what we do because we believe that our clients are entitled to the best possible representation. Additionally, we work on a contingency basis, which means that we only get a percentage of the amount we recover for you.
Garber Law, P.C. Has Achieved Numerous
Multi-Million Dollar Results
Get The Compensation You Deserve!
Settlements and verdicts may vary and are based on the many factors of your case, etc.
(The below information may not apply to your settlement and verdict).
Settlement During Trial for a Leg Amputation
Mr. Garber is amazing! He walked me through my lawsuit every step of the way and answered all of my questions. Not only is he a great lawyer, but he was very caring about my feelings and health throughout the whole process. Thank you, Mr. Garber, for everything you've done for me, especially for winning my case!

Kim C.

Working with the firm was my best decision. They were extremely helpful and knowledgeable and definitely worked hard for their clients. I would highly recommend them.

Linda S.

Mr. Garber is simply the best. Very knowledgeable, honest, and helpful throughout the whole process. He has been practicing law for many years and is a true professional in the courtroom. Joel Wayne Garber will fight hard for what you deserve.

Joseph P.