Mantua Personal Injury Lawyer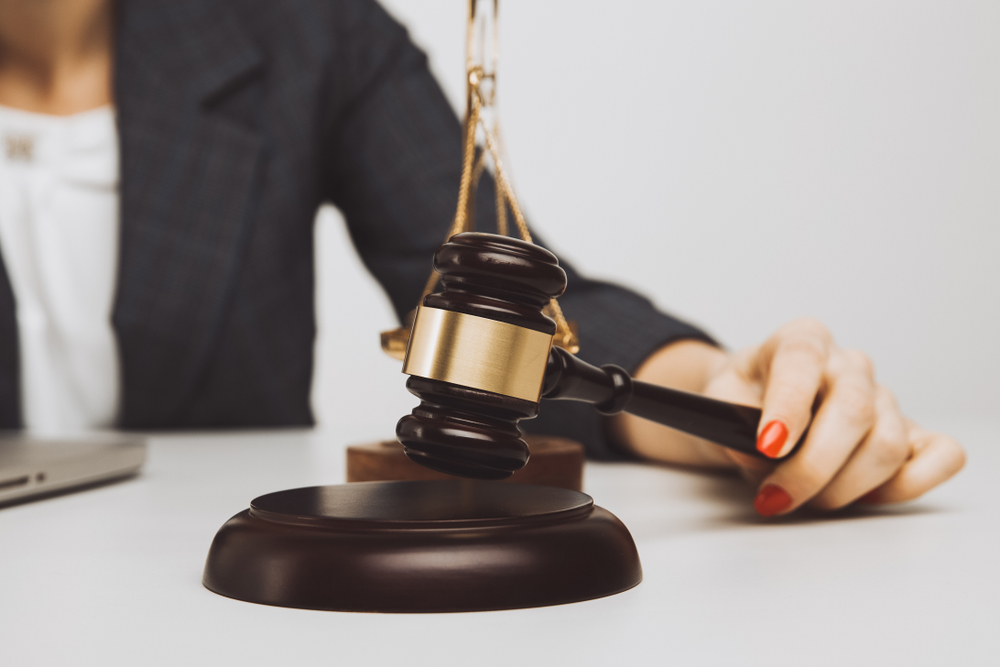 Mantua Personal Injury Attorneys Maximize Compensation and Seek Justice in Personal Injury Cases
Filing a personal injury claim is never simply about getting monetary compensation. It is also important to make sure that you get justice when you have been wronged. If you've been injured due to another person's negligence, you might be feeling intense physical pain and constant discomfort. Beyond that, you are probably concerned about mounting medical bills. In addition to the physical and financial implications, you also have to live with the knowledge that the person who caused your suffering is not being held accountable for their irresponsible actions. Who knows how many more people they will put at risk of injury in the future if nothing is done? It is important for reckless individuals to realize that there will be consequences for their negligence. Filing a personal injury claim can ensure that you get compensation for your injuries and that you get justice. A Mantua personal injury lawyer at Garber Law, P.C. can help you file a claim today.
Mantua New Jersey Personal Injury Lawyers Fight to Get Compensation for Accident Victims
Never leave your physical health and wellbeing up to chance. If you've been injured in an accident, you need to take action to ensure that you get the compensation you deserve. A serious personal injury can negatively affect your ability to earn money, as well as your quality of life. NJ law protects people, like you, who have sustained injuries as a result of someone else's negligence. You have access to a civil remedy to secure compensation for your pain and suffering, medical expenses, future medical bills, lost wages if you had to miss work, lost future earning potential if you can't return to the same position, and emotional suffering. If you tragically lost a loved one because of someone else's negligence, you may have the legal right to get compensation by filing a wrongful death claim. Although financial compensation won't undo what has happened, it can help to ensure that your recovery goes smoothly, as well as making sure that justice is served on the parties responsible for your injuries.
Mantua NJ Personal Injury Lawyers Get Monetary Compensation for Slip and Fall Accident Victims
When you visit a commercial property, such as a mall, restaurant, or retail store, you are depending on the business owner to make sure that the premises are safe. New Jersey law holds property owners accountable for slip & fall accidents by placing a legal obligation on them to provide a safe environment for visitors. This law calls for property owners to inspect their premises for potential safety hazards and remove unsafe conditions from the property. If the dangerous condition has not been removed, the site owner has a duty to warn visitors of the danger. When a negligent property owner fails to do what is necessary to protect visitors against slip & fall accidents, the result can be a severe injury that causes significant physical, and emotional, pain and suffering. If you've suffered a slip and fall accident on someone else's property, whether it was a commercial property or private property, you may be entitled to financial compensation. Speak with an experienced premises liability lawyer today to explore your options and determine whether you should file a personal injury claim.
New Jersey Personal Injury Attorneys Proudly Serving Residents of Gloucester Township, NJ
Garber Law, P.C. has successfully represented New Jersey residents in personal injury cases for more than 30 years. During that time, we have helped our clients secure numerous large verdicts in many different cases, including car accidents, medical malpractice, nursing home abuse, slip & falls, construction accidents, dog bites, and workplace injuries. Contact us today to schedule a free consultation at our New Jersey office.
Garber Law, P.C. Has Achieved Numerous
Multi-Million Dollar Results
Get The Compensation You Deserve!
Settlements and verdicts may vary and are based on the many factors of your case, etc.
(The below information may not apply to your settlement and verdict).
Settlement During Trial for a Leg Amputation
Mr. Garber is amazing! He walked me through my lawsuit every step of the way and answered all of my questions. Not only is he a great lawyer, but he was very caring about my feelings and health throughout the whole process. Thank you, Mr. Garber, for everything you've done for me, especially for winning my case!

Kim C.

Working with the firm was my best decision. They were extremely helpful and knowledgeable and definitely worked hard for their clients. I would highly recommend them.

Linda S.

Mr. Garber is simply the best. Very knowledgeable, honest, and helpful throughout the whole process. He has been practicing law for many years and is a true professional in the courtroom. Joel Wayne Garber will fight hard for what you deserve.

Joseph P.