New Jersey Premises Liability Lawyer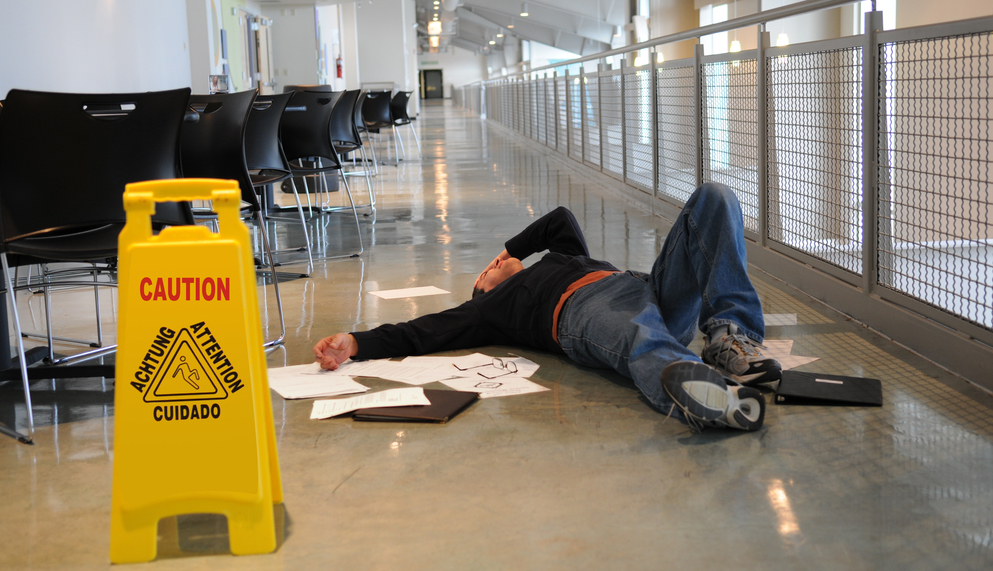 Experienced Property Injury Attorney in Camden County, NJ Provides a Free Initial Case Review for Clients in Voorhees as well as Burlington County, Gloucester County, and Throughout New Jersey and Pennsylvania
Owners of property owe a duty to visitors and customers to make certain their property is safe. If an accident happens because of improper inspections, failure to correct a known defect, or for a variety of reasons, you may be entitled to a recovery. Speak with a skilled New Jersey premises liability lawyer to learn more about your options.
The attorneys at Garber Law, P.C. have been representing New Jersey and Pennsylvania personal injury victims (including those who were hurt on the premises of another) since 1986 and have successfully gotten the maximum recoveries from insurance companies and before juries. We get recoveries for pain and suffering, medical bills, lost wages, property damage, disfigurement, and wrongful death.
What Is Premises Liability?
Premises liability is a form of personal injury liability. If you've had an accident while shopping, getting food in a restaurant, walking on the sidewalk, or for a host of other reasons, call our office immediately. We handle a wide variety of premises liability cases, including but not limited to:
Dangerous product displays
Code violations
Dangerous sidewalk injuries
And more
What Damages Can You Get?
If you're injured because of the negligence of an owner or someone responsible for the care of premises you may be entitled to damages for:
Your medical bills
Your lost wages
Pain and suffering because of the accident
Disfigurement
Compensation for permanent injuries
Loss of consortium
Who Is Liable?
The primary target is the owner of the premises. This can be a homeowner, a public agency, or most often, a commercial business. In some cases, it could be an outside contractor, like a maintenance crew or security company. In all cases, our lawyers investigate who else may be another source for recovery.
How Garber Law, P.C. Premises Liability Lawyers Can Help
We will investigate the cause of the accident by inspecting the scene, talking to all witnesses, examining all relevant business records, and whatever else is needed to prove your claim. We have medical, economic, and engineering experts at the ready, if needed, to review your case. We will attempt settlement with the insurance adjustors; when negotiations fail, we will bring your case to court.
Time Limit for Premises Liability Injury Claims in New Jersey
Being injured as a result of unsafe conditions on someone else's property can be a devastating experience. You will also be faced with various difficulties after the accident including the pain and a difficult recovery as well as mounting medical bills from the treatment of your injuries. However, it is important to take action as soon as possible after the accident. The statute of limitations for most premises liability cases in New Jersey is two years. If you fail to file your claim within this period, you may not be able to recover compensation for your injuries. If you were injured on government property, you will only have 90 days within which to make your claim.
It is therefore important to consult an experienced New Jersey premises liability lawyer as soon as possible after the accident. With Garber Law, P.C., you will have access to a team of experienced property injury attorneys in Camden County, NJ. We will get started on working on your case right away and ensure you're not locked out by any deadlines. Contact us to schedule a free consultation.
Contact A New Jersey Premises Liability Lawyer Today
Our firm offers a free initial consultation to every prospective premises liability client. From our office in Voorhees, we take cases throughout New Jersey, including Camden County, Gloucester County, and Burlington County. We also take cases in Pennsylvania from our office in Philadelphia, including Bucks County, Montgomery County, Delaware County, and Chester County. We have evening and weekend appointments available and will also make off-site and hospital visits. Call us today at 856-219-4628 or fill out our convenient online contact form.
Frequently Asked Questions about Premises Liability in New Jersey
I slipped and fell on a slippery walkway. There was a warning sign about the walkway but it was faded and I didn't see it. Can I still make a claim?
Yes. Property owners in New Jersey are responsible for placing warnings on slippery pathways and walkways on their properties. They are also responsible for ensuring that the signs are placed in plain view and that they are clear.

If the walkways or pathways were slippery because of the weather conditions, you may still have a case. Property owners are required to maintain reasonably safe conditions on their property. This means removing ice and snow from pathways and walkways on their properties within a reasonable period.

Contact Garber Law, P.C. to discuss your case with experienced property injury attorneys in Camden County, NJ. We'll review the circumstances of your case and help you determine whether you have a valid claim or not. We'll provide you with an effective strategy to recover compensation. 
I slipped and fell at a supermarket because of a spill that hadn't been cleaned up. However, I did not break any bones. Can I still sue the supermarket?
Yes. Broken bones are not the only type of injury that qualifies you to sue for compensation after a slip and fall accident. There are many other serious injuries that accident victims suffer including slipped discs, sprained knees, head injuries, and even nerve tissue damage. If you suffered any injuries as a result of the slip and fall accident, you may be able to recover compensation.

If you're uncertain of whether or not you have a case, you should contact Garber Law, P.C. for a free consultation with an experienced New Jersey premises liability lawyer. Our attorneys will help you determine the best approach to take in pursuing compensation for your injuries.
Garber Law, P.C. Has Achieved Numerous
Multi-Million Dollar Results
Get The Compensation You Deserve!
Settlements and verdicts may vary and are based on the many factors of your case, etc.
(The below information may not apply to your settlement and verdict).
Settlement During Trial for a Leg Amputation
Mr. Garber is amazing! He walked me through my lawsuit every step of the way and answered all of my questions. Not only is he a great lawyer, but he was very caring about my feelings and health throughout the whole process. Thank you, Mr. Garber, for everything you've done for me, especially for winning my case!

Kim C.

Working with the firm was my best decision. They were extremely helpful and knowledgeable and definitely worked hard for their clients. I would highly recommend them.

Linda S.

Mr. Garber is simply the best. Very knowledgeable, honest, and helpful throughout the whole process. He has been practicing law for many years and is a true professional in the courtroom. Joel Wayne Garber will fight hard for what you deserve.

Joseph P.