About Garber Law, P.C.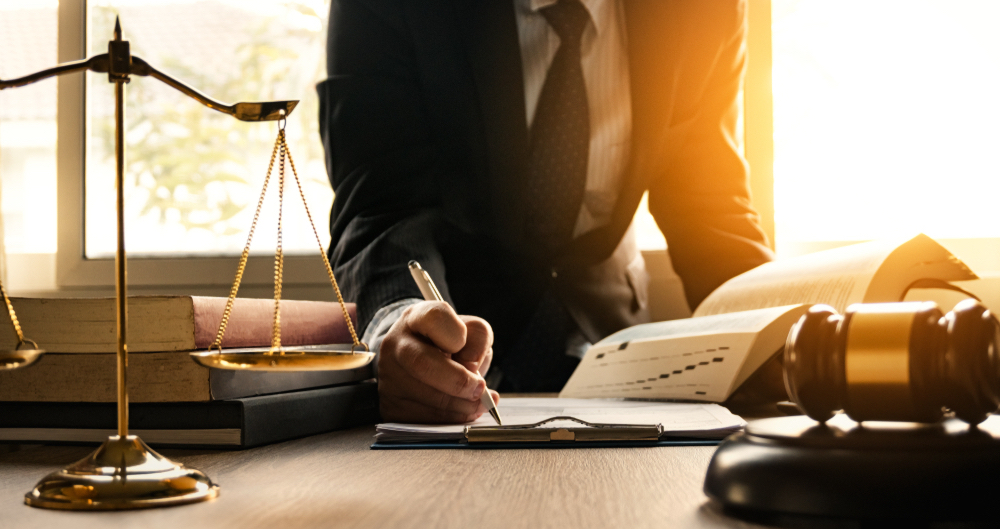 New Jersey and Philadelphia Injury Firm Led by Certified Civil Trial Attorney Joel Wayne Garber
What Sets Us Apart:
Think Outside The Box – Garber Law, P.C. isn't your typical law firm. We know your adversaries are thinking of ways to defeat your claim. We're constantly working to improve our arguments and to create new arguments that the other side won't anticipate. We like to take our opponents by surprise.
Clients Are For Life – We know that each case has a backstory. We're interested in helping you discover and analyze how your case impacts the other parts of your life. We think of your long-term recovery and long-term concerns.
Comprehensible Legal Counsel – Garber Law, P.C. attorneys explain the legal process. Legal terms can be intimidating. The legal process can be scary. We explain your options, your remedies and what will happen at each stage of the case. You're under enough stress because of your case – you don't need to be stressed trying to understand what's going to happen.
Years of Experience – Since 1986, Garber Law, P.C. has continued to help clients in New Jersey and throughout NJ and PA obtain the recovery that they need to move on with their lives. We have assisted thousands of individuals to get compensation for medical bills, lost wages, and pain and suffering. Our firm has also helped clients locate appropriate medical treatment and help find available avenues to pay their bills and keep food on the table.
Specialized Knowledge and Credentials – Attorney Garber has bee named to the Super Lawyers list for the past several years—a rating service of outstanding lawyers from more than 70 practice areas who have attained a high degree of peer recognition and professional achievement. Mr. Garber is also a certified civil trial attorney—a distinction possessed by less than 1,500 out of 90,000 lawyers in NJ.
Dedicated Personal Injury And Defense Lawyers Who Care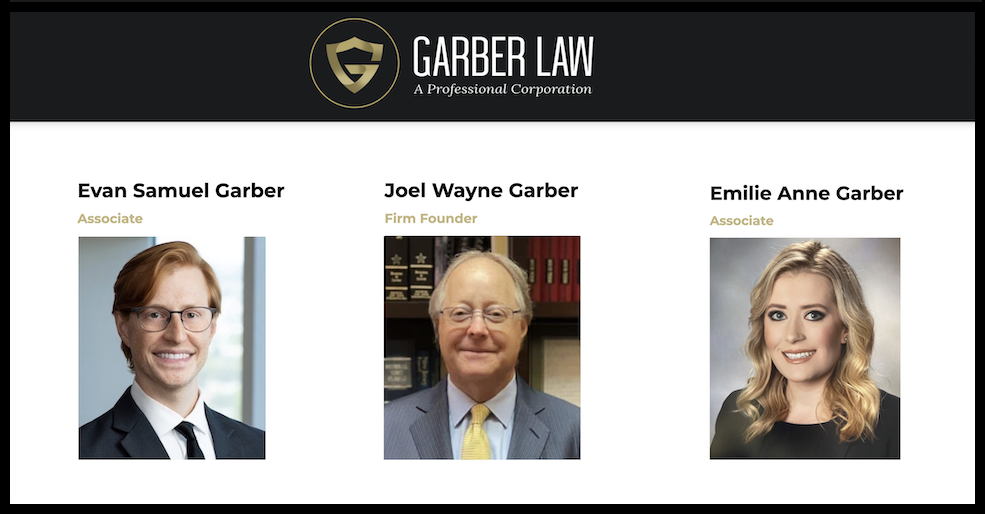 At Garber Law, P.C., we know firsthand that life is not always fair or easy. Most of our clients are honest, hardworking people who have been seriously injured through no fault of their own, have suffered through the fault of an employer, or have been improperly criminally charged by the State. Many have families to provide for and are unable to work due to the wrongful conduct of another.
Attorneys Joel Wayne Garber, Emilie Anne Garber, Evan Samuel Garber, and their staff are determined individuals who care about and empathize with the lives of their clients. Mr. Garber put himself through college and law school and built his law firm through hard work, responsibility, and a focus on doing what is right.
Our Practice Areas
We represent and advise clients in New Jersey and Pennsylvania on the following matters:
We handle cases where you or someone you know has been physically hurt because of the fault of another. Our personal injury cases include, but are not limited to:
We handle simple and complex criminal defense cases. But we also represent you when you need to go to municipal court. Our lawyers are prepared to assist you when you've been charged with:
Employers have to follow the rules. At Garber Law, P.C., we protect you and your right to a safe and secure workplace when your employer creates a hostile environment through his or her actions. Our employment law cases most commonly concern:
Contact Our Firm For Help Today
At Garber Law, P.C., we offer a wide array of legal services to assist you, regardless of your needs. We treat our clients with the respect and dignity they deserve. Call us at 856-219-4628, or fill out our online form.
From our office in Voorhees, we try cases in all of New Jersey, including Camden County, Gloucester County, and Burlington County. We also try cases in Pennsylvania from our office in Philadelphia, including Bucks County, Montgomery County, Delaware County, and Chester County.
Garber Law, P.C. Has Achieved Numerous
Multi-Million Dollar Results
Get The Compensation You Deserve!
Settlements and verdicts may vary and are based on the many factors of your case, etc.
(The below information may not apply to your settlement and verdict).
Settlement During Trial for a Leg Amputation
Mr. Garber is amazing! He walked me through my lawsuit every step of the way and answered all of my questions. Not only is he a great lawyer, but he was very caring about my feelings and health throughout the whole process. Thank you, Mr. Garber, for everything you've done for me, especially for winning my case!

Kim C.

Working with the firm was my best decision. They were extremely helpful and knowledgeable and definitely worked hard for their clients. I would highly recommend them.

Linda S.

Mr. Garber is simply the best. Very knowledgeable, honest, and helpful throughout the whole process. He has been practicing law for many years and is a true professional in the courtroom. Joel Wayne Garber will fight hard for what you deserve.

Joseph P.