Shamong Township Personal Injury Lawyer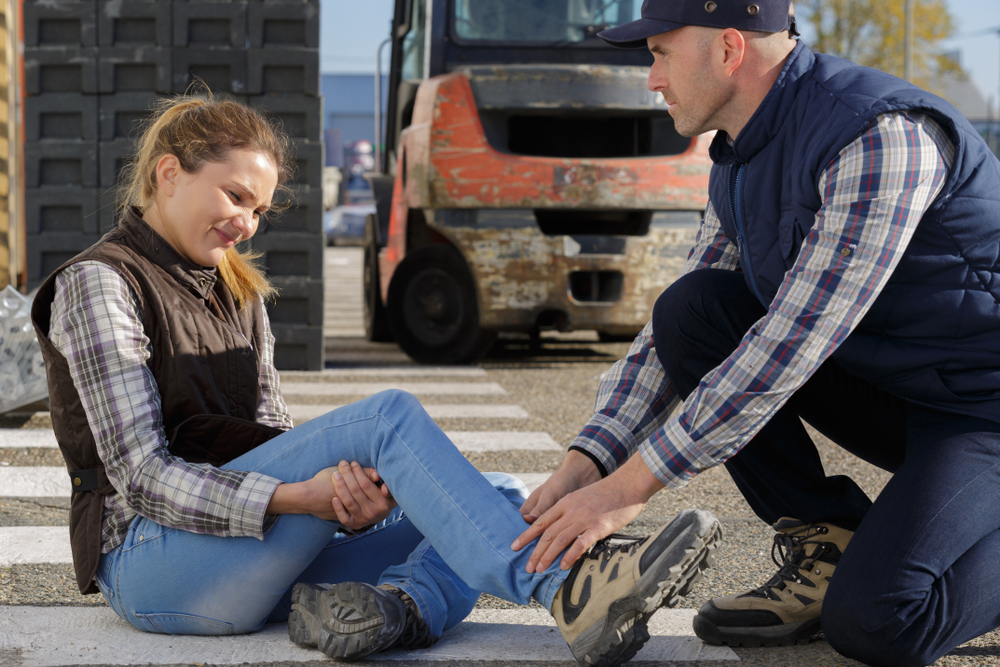 Shamong, NJ Personal Injury Attorneys Fight for Monetary Compensation for Accident Victims
Do not hesitate when it comes to filing a personal injury claim if you have been injured in an accident. Don't let anyone convince you that you need to just "suck it up" and improve on your own when the reality is that many accident victims need financial compensation for the injuries. It may not be possible to improve your health when you also have to deal with significant injuries, unbearable pain, and a steady stream of medical bills from multiple surgeries and extensive rehabilitation during recovery. You may also be unable to return to work in the same capacity as before the accident. Without a regular paycheck, how are you expected to pay the bills and support yourself and your family? It is often true that a personal injury claim is your best chance to get better and manage your difficult situation. An experienced Shamong Township personal injury lawyer can assist you with the particulars of your case and help you determine the best course of action.
Shamong Township, NJ Personal Injury Attorneys Fight on Behalf of Accident Victims and Help Them Get Financial Compensation
If you have been involved in any kind of accident that resulted in serious injuries, do not take any chances when it comes to your physical recovery. The best thing you can do right now is make sure that you receive proper financial compensation so that you can focus on your health and physical wellbeing without worrying about how to pay the bills. A severe personal injury can negatively impact your health and your ability to earn a living. The good news is that NJ law protects people, like you, who have sustained injuries in an accident. If someone, or some company, was at fault for the accident that caused your injuries or diminished health, New Jersey law affords you with a civil remedy to get damages and pay for your medical expenses, as well as get compensation for your physical pain and suffering, lost wages for time missed from work, and emotional trauma. If you tragically lost a loved one in a car accident, or any other type of accident, you may be able to file a wrongful death claim for compensation. Although monetary compensation won't completely undo the wrong that has been committed, it can help you during this difficult time and ensure that you get justice.
Shamong Township, New Jersey Personal Injury Lawyers Assist Dog Bite Victims Who Deserve Financial Compensation for Their Injuries
You deserve to have the freedom to walk down the street without worrying about a dog attack. The sad reality, however, is that some dog owners do not see the reason to control their dogs, resulting in dog bites and severe injuries. In addition to the physical damage, you may also suffer long-term emotional damage due to permanent scarring and disfigurement. If you have been attacked by a vicious dog, it is important for you to take immediate action to get compensated for your injuries and to ensure that the dog's owner does not put any more people at risk of dog bite injuries in the future. According to the Centers for Disease Control and Prevention (CDC), more than 4.5 million people sustain dog bite injuries in the United States each year. Some of the most common dog attack injuries include broken bones, tissue damage, skin lacerations, punctures, and eye injuries. In the most tragic cases, an out-of-control dog can cause wrongful death. NJ law protects individuals against dog bite injuries by providing a civil remedy for seeking monetary compensation in the event of a dog attack. Consult an experienced personal injury attorney today to go over your case and explore your best legal options.
Free Consultation with Knowledgeable New Jersey Personal Injury Lawyers
If you or someone you love was injured as a result of someone else's negligence, Garber Law, P.C. can help you get the monetary compensation you deserve. Our legal team includes certified civil trial lawyers with more than 30 years of experience representing personal injury victims in New Jersey. We offer a free initial consultation and we work on a contingency basis in personal injury cases, so there are no upfront fees. Contact us today to discuss your case with one of our experienced attorneys.
Garber Law, P.C. Has Achieved Numerous
Multi-Million Dollar Results
Get The Compensation You Deserve!
Settlements and verdicts may vary and are based on the many factors of your case, etc.
(The below information may not apply to your settlement and verdict).
Settlement During Trial for a Leg Amputation
Mr. Garber is amazing! He walked me through my lawsuit every step of the way and answered all of my questions. Not only is he a great lawyer, but he was very caring about my feelings and health throughout the whole process. Thank you, Mr. Garber, for everything you've done for me, especially for winning my case!

Kim C.

Working with the firm was my best decision. They were extremely helpful and knowledgeable and definitely worked hard for their clients. I would highly recommend them.

Linda S.

Mr. Garber is simply the best. Very knowledgeable, honest, and helpful throughout the whole process. He has been practicing law for many years and is a true professional in the courtroom. Joel Wayne Garber will fight hard for what you deserve.

Joseph P.