New Jersey Theft Crime Defense Attorney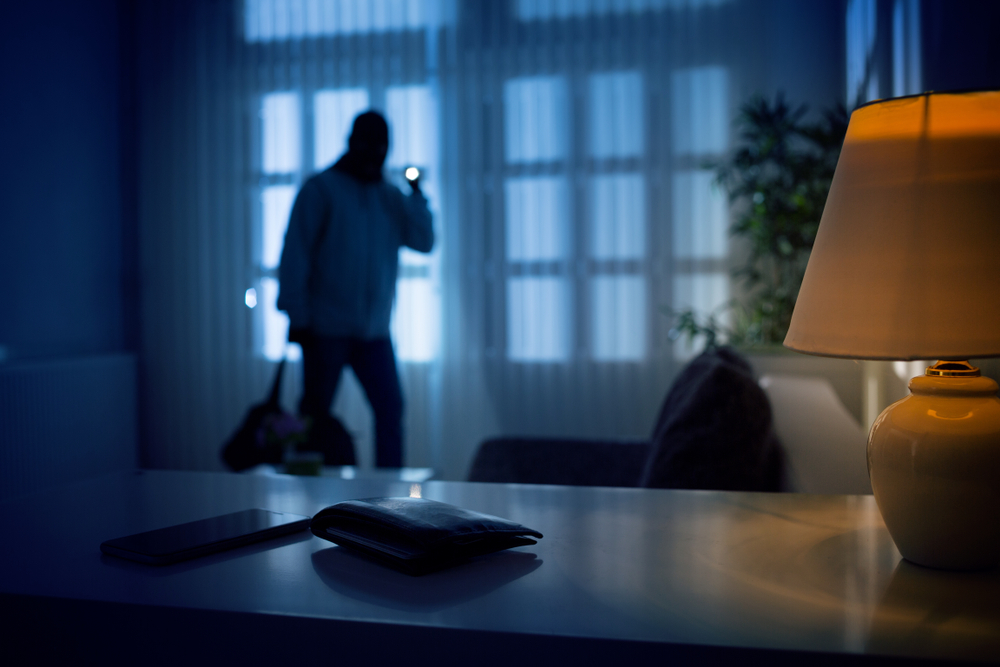 Experienced Theft Charges Lawyer in Camden County, NJ Provides a Free Initial Case Review for Clients in Voorhees as well as Burlington County, Gloucester County, and Throughout New Jersey and Pennsylvania
Garber Law, P.C. has been handling criminal theft cases, including theft crimes, in Camden County and throughout New Jersey and Pennsylvania for 28 years. Our New Jersey theft crime defense attorney has the experience you seek to represent you for most criminal charges. Being charged with a theft crime can be a scary experience.
We at Garber Law, P.C. understand you or a loved one will have worrisome concerns about your liberty, spending time in jail, losing your freedoms, losing your job, the damage to your dignity and your reputation, and how you can afford a good theft defense lawyer. We will help restore peace of mind to your situation.
What You Should Know About Theft Charges
Definition. Theft is the wrongful taking of the personal property of another with the intent to permanently deprive the owner of the personal property. Another word for theft is larceny.
Penalties. There are severe penalties for theft convictions including incarceration, fines, penalties and restitution. Restitution means the value of the property or the property itself has to be returned to the rightful owner. If you're convicted of theft you will have to admit that fact on job applications that ask about your criminal record.
How crimes are graded. Theft crimes are often graded by the value of the property taken and whether any force or weapons were used.
Types Of Theft Cases We Handle
Burglary – this theft crime normally requires entry into a non-public building such as a home or a commercial building (a store, for example) with the intent to commit a crime such as theft.
Robbery/armed robbery – theft with the use of or the threat of using force.
Receiving stolen property – obtaining property of another – knowing or reasonably knowing it was stolen.
Passing bad checks – writing checks when you know you don't have the funds in your bank to cover the amount of the check.
Shoplifting – taking retail merchandise with the intent to deprive the store of its value or changing the price on the tag or even taking shopping carts.
Theft of services, by deception, by unlawful taking – common examples are getting utility or entertainment services without permission. There are numerous laws that define the many different types of services and what constitutes theft.
Credit card theft – providing false information on your application or using someone else's card without their permission or selling stolen credit cards. There are many types of credit card fraud.
Other theft crimes – forgery, car theft, computer theft and numerous other types of theft where the wrongdoer took something that wasn't theirs without consent.
What Defenses And Options Are Available In Theft Cases?
Each type of theft crime and each case has its own set of defenses. A few common defenses are that you paid for the item or that you had permission to take the item. In some cases, the victim mainly wants to get the item back or the value of the item back. We will review your options based on which defenses apply, our knowledge of the criminal process in your jurisdiction, and the strength or weakness of the prosecution's case.
For first-time offenders, a diversionary program may be available that lets you pay restitution and be on their good behavior for a limited period of time. If you meet the terms of the program, the charges may be reduced or dropped.
Contact A New Jersey Theft Crime Defense Attorney For Your FREE Initial Theft Crime Defense Consultation
Do not deal with these theft charges alone. At Garber Law, P.C., we have a proven track record and the results to back it up. If you or a loved one has been arrested for a theft crime, you need to speak with an experienced criminal lawyer. You need a lawyer who will be compassionate about your stressful situation but aggressive in defending your rights.
We can be reached 24 hours a day, 7 days a week. We have evening and weekend appointments and will also make off-site and prison visits. Contact us online or call us at 856-219-4628.
Garber Law, P.C. Has Achieved Numerous
Multi-Million Dollar Results
Get The Compensation You Deserve!
Settlements and verdicts may vary and are based on the many factors of your case, etc.
(The below information may not apply to your settlement and verdict).
Settlement During Trial for a Leg Amputation
Mr. Garber is amazing! He walked me through my lawsuit every step of the way and answered all of my questions. Not only is he a great lawyer, but he was very caring about my feelings and health throughout the whole process. Thank you, Mr. Garber, for everything you've done for me, especially for winning my case!

Kim C.

Working with the firm was my best decision. They were extremely helpful and knowledgeable and definitely worked hard for their clients. I would highly recommend them.

Linda S.

Mr. Garber is simply the best. Very knowledgeable, honest, and helpful throughout the whole process. He has been practicing law for many years and is a true professional in the courtroom. Joel Wayne Garber will fight hard for what you deserve.

Joseph P.