Magnolia Personal Injury Lawyer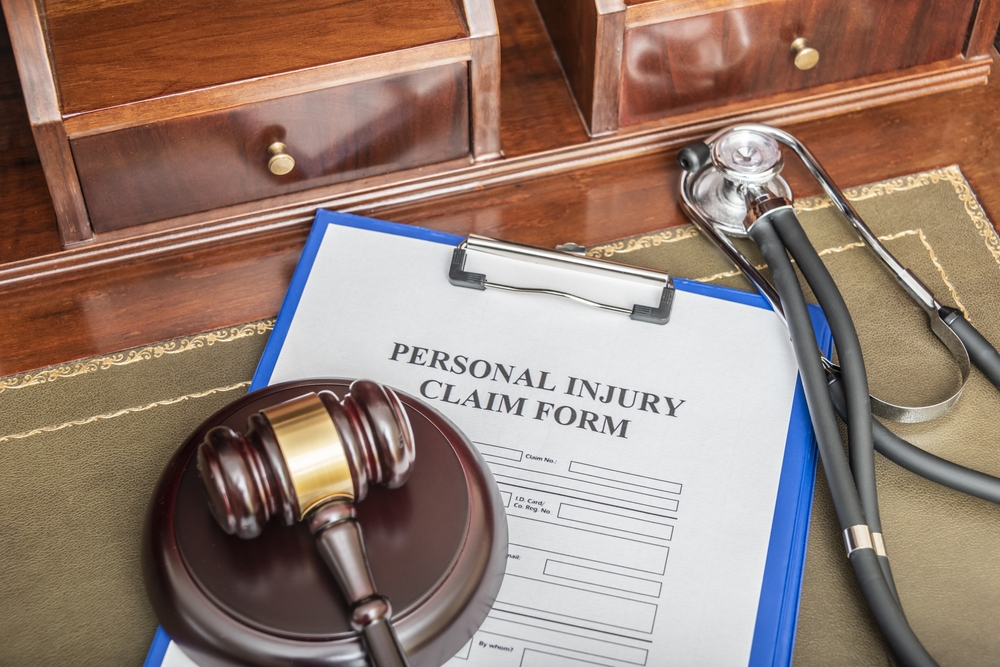 Magnolia New Jersey Personal Injury Lawyers Fight Insurance Companies on Behalf of Accident Victims
If you've been injured in an accident, whether it's a car accident or some other type of accident, never make the mistake of believing that the insurance company is going to be on your side. The insurance company is only interested in protecting their own interests, which means minimizing liability and providing you with as little compensation as possible for your injuries. The insurance company in your case is also likely to undervalue the true cost of your injuries or even outright deny your claim for damages because they are working against you, not with you. Moreover, the insurance company probably has the resources needed to successfully fight personal injury claims like yours. Many accident victims ultimately decide that they must sign away their rights and settle for far too little compensation in personal injury cases because they don't want to challenge the insurance company. Do not make the mistake of settling for less compensation than you deserve. Speak with a knowledgeable Magnolia personal injury lawyer before exploring your options with an insurance adjuster.
Magnolia, New Jersey Personal Injury Attorneys Secure Monetary Compensation for Accident Victims
Do not take any chances with your physical health or wellbeing. If you've been injured in a serious motor vehicle accident, or any other type of accident, you should consider taking action to ensure that you get fair and just compensation for your injuries. A significant personal injury can have negative repercussions on your ability to earn a living, as well as your quality of life. New Jersey law protects individuals, like you, who are injured as a result of another person's negligence or recklessness. The law provides you with access to a civil remedy to secure monetary compensation for your pain and suffering, medical bills, future medical expenses, lost wages if you were forced to miss time from work, lost future earning potential if you are unable to return to the same position at work, and emotional suffering. In the tragic event that you lost a loved one because of someone else's negligence, you could have the legal right to file a wrongful death claim. Although financial compensation won't reverse everything that has happened, it can help to ensure that your recovery goes as efficiently and smoothly as possible, as well as making sure that you get justice for your injuries.
Personal Injury Lawyers Help Car Crash Victims Get Financial Compensation for Injuries in Magnolia, NJ
Don't make the mistake of thinking that you are on your own when it comes to recovering from injuries sustained in a car accident. Whether you were injured in a single-vehicle crash, a multiple-vehicle collision, a hit-and-run accident in which the driver fled the scene, a drunk driving accident, a distracted driving crash, or a rear-end collision, you may have a legal right to pursue compensation for your injuries. It's also possible that you might have a valid legal claim against the manufacturer of your vehicle or a vehicle part. If you or a loved one has been injured in a car crash, you owe it to yourself to speak with an experienced personal injury lawyer who can advise you on the best approach to take so that you maximize your compensation and have the best chance for a complete recovery from your injuries. Let a skilled attorney take the fight to the insurance company and do what is needed to get you the money you deserve.
Schedule a Free Consultation with Knowledgeable New Jersey Personal Injury Attorneys
You deserve an experienced and knowledgeable attorney who will keep you informed throughout the legal process and who will take the time to maximize your compensation. When you hire Garber Law, P.C., you will be represented by attorneys with more than 30 years of experience in NJ personal injury cases, including slip & fall accidents, car accidents, motorcycle accidents dog bites, construction accidents, and medical malpractice. Additionally, we offer a free initial consultation at our New Jersey office and we work on a contingency basis in personal injury cases.
Garber Law, P.C. Has Achieved Numerous
Multi-Million Dollar Results
Get The Compensation You Deserve!
Settlements and verdicts may vary and are based on the many factors of your case, etc.
(The below information may not apply to your settlement and verdict).
Settlement During Trial for a Leg Amputation
Mr. Garber is amazing! He walked me through my lawsuit every step of the way and answered all of my questions. Not only is he a great lawyer, but he was very caring about my feelings and health throughout the whole process. Thank you, Mr. Garber, for everything you've done for me, especially for winning my case!

Kim C.

Working with the firm was my best decision. They were extremely helpful and knowledgeable and definitely worked hard for their clients. I would highly recommend them.

Linda S.

Mr. Garber is simply the best. Very knowledgeable, honest, and helpful throughout the whole process. He has been practicing law for many years and is a true professional in the courtroom. Joel Wayne Garber will fight hard for what you deserve.

Joseph P.