New Jersey Work Injury Lawyer
Experienced On-The-Job Injury Attorney in Camden County, NJ Provides a Free Initial Case Review for Clients in Voorhees as well as Burlington County, Gloucester County, and Throughout New Jersey and Pennsylvania
Injuries resulting from workplace accidents can be severe and life-altering. You can take every safety precaution – wearing a hard hat on construction sites, taking breaks from the computer in the office, following strict protocols when on duty as a firefighter or policeman – and still, get seriously hurt. Many people are seriously injured or killed in workplace accidents every year in New Jersey, Pennsylvania, and across the United States. Contact a New Jersey work injury lawyer for a free review of your workers' compensation case or third-party injury claim.
If you or someone you love has suffered a workplace injury, you deserve to be compensated for your pain and suffering, lost wages, and more. Joel Garber of Garber Law, P.C. is an experienced on-the-job injury attorney in Camden County. Since 1986, he and his team have been fighting for the rights of injured workers in New Jersey and Pennsylvania.
Common Workplace Injuries Force Thousands To File For Workers' Compensation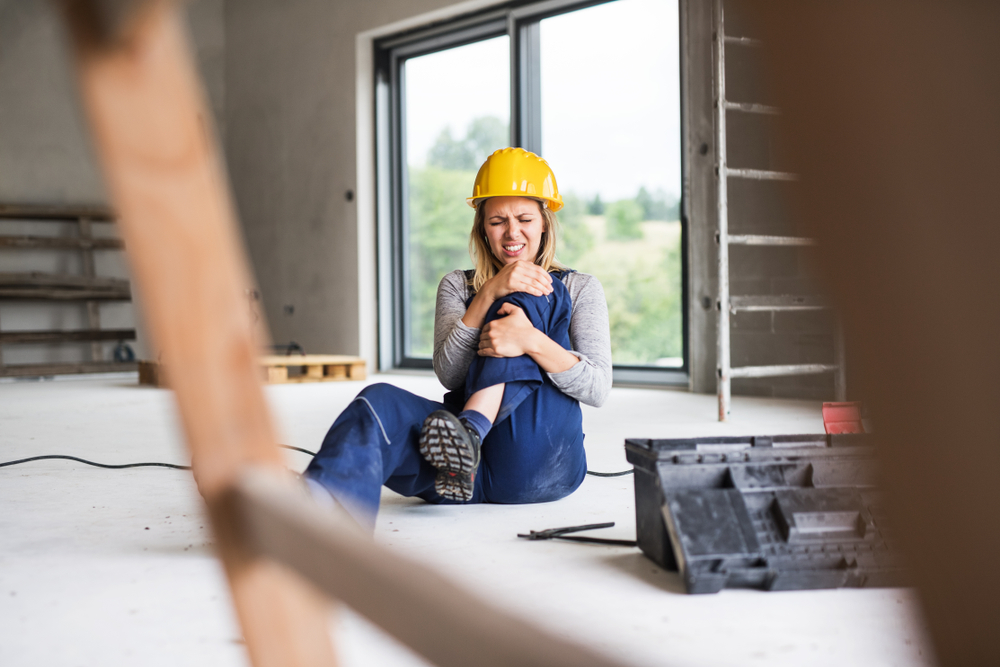 If you get hurt at work, you already know you will have your medical treatment covered by workers' compensation. It's important to know, however, that many injuries are common in the workplace. It's better to be safe than sorry when it comes to taking precautions against accidents and injuries during the workday.
Technology and invention bring various occupations new, faster, and better equipment all the time. However, new isn't always safe. If you got hurt at work, talk to a workers' compensation and personal injury lawyer who stays up to date with these laws and who will know exactly how to proceed with your case.
Construction accidents: Operating construction tools, machinery, and vehicles is inherently dangerous work. Forklift accidents are common, and other vehicles are prone to malfunctioning and tipping over; spills cause slip and fall accidents; faulty ladders and other poorly maintained equipment can cause devastating falls and injuries like those suffered in scaffolding accidents; factory equipment malfunctions and cuts and limb amputations are common; working with electrical wires and equipment can cause burns. Accidents further injure construction workers on jobs that involve driving on roadways all the time.
Office accidents: Falls and slips cause broken bones and painful sprains; repetitive stress motions, such as typing on the computer, lead to incredibly painful conditions such as carpal tunnel syndrome; sitting all day causes back pain and circulatory issues; heavy lifting, pushing and pulling cause shoulder, neck and back injuries.
Police accidents: Some injuries are rather obvious. They include getting shot or otherwise injured while trying to arrest suspects and car accidents during chases or even in the normal course of the workday.
Health care accidents: Medical facilities are dangerous places to work. In addition to exposure to disease, doctors, nurses and other health care facility employees come in contact with many people and situations that can cause severe back injury and other damage. Heavy lifting, slips and falls, needle sticks and patient violence are all threats to health care workers.
How to File a Workers' Compensation Claim for a Workplace Injury
If you have suffered a workplace injury, you may be eligible for workers' compensation. The following is the basic process for filing for workers' compensation benefits.
Notify your employer of the accident and your injuries as soon as possible after the accident. Failing to notify your employer will make it even more difficult to prove that your injuries are work-related.
Seek medical treatment. Be sure to ask your employer if they have a preferred doctor or if you can see your own doctor for treatment.
Your employer will report the accident with their insurance provider and initiate the process of recovering workers' compensation.
While it is possible to pursue workers' compensation without the help of an attorney, it is in your best interests to have the guidance and representation of an experienced New Jersey workplace injury lawyer. Contact Garber Law, P.C. to schedule a consultation with experienced on-the-job attorneys in Camden County, NJ. We will not only guide you through the process of seeking compensation but also handle every aspect of your claim. You can focus on your recovery while we fight to protect your rights to recover just compensation for your injuries and other damages.
Regardless Of Your Workplace Injury, Garber Law, P.C. Will Hold The Responsible Party Liable For Your Loss
Wherever you work, you are at risk for a freak accident that causes wrongful death. You and your loved ones should be able to feel safe while you are on the job and earning a living. When accidents happen and you get hurt, Joel Garber and his team at Garber Law, P.C. believe you deserve to be fairly compensated for your losses.
Contact a New Jersey work injury lawyer for a free consultation about your accident: 856-219-4628. From our office in Voorhees, we represent clients throughout New Jersey, including Camden County, Gloucester County, and Burlington County. We also represent clients throughout Pennsylvania from our office in Philadelphia, including Bucks County, Montgomery County, Delaware County, and Chester County.
Frequently Asked Questions about Work Injuries in New Jersey
I was injured at work. According to my doctor, I have recovered enough to be able to perform light-duty tasks. However, my employer does not have options for light duty. What should I do?
If your employer is not able to offer you lighter duties at work, then you can seek temporary disability benefits. This is because you will not be able to work until you are recovered well enough to take on heavy tasks as required by your employer. Some employers may require you to work at full capacity even when you have been placed on light duty. This can interfere with your recovery. You should not attempt to work at full capacity until you receive clearance from your doctor.

Contact Garber Law, P.C. to consult with an experienced New Jersey workplace injury lawyer. Our attorneys will evaluate your case and determine the best options to take for recovering compensation. We will work with your best interests in mind.
Can I still recover from a third party if I have recovered workers' compensation?
Yes. Workers' compensation and lawsuits against a third party are two distinct cases. The outcome of one does not affect the other. You can recover workers' compensation for your injuries from your employer. If your injuries were caused as a result of the negligence of a party other than your employer, e.g., the manufacturer of a defective product, you can file a third-party personal injury claim against the negligent party.

The skilled and experienced on-the-job injury attorneys in Camden County, NJ will review your case for free. We will identify any liable third parties and help you bring a claim for compensation against them. Contact us to schedule a free consultation and get started on your claim.
Garber Law, P.C. Has Achieved Numerous
Multi-Million Dollar Results
Get The Compensation You Deserve!
Settlements and verdicts may vary and are based on the many factors of your case, etc.
(The below information may not apply to your settlement and verdict).
Settlement During Trial for a Leg Amputation
Mr. Garber is amazing! He walked me through my lawsuit every step of the way and answered all of my questions. Not only is he a great lawyer, but he was very caring about my feelings and health throughout the whole process. Thank you, Mr. Garber, for everything you've done for me, especially for winning my case!

Kim C.

Working with the firm was my best decision. They were extremely helpful and knowledgeable and definitely worked hard for their clients. I would highly recommend them.

Linda S.

Mr. Garber is simply the best. Very knowledgeable, honest, and helpful throughout the whole process. He has been practicing law for many years and is a true professional in the courtroom. Joel Wayne Garber will fight hard for what you deserve.

Joseph P.