New Jersey Wrongful Death Lawyer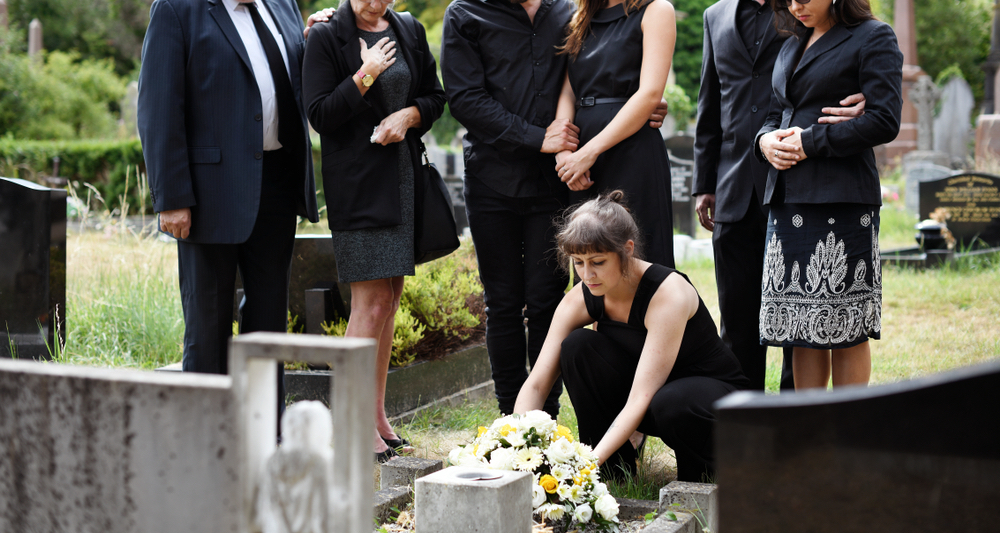 Compassionate Accidental Death Attorney in Camden County, NJ Fights for Justice on Behalf of Grieving Families in Voorhees as well as Burlington County, Gloucester County, and Throughout New Jersey and Pennsylvania
Having to cope with the loss of a loved one is never an easy endeavor. Experiencing anger and frustration in addition to mourning is especially common if their death was caused by the careless or reckless actions of another. Grieving family members often wonder who they can rely on in the absence of their loved one and who will be there to help as they work through their sorrow and grief. Even though there is no way to undo the accident that resulted in your loved one's passing, at Garber Law, P.C., we understand the struggles you are going through and are here to assist you in holding the responsible parties accountable for their actions. Contact a qualified New Jersey wrongful death lawyer from our firm today to obtain financial compensation for the loss of your loved one due to a third party's negligence.
Why Choose Garber Law, P.C. to Handle Your Wrongful Death Case?
Garber Law, P.C. has experience working with grieving families. We've seen firsthand the devastation caused by the loss of a loved one due to someone else's negligence. We can provide you with compassionate legal guidance in the fight for justice on behalf of their untimely passing. We will walk you through the difficult process of holding those responsible for their negligence accountable for their actions and help to secure the financial compensation you are owed for your losses and damages. Allow us to help you begin the process of healing and picking up the pieces of your life. Get in touch with us at Garber Law, P.C. to set up a free consultation and find out more about the legal options available to you.
Types of Cases That a New Jersey Wrongful Death Lawyer at Garber Law, P.C. Can Help You With
Garber Law, P.C. is dedicated to assisting bereaved families in achieving closure by ensuring that those responsible for the passing of their loved one are held accountable for their actions. We have represented families of the deceased in cases of wrongful death, including those caused by:
Get in touch with Garber Law, P.C. to schedule a free consultation with a New Jersey wrongful death lawyer dedicated to providing the most effective legal support and counsel to families who have lost a loved one.
What Compensation Can a New Jersey Wrongful Death Lawyer Recover for You?
There is no amount of money that can ever make up for the loss of a close family member or friend. However, monetary compensation may be able to assist in relieving some of the financial strain that has been placed on you and your family as a direct result of their passing. Bringing a lawsuit for wrongful death is one way to ensure that your deceased loved one is given some form of justice.
Garber Law, P.C. will make every effort to pursue financial compensation on your behalf for the following:
Loss of income – The amount of money that the victim would have made and provided to his or her family if he or she hadn't died.
Loss of services – Economic worth—not sentimental value—of the services, support, direction, and guidance the victim would have supplied to their immediate family.
Funeral and medical expenses – These damages might be shown with the use of bills and receipts to identify a reasonable amount for compensation.
When a loved one dies unexpectedly, the pain and suffering that the rest of the family goes through is hard to imagine. But under New Jersey's wrongful death law, family members can only sue for "pecuniary damages," which are real financial losses. This means that in a claim for wrongful death, emotional damages are not given to the family left behind. In the same way, punitive damages are not usually given in a lawsuit over an accidental death in NJ.
But you might still be able to get emotional damages through a different type of claim in New Jersey, along with a claim for wrongful death. For example, surviving family members who saw the death and were severely impacted by it may be able to file a claim for negligent infliction of emotional distress to get money for their emotional pain. Also, New Jersey's Survival Act allows the estate of the deceased to collect compensation for the pain and suffering that person went through right before they died. If these damages are awarded, they are added to the estate and could be given to the people who are still alive.
Garber Law, P.C. will investigate all of the potential legal channels through which financial compensation can be pursued for the loss of your loved one. You can count on us to offer you the direction and assistance you require to make it through this trying time as you and your family concentrate on the healing process.
Contact Garber Law, P.C. for a Free Consultation with an Experienced New Jersey Wrongful Death Lawyer and Learn About Your Legal Rights and Options
The passing of a loved one can be utterly heartbreaking, and this is especially true when the death was brought on by the carelessness or recklessness of a third party. If the loss of a loved one in your family was caused by the negligence of another, you and your family should get in touch with Garber Law, P.C. so that you can have a conversation with an experienced New Jersey wrongful death attorney about obtaining justice for your family's loss. It is extremely important that you are aware of your legal options and rights when it comes to pursuing financial compensation for the untimely death of a loved one. Get in touch with us as soon as possible to set up your free consultation.
Frequently Asked Questions about Wrongful Death Claims in New Jersey
How much time do I have before I lose my right to sue for wrongful death?
In the state of New Jersey, a wrongful death case cannot be filed after the expiration of the statute of limitations, which is set at two years. The beginning of this time frame is determined by the date that the victim passed away. Therefore, it is essential to seek the advice of a knowledgeable New Jersey wrongful death lawyer to ensure that you don't miss any important dates. Your attorney will get the process of seeking compensation and holding those responsible for your loved one's death started as quickly as possible.
Who can file a wrongful death claim in New Jersey?
In New Jersey, a claim for wrongful death is usually made by the person in charge of the estate of the deceased. As part of a claim, the money for damages is given to surviving family members who depended on the person who passed away or who has a legal right to inherit under the laws of the state.

There is a hierarchy that determines who will be compensated first in the event that damages are awarded for a death that was caused by another party's negligence. It is common practice for a deceased person's surviving children and/or spouse to be awarded a percentage of the final recovery. However, if those members of the deceased's family have also passed away, the deceased's living parents will take precedence. Only in the event that neither parent is still alive can siblings, nephews, or nieces file a claim for damages.
Garber Law, P.C. Has Achieved Numerous
Multi-Million Dollar Results
Get The Compensation You Deserve!
Settlements and verdicts may vary and are based on the many factors of your case, etc.
(The below information may not apply to your settlement and verdict).
Settlement During Trial for a Leg Amputation
Mr. Garber is amazing! He walked me through my lawsuit every step of the way and answered all of my questions. Not only is he a great lawyer, but he was very caring about my feelings and health throughout the whole process. Thank you, Mr. Garber, for everything you've done for me, especially for winning my case!

Kim C.

Working with the firm was my best decision. They were extremely helpful and knowledgeable and definitely worked hard for their clients. I would highly recommend them.

Linda S.

Mr. Garber is simply the best. Very knowledgeable, honest, and helpful throughout the whole process. He has been practicing law for many years and is a true professional in the courtroom. Joel Wayne Garber will fight hard for what you deserve.

Joseph P.