New Jersey Car Accident Lawyer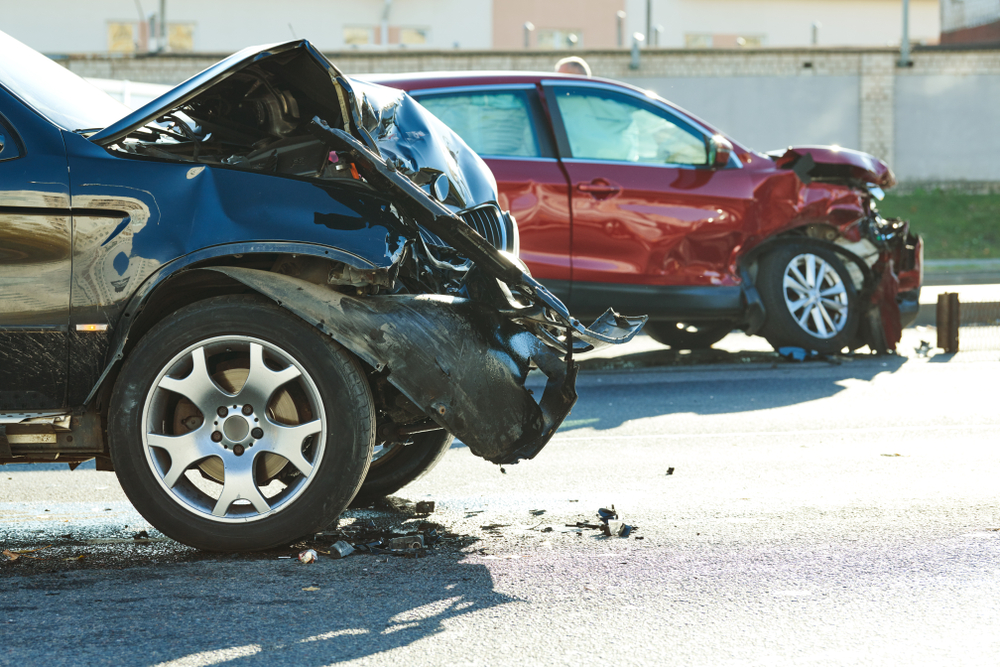 Experienced Auto Injury Attorney in Camden County, NJ Pursues The Rights Of Car Crash Victims in Voorhees as well as Burlington County, Gloucester County, and Throughout New Jersey and Philadelphia
Vehicle accidents are one of the leading causes of death in the country. Automobiles lead the pack when it comes to vehicle deaths and injuries. In 2009, according to the CDC, more than 2.3 million adult drivers and car passengers went to the emergency room for treatment for their injuries. Many car accident victims need long-term treatment for broken bones, soft tissues, nerve damage, brain, back and neck injuries. Insurance companies work for corporations, not you. Don't settle or sign any papers until you've spoken to a New Jersey car accident lawyer.
Our Car Accident Experience
At Garber Law, P.C., we won't treat you as a statistic. Since 1986, we've been helping victims of New Jersey and Pennsylvania motor vehicle and auto accidents negotiate with insurance companies and try cases before juries.
We prepare all our cases as if they're going to trial. Trial is where you can get the highest award. Insurance companies are more likely to settle when they know you're attorney is ready to try your case before a jury. Our office has successfully tried numerous personal injury cases in New Jersey and Pennsylvania courts. If a loved one has died, we bring wrongful death lawsuits.
Types Of Car Accidents In New Jersey
We work with the police report, police officers and witnesses to prove fault. Where necessary we also work with engineers and traffic reconstruction experts. We know that how your accident happened directly impacts the type of injury you have, the type of award you may receive and the ability to prove another person was at fault.
Drunk driving accidents – If you're injured by a drunk driver, they should be held responsible. You can get compensation for your injuries and achieve justice with the help of an auto injury attorney in Camden County, NJ at Garber Law, P.C..
Rear-end collisions – There's really no excuse for being rear-ended. The driver of the at-fault car was usually going too fast or was distracted. Soft tissue issues and whiplash are the common result.
Head-on collisions – Here, one car is usually going the wrong way or is in the wrong line. These accidents are serious and can be deadly.
T-bone accidents – In this type of accident, the front of one car collides with the side of another. These accidents often happen at intersections, when one driver failed to yield or ran a stop sign. Like head-on collisions, these accidents are serious and deadly.
Sideswipes – Sometimes the sides of two cars will collide. This happens, for example, when traffic lanes are merging. These accidents can cause the cars to collide with other cars as well.
What Damages Can You Collect?
New Jersey and Pennsylvania each have insurance laws which determine which insurance company (yours or the person at fault) pays medical bills, lost wages, property damage and pain and suffering. We'll guide you through the no-fault and fault laws and the legal process so you can focus on your health and family.
Medical bills – Garber Law, P.C. works with medical care providers to make sure you focus on your recovery and that your medical bills are paid. We work to understand the short and long term care you need. We also focus on bills for medications and medical equipment.
Lost wages – We work to get you your lost wages and any other lost employee benefits such as lost pension benefits.
Pain and suffering – Even a minimal injury can prevent you from enjoying eating, sleeping, and spending time with your family. A major injury can make you feel like you don't even want to get paid. We'll work to make sure the insurance company and jury understands your daily discomfort and compensates you for it. Your spouse may also have a claim because they can't enjoy your company like before.
Disfigurement – If any part of your body, such as your face, is scarred, you have a right to compensation against the party at fault.
Death – when death tragically occurs, we work with your family to ask for a unique set of damages to compensate you for your loss.
What to Do After an Auto Accident in New Jersey
Car accident claims in New Jersey can be complex. This is true even for cases that seem straightforward. Many accident victims aren't able to recover the compensation that is rightly theirs simply because of mistakes they made immediately after the accident. The following is a guide on what you should do after an accident in New Jersey to improve your chances of securing a favorable outcome in your case.
Call emergency services
If you have been involved in a serious car accident and you or someone else is seriously injured, you should call the emergency services. This will ensure that an ambulance and the police are dispatched to the scene of the accident. If there are no serious injuries and the accident isn't serious, you can report the accident to the police.
Collect evidence
Take photos or record videos of the accident scene. These should include images or recordings of the damaged vehicles, the surroundings, the state of the road as well as your injuries.
Exchange information
Take the contact information of the other driver or drivers involved in the accident. You should also note the contact information of passengers and witnesses.
Seek medical attention
Seek medical attention for your injuries as soon as possible after the accident.
Consult with experienced auto injury attorneys in Camden County, NJ to determine your legal rights and options.
Contact A New Jersey Car Accident Lawyer Today
When you or a loved one has been injured or killed because of a motor vehicle accident or any accident, you need to contact the experienced personal injury lawyers at Garber Law, P.C.. We will help you get the recovery you deserve.
We have evening and weekend appointments available and will also make off-site and hospital visits. From our office in Voorhees, we try cases in all of New Jersey, including Camden County, Gloucester County, and Burlington County. We also try cases in Pennsylvania from our office in Philadelphia, including Bucks County, Montgomery County, Delaware County, and Chester County. Contact us online or call us today for a free consultation at 856-219-4628.
Frequently Asked Questions about Car Accidents in New Jersey
Do I need a New Jersey car accident lawyer for my car accident case?
Car accidents can be devastating experiences. Despite being shaken up and having to deal with the aftermath of the accident, you will need to seek compensation for damages from the insurance company. This can be an emotionally draining experience. Insurance companies often frustrate accident victims to minimize their losses.

The team at Garber Law, P.C. will handle every aspect of the claims process. From communicating with the insurance company to gathering evidence and negotiating for a settlement on your behalf, we are committed to ensuring all our clients enjoy the best quality of legal services. You can focus on recovering from your injuries and have peace of mind with our team working on your case.
Can I file a car accident lawsuit in New Jersey?
New Jersey applies a no-fault system for car insurance. This means that car accident victims are required to seek compensation from their insurance providers when involved in a car accident. This is true even if the other driver was at fault. However, it is also possible to file a car accident lawsuit. This is possible when you have suffered serious injuries in a car crash that resulted from the negligence of another party. You will be eligible to file a fault-based car accident claim in New Jersey if you have sustained injuries resulting in significant scarring or disfigurement, the loss of a limb, or a permanent injury. 

Contact our law firm to discuss your case with one of our auto injury attorneys in Camden County, NJ. We will review your case and determine the best approach to take in seeking compensation for your damages.
Garber Law, P.C. Has Achieved Numerous
Multi-Million Dollar Results
Get The Compensation You Deserve!
Settlements and verdicts may vary and are based on the many factors of your case, etc.
(The below information may not apply to your settlement and verdict).
Settlement During Trial for a Leg Amputation
Mr. Garber is amazing! He walked me through my lawsuit every step of the way and answered all of my questions. Not only is he a great lawyer, but he was very caring about my feelings and health throughout the whole process. Thank you, Mr. Garber, for everything you've done for me, especially for winning my case!

Kim C.

Working with the firm was my best decision. They were extremely helpful and knowledgeable and definitely worked hard for their clients. I would highly recommend them.

Linda S.

Mr. Garber is simply the best. Very knowledgeable, honest, and helpful throughout the whole process. He has been practicing law for many years and is a true professional in the courtroom. Joel Wayne Garber will fight hard for what you deserve.

Joseph P.