Mount Holly Personal Injury Lawyer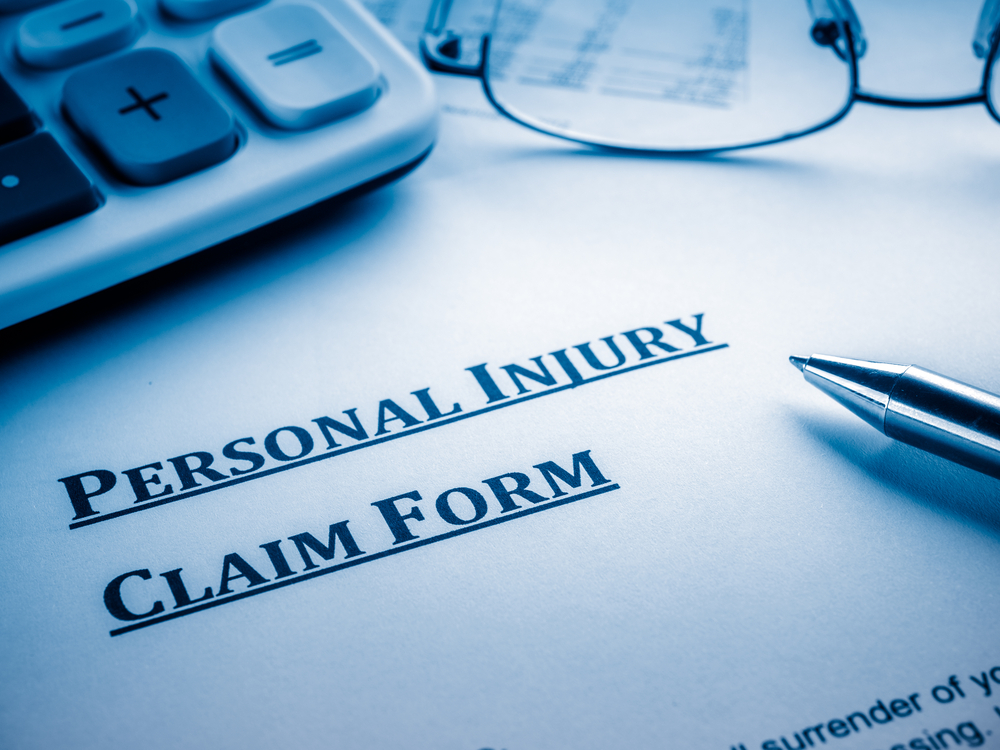 Mount Holly, NJ Personal Injury Attorneys Fight to Secure Compensation for Accident Victims
If you've been injured in an accident, don't make the mistake of second-guessing yourself when it comes to filing a personal injury lawsuit for compensation. There is a common misconception that anyone who has been involved in an accident should just "suck it up" and find a way to get better on their own. But the reality is that getting better isn't easy and often requires significant time and resources. When you are dealing with serious pain and cannot afford to cover costly medical bills, it can be very difficult to improve your health. The recovery process can also be made tougher if you are unable to return to work in the same capacity as before the accident. As the medical bills and other expenses pile up, you might feel compelled to accept a low settlement offer from the insurance company. You need to speak with an experienced Mount Holly personal injury lawyer before you make any final decisions about how to proceed in your case.
Mount Holly Township NJ Personal Injury Lawyers Secure Compensation for People Who Suffered Injuries in Accidents
If another person acted recklessly or carelessly and injured you in an accident, you may be able to avail yourself of New Jersey civil law to get financial compensation for your injuries. NJ law recognizes certain kinds of negligent conduct as civil wrongs. If another person was at fault for your injuries, you may be able to get money to pay for your medical expenses and cover your lost wages. You might need financial flexibility in the weeks and months ahead if the medical bills start to spiral out of control. You might also need monetary compensation so you can cover your living expenses while you focus on your physical recovery and miss time from work. Financial compensation might not make you rich, but it can aid in your recovery from accident-related injuries. Your health is the most important thing right now. That's why it is important for you to let an experienced personal injury lawyer handle your legal matters and get you the compensation you need to improve your health.
Mount Holly NJ Personal Injury Lawyers Fight Insurance Companies on Behalf of Injured Motorcyclists Who Need Compensation
Regardless of how safe you are on the road, you can still be involved in a serious accident that leaves you with catastrophic injuries. This is especially true if you are a motorcyclist because motorcycles are difficult for other motorists to see, especially if the other motorist isn't paying attention and exercising care while driving. Moreover, motorcyclists are at great risk of serious injury because they are not protected by the body of a car when a crash occurs. Even if you wear a helmet while riding your bike, you can still suffer significant injuries when you are thrown from your bike or pinned to the road in a crash. If you have been injured in a motorcycle accident, NJ law gives you a remedy to sue for injuries sustained as a result of the accident. Unfortunately, motorcycle accident victims often lack adequate insurance coverage, which can make it more difficult for them to navigate the legal system and get the compensation they need to cover medical bills and related expenses. An experienced motorcycle accident lawyer can help you explore legal options and determine the best course of action in your case.
New Jersey Personal Injury Lawyers Help Residents of Mount Holly Get Compensated for Their Injuries
Garber Law, P.C. is a legal team with attorneys who are passionate about what they do and committed to getting you the financial compensation you deserve. We have more than 30 years of experience representing New Jersey clients in personal injury cases, including victims of auto accidents, medical malpractice, nursing home abuse, trip and falls, slip & fall accidents, construction accidents, and dog bites. Contact us now to schedule a free, in-person consultation at our NJ office.
Garber Law, P.C. Has Achieved Numerous
Multi-Million Dollar Results
Get The Compensation You Deserve!
Settlements and verdicts may vary and are based on the many factors of your case, etc.
(The below information may not apply to your settlement and verdict).
Settlement During Trial for a Leg Amputation
Mr. Garber is amazing! He walked me through my lawsuit every step of the way and answered all of my questions. Not only is he a great lawyer, but he was very caring about my feelings and health throughout the whole process. Thank you, Mr. Garber, for everything you've done for me, especially for winning my case!

Kim C.

Working with the firm was my best decision. They were extremely helpful and knowledgeable and definitely worked hard for their clients. I would highly recommend them.

Linda S.

Mr. Garber is simply the best. Very knowledgeable, honest, and helpful throughout the whole process. He has been practicing law for many years and is a true professional in the courtroom. Joel Wayne Garber will fight hard for what you deserve.

Joseph P.