Runnemede Personal Injury Lawyer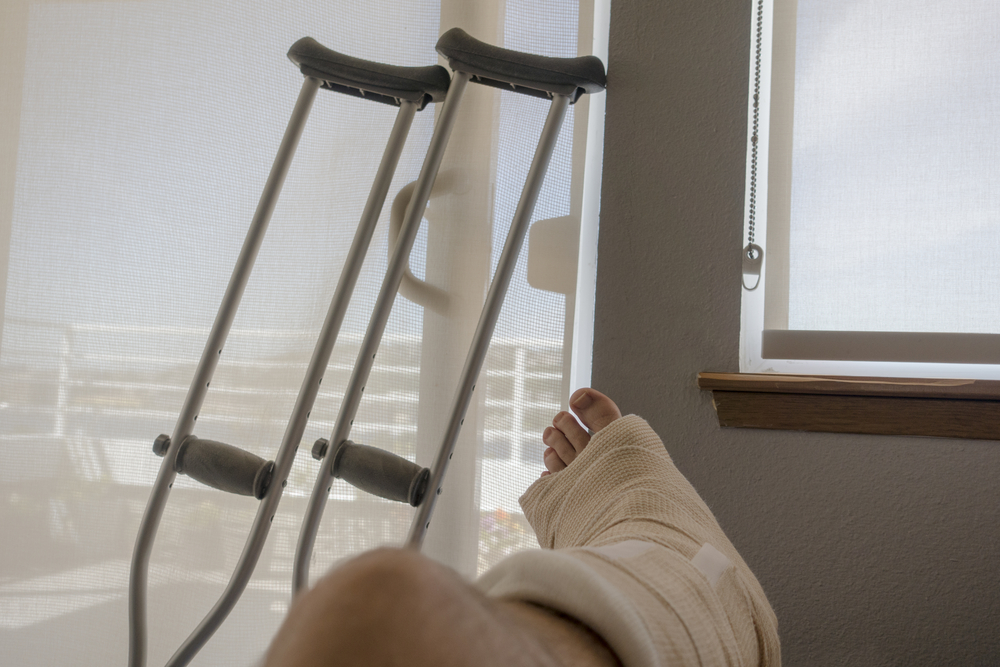 Runnemede Personal Injury Lawyers Secure Compensation for Accident Victims Suffering from Physical Pain
Right now, it is not important how you suffered your injuries or who caused the accident. What matters at this time is that you are able to focus on your recovery process and get better. Unfortunately, it's not easy to focus on your recovery after a serious accident if you can't go back to work. Things can get incredibly difficult as the medical bills continue to pile up. Not only will you have to deal with intense physical pain; but you will also be faced with financial and emotional stress during this difficult time. In many cases, the stress can spill over into other aspects of your life, including your personal and professional relationships. That's why it is imperative for you to speak with a knowledgeable and skilled personal injury lawyer and explore your best course of action. An experienced Runnemede personal injury lawyer can look over your case and help you explore your legal options so that you can get fair and just compensation for your injuries.
Runnemede, New Jersey Personal Injury Attorneys Get Financial Compensation for Victims of Car Accidents
If you or a loved one has sustained serious injuries in an accident, do not take any chances when it comes to your wellbeing or your recovery. The best thing you can do right now to do make sure that you have the necessary financial resources to maintain your health going forward. A significant personal injury can adversely affect your health and make it extremely difficult for you to earn a living. The good news is that NJ law provides protections for people, like you, who have been injured in a car accident or any other kind of accident. Whether you suffered broken bones that will take time to health or have deteriorating health because of an accident, New Jersey law provides you with a civil remedy to secure damages and get the monetary compensation you need to pay your medical bills. The law also provides you with an opportunity to get compensated for your pain and suffering, emotional trauma, and lost wages if you miss time from work. In the tragic event that you lost a loved one in an accident, the law may allow you to hold the liable individual responsible through a wrongful death claim. Although financial compensation won't undo what has happened, it can help you immensely as you attempt to recover from your injuries and get back on track in your life.
Personal Injury Attorneys Fight Motor Vehicle Insurance Companies in Car Accident Cases in Runnemede, NJ
Sometimes it simply doesn't matter how safe a driver you are; you can still be the victim of a serious motor vehicle accident. Drunk drivers, distracted drivers, and careless drivers operate motor vehicles on NJ roads, and highways, every single day. Beyond that, sometimes the weather is poor, and these dangerous weather conditions can contribute to a multiple-vehicle or single-vehicle crash regardless of how safe you are behind the wheel. The good news is that even if you were partly at fault for your car accident, you may be able to pursue compensation for your injuries, your medical bills, and your lost wages if you cannot return to work for any period of time as a result of injuries sustained in your accident. New Jersey law affords a civil remedy to receive compensation for injuries suffered in an auto accident. An experienced auto accident lawyer can examine the evidence in your accident case and help you better understand the most complicated legal and insurance issues. The assistance of a skilled and knowledgeable attorney could be crucial in your accident case because New Jersey is a "comparative negligence" state. This means you will not be able to recover damages if you were more than 50 percent at fault for the car crash.
Contact New Jersey Personal Injury Lawyers with More Than 30 Years of Experience
Garber Law, P.C. is dedicated to helping clients get maximum compensation for their accident-related injuries. For us, the client is always the top priority. You can count on our skilled attorneys to develop a highly personalized strategy designed to maximize your compensation and get you the best possible results in your personal injury case. Additionally, we offer a free consultation and we work on a contingency basis, so you only pay us after we win your case and secure compensation for your injuries.
Garber Law, P.C. Has Achieved Numerous
Multi-Million Dollar Results
Get The Compensation You Deserve!
Settlements and verdicts may vary and are based on the many factors of your case, etc.
(The below information may not apply to your settlement and verdict).
Settlement During Trial for a Leg Amputation
Mr. Garber is amazing! He walked me through my lawsuit every step of the way and answered all of my questions. Not only is he a great lawyer, but he was very caring about my feelings and health throughout the whole process. Thank you, Mr. Garber, for everything you've done for me, especially for winning my case!

Kim C.

Working with the firm was my best decision. They were extremely helpful and knowledgeable and definitely worked hard for their clients. I would highly recommend them.

Linda S.

Mr. Garber is simply the best. Very knowledgeable, honest, and helpful throughout the whole process. He has been practicing law for many years and is a true professional in the courtroom. Joel Wayne Garber will fight hard for what you deserve.

Joseph P.