Riverton Personal Injury Lawyer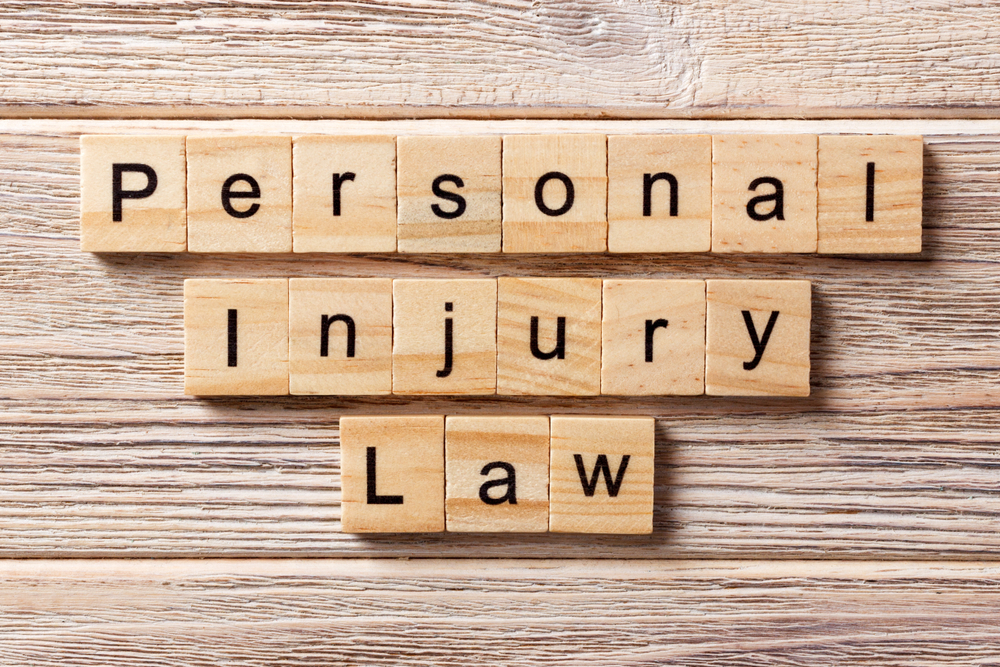 Riverton NJ Personal Injury Attorneys Secure Financial Compensation for Accident-Related Pain and Suffering
If you've sustained an injury because of someone else's negligence, you may find it hard to negotiate the physical and emotional toll in the weeks and months ahead. You may be suffering from physical pain as well as emotional difficulties as you struggle to pay medical bills and other expenses. In the worst cases, your injuries may necessitate several surgeries and expensive doctor's visits, as well as rehabilitation and physical therapy process that can take forever. In the meantime, you may not be able to pay your medical expenses if you are unable to return to work in the same capacity as before the accident. The end result could be a difficult recovery process and a great deal of emotional stress that negatively affects your personal relationships and your quality of life. The best way to get past all of this is to speak with a knowledgeable Riverton personal injury lawyer and explore your legal options.
Riverton, NJ Personal Injury Lawyers Help Construction Accident Victims Get the Compensation They Deserve
Construction work is important for society, but it also presents serious dangers and exposes workers to severe injuries. An injured construction worker may be entitled to financial compensation through both a workers' compensation claim and a personal injury claim against a negligent third party, such as a site operator, contractor, or manufacturer of faulty equipment. However, the New Jersey workers' compensation system provides injured workers with limited damages for things like medical bills, lost wages, and disability compensation. As a result, it may be necessary for you to pursue additional damages in a personal injury lawsuit. If you want to be compensated for your pain and suffering, you might need to file a personal injury claim as well as a workers' comp claim. Additionally, if you were injured while walking past a construction site, you may be able to pursue damages through a personal injury claim. A knowledgeable personal injury attorney can help you deal with the different legal claims that often arise in a construction accident case, such as personal injury claims and workers' compensation claims. Since these types of claims involve different areas of the law, you should contact an attorney who is familiar with construction accident law and who knows how to identify every person, or entity, who might be legally responsible in a personal injury lawsuit.
New Jersey Personal Injury Attorneys Get Financial Compensation for Accident Victims in Riverton, NJ
Garber Law, P.C. has successfully represented NJ residents in personal injury cases for more than 30 years. During that time, we have helped our clients get numerous large verdicts in many different cases, including motor vehicle accidents, medical malpractice, nursing home abuse, trip & falls, construction accidents, dog bites, and workplace injuries. Contact us day or night to schedule a free consultation at our New Jersey office.
Garber Law, P.C. Has Achieved Numerous
Multi-Million Dollar Results
Get The Compensation You Deserve!
Settlements and verdicts may vary and are based on the many factors of your case, etc.
(The below information may not apply to your settlement and verdict).
Settlement During Trial for a Leg Amputation
Mr. Garber is amazing! He walked me through my lawsuit every step of the way and answered all of my questions. Not only is he a great lawyer, but he was very caring about my feelings and health throughout the whole process. Thank you, Mr. Garber, for everything you've done for me, especially for winning my case!

Kim C.

Working with the firm was my best decision. They were extremely helpful and knowledgeable and definitely worked hard for their clients. I would highly recommend them.

Linda S.

Mr. Garber is simply the best. Very knowledgeable, honest, and helpful throughout the whole process. He has been practicing law for many years and is a true professional in the courtroom. Joel Wayne Garber will fight hard for what you deserve.

Joseph P.