New Jersey Residential Fire Injury Lawyer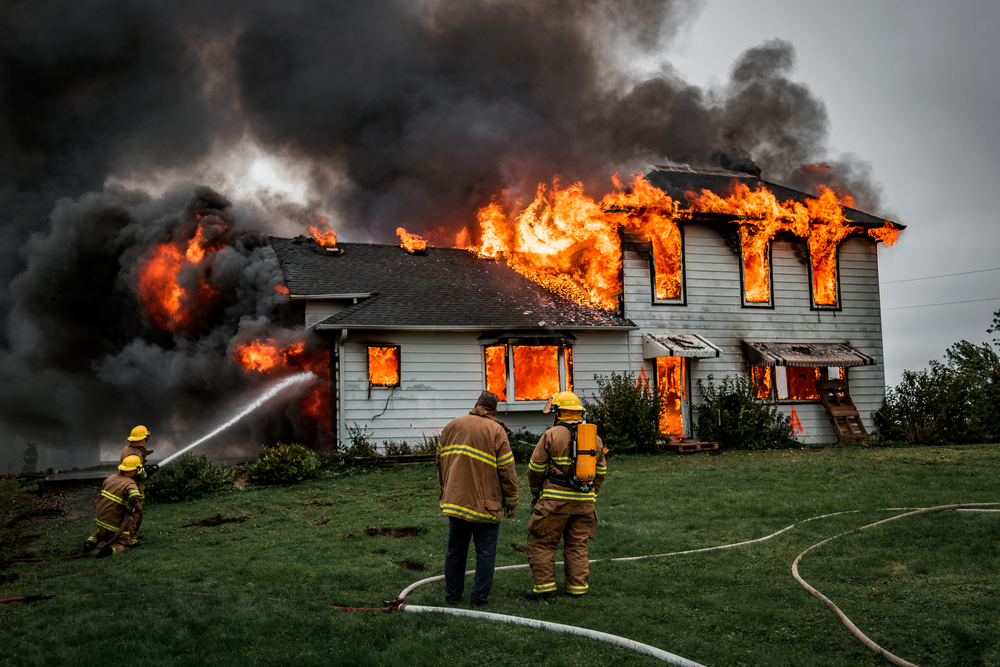 Experienced Premises Liability Burn Injury Attorney in Camden County, NJ Provides A Free Initial Case Review for Clients in Voorhees as well as Burlington County, Gloucester County, and Throughout New Jersey and Pennsylvania
Residential fires can cause home and property damage, severe personal injuries, and even wrongful death in the worst cases. The loss can leave a tenant or resident homeless. The suddenness of the loss combined with the destruction of family memories can be devastating. Pain caused by fire is extremely hurtful. Fire can cause permanent scars and disfigurement. Sometimes, these fires are the result of negligence on behalf of the property owner or the result of defective construction and hazardous appliances, and deserve adequate compensation for the lives and families of the victims. Contact a skilled New Jersey residential fire injury lawyer to discuss your case today.
At Garber Law, P.C., we have decades of legal experience handling cases in Camden County and throughout New Jersey and Pennsylvania involving residential fires that have caused personal injury and wrongful death.
Our firm has held property owners, builders and appliance manufacturers accountable for their actions and has recovered millions of dollars on behalf of our clients. We pursue damages for medical bills, permanent injuries, lost wages, property damage and pain and suffering. In egregious cases, we ask for punitive damages.
How Garber Law, P.C. Can Help
We hire fire investigators and other specialists to help determine the cause and origin of the fire and what could have been done by the responsible party to reasonably prevent the fire. We will talk to all relevant witnesses. Our firm has worked on cases involving residential fires in homes and apartment complexes and understands that while recovering compensation for our clients may not bring back their property or loved ones, it can give them a helping hand in moving forward with their lives.
Causes Of Residential Fires
There are many preventable causes of residential fires. In many cases, the responsible party (or parties) could and should have taken reasonable steps to protect the residents. These causes include:
Faulty wiring
Upholstered, flammable furniture
Faulty gas lines that lead to explosions
Flammable liquids or other hazardous conditions on the premises
Faulty smoke detectors and other security measures
Defective appliances
Buildings not built up to code, which can directly cause a fire or prevent a means of exiting/ escape
Some residential fires are not preventable, but in many cases, small actions and small expenses on behalf of a property owner could have saved thousands of dollars in property damage, along with the well-being of the building's residents. An experienced premises liability lawyer can help you get the representation and recovery that you deserve.
We Will Hold All Responsible Defendants Accountable
Depending on the cause of the fire, one or more of the following people/businesses may be responsible.
The owner of the property (for example, a landlord)
The manufacturer, distributor or retailer of any defective product that caused the fire
Independent contractors such as electricians who worked on the house
Other tenants
Contact A New Jersey Residential Fire Injury Lawyer At Garber Law, P.C. Today
Our firm offers a free initial consultation to every prospective client who's been a victim of a residential fire. We have evening and weekend appointments available and will also make off-site and hospital visits.
Fill out our online form or call us at 856-219-4628. We try cases in New Jersey, including Camden County, Mercer County and Burlington County. We also try cases in Pennsylvania, including Bucks County, Montgomery County, Delaware County and Chester County.
Garber Law, P.C. Has Achieved Numerous
Multi-Million Dollar Results
Get The Compensation You Deserve!
Settlements and verdicts may vary and are based on the many factors of your case, etc.
(The below information may not apply to your settlement and verdict).
Settlement During Trial for a Leg Amputation
Mr. Garber is amazing! He walked me through my lawsuit every step of the way and answered all of my questions. Not only is he a great lawyer, but he was very caring about my feelings and health throughout the whole process. Thank you, Mr. Garber, for everything you've done for me, especially for winning my case!

Kim C.

Working with the firm was my best decision. They were extremely helpful and knowledgeable and definitely worked hard for their clients. I would highly recommend them.

Linda S.

Mr. Garber is simply the best. Very knowledgeable, honest, and helpful throughout the whole process. He has been practicing law for many years and is a true professional in the courtroom. Joel Wayne Garber will fight hard for what you deserve.

Joseph P.