North Hanover Township Personal Injury Lawyer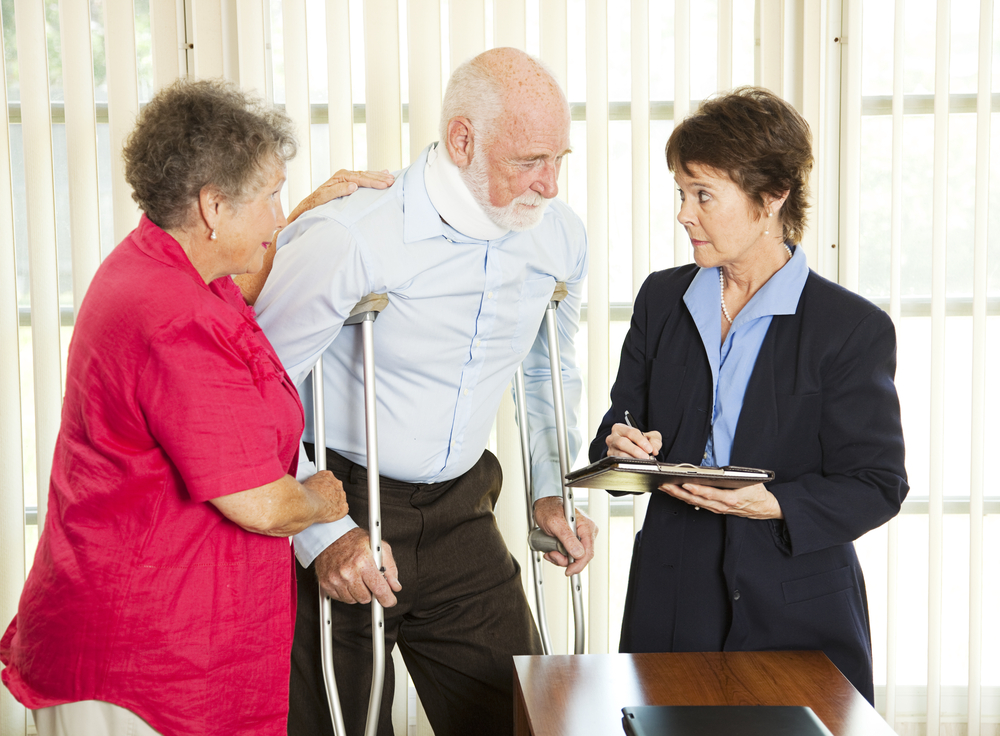 North Hanover Township Personal Injury Lawyers Fight to Get Justice for Accident Victims in Personal Injury Cases
Filing a personal injury claim is not just about getting financial compensation for your injuries. It is also about making sure you get justice by holding the person responsible for your injuries accountable. If you have been injured due to another person's negligence, you may be dealing with physical pain and worrying about how you are going to pay for your medical expenses. More than the physical and monetary implications, your accident-related injuries might also force you to live with the knowledge that the person responsible for your suffering has not dealt with any consequences. Who knows how many more accidents, and serious injuries, they might cause in the future? You need to take action now so that other innocent people won't be put at risk of serious injuries going forward. A personal injury lawsuit may be the best way for you to get much-needed financial compensation for your injuries and ensure that justice is served on the person who negligently caused your accident. Contact a skilled North Hanover Township personal injury lawyer for help with filing a claim.
North Hanover Township, NJ Personal Injury Attorneys Seek Financial Compensation for Auto Accident Victims
An auto accident can negatively impact your life and make things incredibly tough for you and your loved ones. The most common auto accidents in NJ include single-vehicle crashes, multiple-vehicle collisions, hit-and-run collisions, DWI accidents, distracted driving crashes, and rear-end collisions. Many times, it doesn't even matter how safe you are while driving on a New Jersey roadway; a crash might be unavoidable if the other driver is negligent or if the road conditions make it impossible to keep your vehicle on the roadway. Whether your car accident was caused by driver error, product defects, or inclement weather conditions, you may need to file a personal injury lawsuit in order to get fairly compensated for your accident-related injuries. If you have been injured in a car accident, you deserve the best possible chance to recover from your injuries and return to the life you lived before the accident. Unfortunately, some auto insurance companies have a practice of "delaying, denying, and defending" motor vehicle accident claims. You may need to fight to get the compensation you deserve. A knowledgeable personal injury lawyer can help you through the legal process and fight the insurance company on your behalf.
North Hanover, New Jersey Personal Injury Lawyers Fight to Get Monetary Compensation for Slip and Fall Accident Victims
Property owners in New Jersey have a legal duty to maintain safe premises and protect visitors to their property against significant injuries. Unfortunately, the reality is that far too many NJ commercial property owners place their own profits ahead of the safety of their customers. When a business owner fails to take legally required precautions and exposes customers, or other site visitors, to significant dangers, the business owner or property manager deserves to be held legally accountable. Under NJ law, property owners are required to take steps to ensure that their property is not in disrepair. Property owners are also supposed to remove unsafe conditions from the premises, as well as warn visitors of dangers that exist on the property. If you or a loved one has been injured because of a slip & fall accident on another person's property, whether the property in question was a retail store, restaurant, private home, apartment building, or hotel, you should consult with an experienced personal injury lawyer. A knowledgeable premises liability attorney can examine the evidence in your case and help you determine the best course of action.
New Jersey Personal Injury Lawyers Proudly Serve Residents of North Hanover Township, NJ
Garber Law, P.C. is a client-oriented firm with attorneys who are committed to representing personal injury victims in NJ. We will take a hands-on approach to your case because we believe our clients deserve the best possible representation. Our lawyers have more than 30 years of experience representing personal injury victims in New Jersey, so we know what it takes to win in the courtroom and at the negotiating table. Call us day or night to schedule a free consultation at our New Jersey office.
Garber Law, P.C. Has Achieved Numerous
Multi-Million Dollar Results
Get The Compensation You Deserve!
Settlements and verdicts may vary and are based on the many factors of your case, etc.
(The below information may not apply to your settlement and verdict).
Settlement During Trial for a Leg Amputation
Mr. Garber is amazing! He walked me through my lawsuit every step of the way and answered all of my questions. Not only is he a great lawyer, but he was very caring about my feelings and health throughout the whole process. Thank you, Mr. Garber, for everything you've done for me, especially for winning my case!

Kim C.

Working with the firm was my best decision. They were extremely helpful and knowledgeable and definitely worked hard for their clients. I would highly recommend them.

Linda S.

Mr. Garber is simply the best. Very knowledgeable, honest, and helpful throughout the whole process. He has been practicing law for many years and is a true professional in the courtroom. Joel Wayne Garber will fight hard for what you deserve.

Joseph P.