Riverside Township Personal Injury Lawyer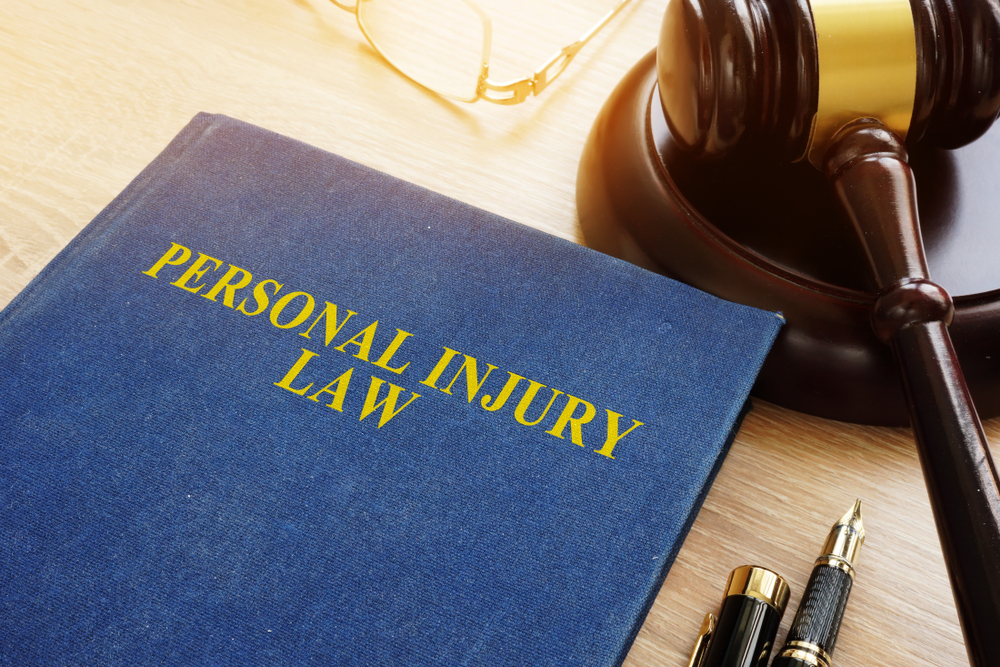 Riverside Township, NJ Personal Injury Lawyers Assist Accident Victims Who Need Compensation for Injuries
If you've been injured due to someone else's recklessness or carelessness in a car accident, slip and fall accident or any other type of accident, the results can be devastating on both a physical and financial level. To make matters worse, you may have a hard time getting justice or securing the compensation you deserve because the New Jersey legal system is incredibly complicated. In many ways, New Jersey has the most restrictive system of laws in the country when it comes to car insurance claim denials. Moreover, accident victims often need an experienced personal injury attorney to navigate the complex employment and insurance issues that come up in a personal injury lawsuit. That's why you need to consult a knowledgeable Riverside Township personal injury lawyer before you arrive at any final decisions about what to do in your case.
Riverside Township Personal Injury Attorneys Get Financial Compensation for Motorcycle Accident Victims on New Jersey Roadways
Although the roads and highways in New Jersey can be dangerous for just about any driver, this is particularly true for motorcyclists. The reality is that it might not matter how cautious you are while riding a motorcycle; you can still sustain severe injuries when another driver on the road is reckless or careless. To make matters worse, the injuries sustained in a motorcycle accident are often severe, and sometimes catastrophic, because motorcyclists are so completely exposed to the elements and unprotected in the event of a crash. In the worst motorcycle accidents, motorcyclists can suffer severe head trauma, spinal cord injuries, paralysis, and even death. These kinds of catastrophic injuries are possible even if you wear a helmet because a helmet won't always get the job done in the event of a high-speed collision. If you or a loved one has suffered injuries in a motorcycle accident, New Jersey law gives you the option to sue for damages. However, the law is complicated and often involves a number of personal injury and insurance issues. For example, an injured motorcyclist may only be allowed to recover partial damages if they were partly responsible for the accident because NJ is a "comparative negligence" state. You should speak with an experienced motorcycle accident attorney before saying anything to the auto insurance company in your case.
New Jersey Personal Injury Attorneys Help Accident Victims
Garber Law, P.C. is a personal injury law firm with a proven track record of success throughout NJ. We understand the nuances of New Jersey personal injury law because our attorneys have more than 30 years of experience in the field. We are dedicated and passionate about what we do because we believe our clients deserve the best possible representation. Additionally, we work on a contingency basis, so we never charge any upfront fees; we only get a percentage of the amount we recover for you.
Garber Law, P.C. Has Achieved Numerous
Multi-Million Dollar Results
Get The Compensation You Deserve!
Settlements and verdicts may vary and are based on the many factors of your case, etc.
(The below information may not apply to your settlement and verdict).
Settlement During Trial for a Leg Amputation
Mr. Garber is amazing! He walked me through my lawsuit every step of the way and answered all of my questions. Not only is he a great lawyer, but he was very caring about my feelings and health throughout the whole process. Thank you, Mr. Garber, for everything you've done for me, especially for winning my case!

Kim C.

Working with the firm was my best decision. They were extremely helpful and knowledgeable and definitely worked hard for their clients. I would highly recommend them.

Linda S.

Mr. Garber is simply the best. Very knowledgeable, honest, and helpful throughout the whole process. He has been practicing law for many years and is a true professional in the courtroom. Joel Wayne Garber will fight hard for what you deserve.

Joseph P.