New Jersey Back Injury Lawyer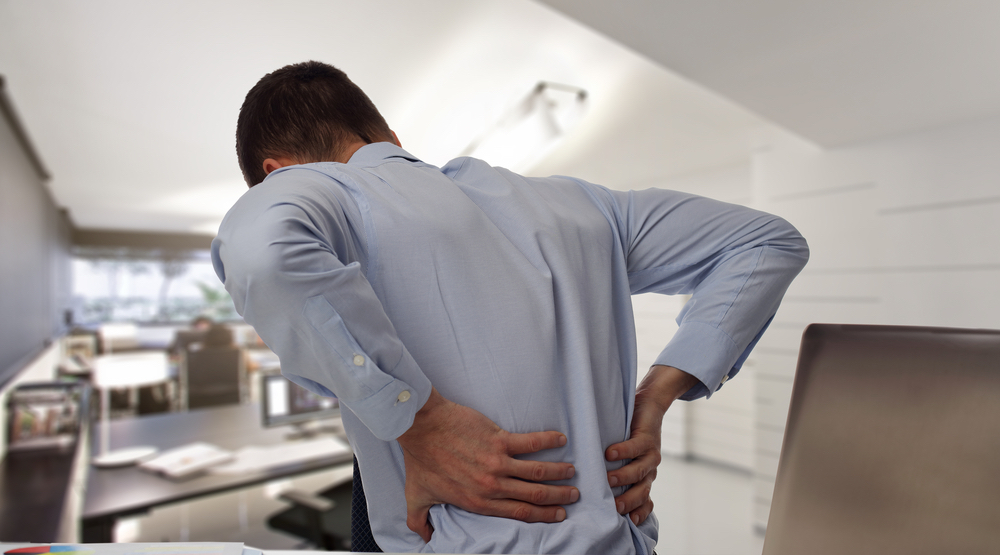 Experienced Work-Related Back Injury Attorney in Camden County, NJ Provides a Free Initial Case Review for Clients in Voorhees as well as Burlington County, Gloucester County, and Throughout New Jersey and Pennsylvania
Work-related back injuries are one of the most common type of workers' compensation claims. Back injuries can build over time or happen all at once. They can range from strained muscles to fractured vertebrae. No matter the type of back injury you have, you need a New Jersey back injury lawyer you can rely on to fight for your workers' comp benefits.
Since 1986, the lawyers at Garber Law, P.C., have been dedicated to helping injured clients throughout New Jersey and Pennsylvania. We take the time to get to know our clients so we can better understand their legal needs. We know the law can be complex, so we take the time to explain what is happening at each step. That way you can make a more informed choice for your own case.
Common Causes Of Back Injuries At Work
Although there are many ways you can injure your back at work, generally, on-the-job injuries fall into three categories. The injury either builds over time due to repeated stress or it occurs from a single event, such as a fall. Common causes of back injuries include:
Repetitive stress – Any action that requires you to repeat the same movements, especially twisting, can cause injuries that build over time. This could include bending and stooping, reaching and carrying things above the shoulders or carrying heavy objects.
Force or impact – A single accident or event that puts a lot of pressure on your back can cause many types of injuries. This might include moving a heavy object, falling from a ladder or being in a car crash while on the job.
Inactivity – Even a desk job can cause problems for your back. This is especially true if you sit all day or have a chair that lacks support.
What If My Job Is Making An Old Injury Worse?
If you have had your injury for some time, the insurance company may try to deny your claim. They may claim it was a preexisting condition, not caused by your job. Before you give up on your claim, you should know that how and when your injury occurred is irrelevant if your job is making that injury worse. You should always report your work injuries, no matter what the circumstances. If you have questions, call our office to discuss your situation for free.
Find Out How A New Jersey Back Injury Lawyer Can Help
We are here to listen, advise and pursue the benefits you are entitled to. Contact our offices in New Jersey and the Philadelphia areas to schedule your free initial appointment. You can call 856-219-4628 or reach out online.
Garber Law, P.C. Has Achieved Numerous
Multi-Million Dollar Results
Get The Compensation You Deserve!
Settlements and verdicts may vary and are based on the many factors of your case, etc.
(The below information may not apply to your settlement and verdict).
Settlement During Trial for a Leg Amputation
Mr. Garber is amazing! He walked me through my lawsuit every step of the way and answered all of my questions. Not only is he a great lawyer, but he was very caring about my feelings and health throughout the whole process. Thank you, Mr. Garber, for everything you've done for me, especially for winning my case!

Kim C.

Working with the firm was my best decision. They were extremely helpful and knowledgeable and definitely worked hard for their clients. I would highly recommend them.

Linda S.

Mr. Garber is simply the best. Very knowledgeable, honest, and helpful throughout the whole process. He has been practicing law for many years and is a true professional in the courtroom. Joel Wayne Garber will fight hard for what you deserve.

Joseph P.