New Jersey Sex Crime Defense Attorney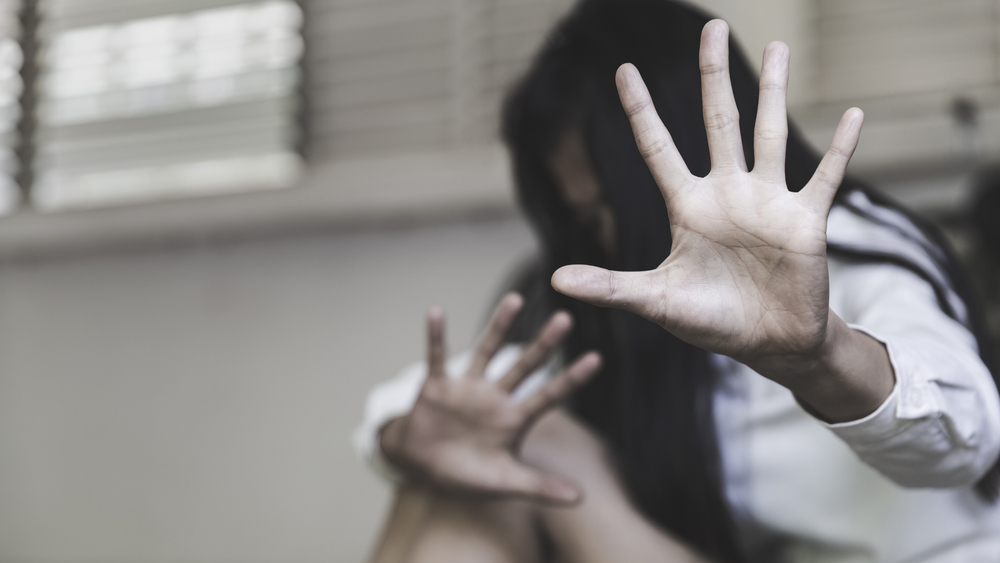 Criminal Sexual Charges Lawyer in Camden County, NJ Provides a Free Initial Case Review for Clients Facing Charges in Voorhees as well as Burlington County, Gloucester County, or Elsewhere in New Jersey or Pennsylvania
Garber Law, P.C. has been handling criminal defense cases, including sex crimes, in New Jersey and the Philadelphia metro area since 1986. We have the experience you seek to represent you for most criminal charges. We will help restore peace of mind to your situation. Our New Jersey sex crime defense attorney has experience handling a wide variety of criminal cases. Being charged with a sex crime in New Jersey or Pennsylvania can be a frightening experience.
We at Garber Law, P.C. understand you or a loved one will have worrisome concerns about your liberty, spending time in jail, losing your freedoms, losing your job, the damage to your dignity and your reputation, and how you can afford a good criminal defense lawyer. Sex crimes are considered especially heinous if children are involved. There are a lot of negative thoughts and stereotypes that go along with a sex crime allegation.
What Is A Sex Crime?
Sex crimes are specifically defined by Pennsylvania and New Jersey statutes. The definitions, often graphic, detail various body parts. The age of the victim is sometimes material. Whether force was used and what type of force are also parts of the statutes.
Penalties. There are severe penalties for sex crime convictions including incarceration, and restitution. Even if you're found not guilty, there may always be suspicion. Additionally, if you are found guilty of a sex crime you will have to comply with Megan's law.

Megan's law – A sex crime offender may have to continually (for the remainder of his life) comply with Megan's law and will forever be listed on the state's (New Jersey or Pennsylvania) Internet Sex Offender Registry. The law requires the state (police) to create a registry of people who reside, work or attend school in the state and who have been convicted or pled guilty to a sex crime or have been adjudicated delinquent. The registry is designed for the Internet but the information may also be available through the press.

Factors that affect sex crime penalties:

Whether force was used
Whether others were involved including children
The age of victim can be a factor. For example, in statutory rape cases, children under 13, between 13 and 16 and over 16 are viewed differently.
The number and types of prior offenses
Knowledge that the person charged had HIV or AIDS
Types Of Sex Crime Cases We Handle
Rape
Statutory rape
Sexual assault
Child sexual abuse
Internet sex crimes
Prostitution
Other sex crimes including date rape, child pornography, indecent exposure and other sex crimes.
What Defenses And Options Are Available In Sex Crime Cases?
Each type of sex crime and each case has its own set of defenses. For example, in some cases consent may be an issue, in other cases, it won't help. Physical evidence such as DNA may exonerate you. In most sex crime cases, an experienced criminal defense lawyer, such as our lawyers at Garber Law, P.C., will seek to challenge the basis for the arrest.
Contact A New Jersey Sex Crime Defense Attorney For Your FREE Initial Sex Crime Defense Consultation
Do not deal with sex crime charges alone. If you or a loved one has been arrested for a sex crime, you need to speak with an experienced criminal lawyer. Since 1986, our firm has looked out for the best interests of clients like you who need knowledgeable legal services to get their lives back on track.
We can be reached 24 hours a day, 7 days a week. We have evening and weekend appointments available and will also make off-site and prison visits. Contact us online or call us at 856-219-4628.
Garber Law, P.C. Has Achieved Numerous
Multi-Million Dollar Results
Get The Compensation You Deserve!
Settlements and verdicts may vary and are based on the many factors of your case, etc.
(The below information may not apply to your settlement and verdict).
Settlement During Trial for a Leg Amputation
Mr. Garber is amazing! He walked me through my lawsuit every step of the way and answered all of my questions. Not only is he a great lawyer, but he was very caring about my feelings and health throughout the whole process. Thank you, Mr. Garber, for everything you've done for me, especially for winning my case!

Kim C.

Working with the firm was my best decision. They were extremely helpful and knowledgeable and definitely worked hard for their clients. I would highly recommend them.

Linda S.

Mr. Garber is simply the best. Very knowledgeable, honest, and helpful throughout the whole process. He has been practicing law for many years and is a true professional in the courtroom. Joel Wayne Garber will fight hard for what you deserve.

Joseph P.