New Jersey Criminal Defense Attorney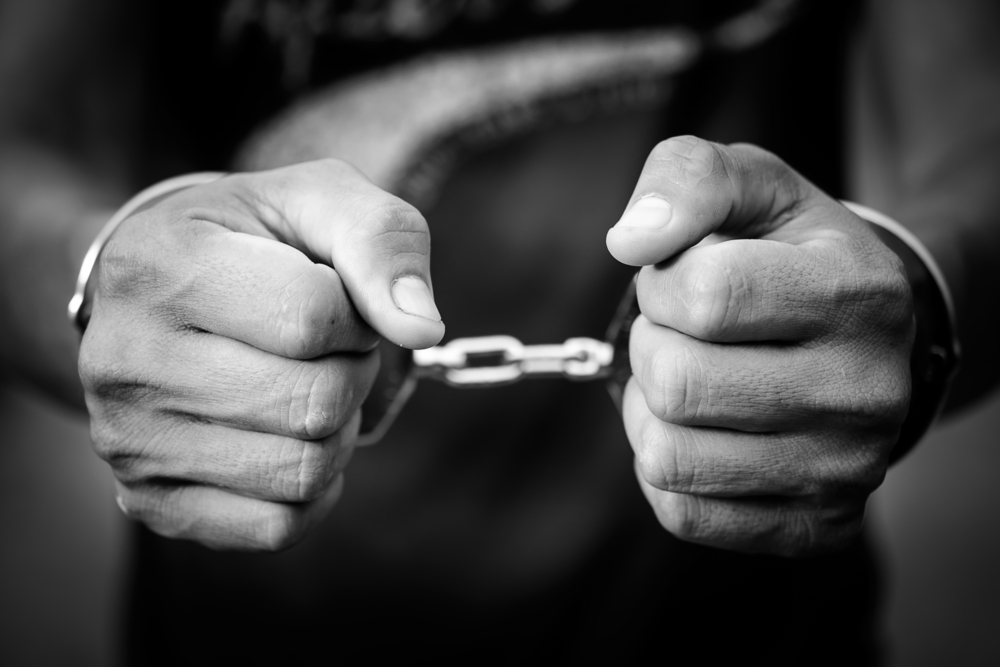 Experienced Criminal Lawyer in Camden County, NJ Provides a Free Initial Case Review for Clients in Voorhees as well as Burlington County, Gloucester County, and Throughout New Jersey and Pennsylvania
Garber Law, P.C. has been successfully handling criminal defense cases in Camden County and throughout New Jersey and Pennsylvania since 1986. Being charged with a crime can be a frightening experience. A skilled New Jersey criminal defense attorney at Garber Law, P.C. can help you with your case
We at Garber Law, P.C. understand you or a loved one will have worrisome concerns about spending time in jail, losing your freedoms, losing your job, the damage to your dignity and your reputation, and how you can afford a good criminal defense lawyer. We have the experience you seek to represent you for most crimes. We have a history of winning trials and working out plea bargains that avoid jail time. We will help restore peace of mind to your situation.
Types Of Criminal Cases We Handle
We handle the following types of crimes:
Drug cases, including possession, trafficking and more
Municipal Court cases, including drunk driving
Theft crimes, ranging from burglary to shoplifting
Sex offenses, including child pornography, sexual assault, etc.
Felonies, misdemeanors and traffic citations in Pennsylvania
1st through 4th-degree crimes, and orderly and petty disorderly offenses in New Jersey
Police brutality cases
How Garber Law, P.C. Can Help
We offer our clients a more personal kind of counsel. At Garber Law, P.C., we speak with you directly and review your case as soon as you call or meet with our firm. When you choose us, we:
Offer immediate help. We will immediately work with the defendant (and the defendant's) family to make sure the defendant knows his/her rights and the legal process. We will help you arrange the necessary bail (if you're not released on your own).
Investigate your case. Garber Law, P.C. will immediately investigate the facts of the case and begin the process of examining the crime scene and the process of talking to witnesses.
Communicate with you. We will explain the criminal process and your rights. We will also explain your options at every stage of the case.
Garber Law, P.C. will prepare your case for trial and handle the negotiations with the police and prosecutors. We will also explore alternatives to trial.
Stages In New Jersey And Pennsylvania Criminal Cases
If you've been accused of a crime in Pennsylvania or New Jersey, see a criminal defense lawyer, immediately. There are some parts of the process you should understand, including:
Silence is golden: Any statements you give to the police, to the prosecution, to the store or to anyone can and will be used against you. You have the right to remain silent.
Arraignment: If you've been arrested you will be scheduled for an arraignment where you will be formally charged. You will be given a chance to review the charges and then be asked if you want to plead guilty or not guilty.
Preliminary hearing: After the arraignment, you will be scheduled for a preliminary hearing. The purpose of this hearing is to determine whether there is substantial evidence to forward the case to the county court for trial. You will rarely put on a defense and the defendant will rarely testify.
Indictments: Some cases proceed through a grand jury indictment. When a grand jury hands up an indictment, the case proceeds directly to trial. There is no preliminary hearing.
Plea bargain: In cases where there's a chance the defendant might be found guilty of some or all of the charges a plea bargain may be an option. A plea bargain means an agreement between the prosecution and the defense counsel.
Diversionary/ alternative programs: Sometimes a program may be available (depending on the seriousness of your crime, your prior criminal record and whether anyone was hurt) that will hold off on the prosecution of the crime provided you meet the terms of the program.
Trial: Some cases may be tried just before a judge. Other cases will be tried before a jury. Our legal team will review your choices and the pros and cons before proceeding to trial.
Post-trial process: If you are convicted we will review with you whether an appeal is wise and what you must do to preserve your appeal rights.
Expungement: In some cases, depending on the seriousness of the crime, you may be able to have a conviction or an arrest removed from your record. The main purpose of the expungement is so that the conviction or arrest can't be used against you when you apply for a job or even for credit.
Contact Us For Your FREE Initial Criminal Defense Consultation With A New Jersey Criminal Defense Attorney
Do not deal with these problems alone. At Garber Law, P.C., we have a proven track record and the results to back it up. We are experienced litigators who will fight for your justice. If you or a loved one has been arrested for a crime, you need to speak with an experienced criminal lawyer. You need a lawyer who will be compassionate about your stressful situation but aggressive in defending your rights.
We have evening and weekend appointments available and will also make off-site and prison visits. Contact us online or call us at 856-219-4628. We try cases in New Jersey, including Camden County, Mercer County and Burlington County. We also try cases in Pennsylvania, including Bucks County, Montgomery County, Delaware County and Chester County.
Garber Law, P.C. Has Achieved Numerous
Multi-Million Dollar Results
Get The Compensation You Deserve!
Settlements and verdicts may vary and are based on the many factors of your case, etc.
(The below information may not apply to your settlement and verdict).
Settlement During Trial for a Leg Amputation
Mr. Garber is amazing! He walked me through my lawsuit every step of the way and answered all of my questions. Not only is he a great lawyer, but he was very caring about my feelings and health throughout the whole process. Thank you, Mr. Garber, for everything you've done for me, especially for winning my case!

Kim C.

Working with the firm was my best decision. They were extremely helpful and knowledgeable and definitely worked hard for their clients. I would highly recommend them.

Linda S.

Mr. Garber is simply the best. Very knowledgeable, honest, and helpful throughout the whole process. He has been practicing law for many years and is a true professional in the courtroom. Joel Wayne Garber will fight hard for what you deserve.

Joseph P.